Haute cupcakes — and ramen soup?
What happens when common foods meets haute cuisine?
The newest gastronomic trend seems to be repackaging everyday foods such as ramen, burgers, and even bottled water into gilded treats that can cost hundreds of times more than a common bowl of soup or dash of H20. What drives people to pay more than their month's salaries for something that they'll gobble up in minutes?
One motivation: the experience itself. Katy Casbarian, owner of Arnaud's Restaurant in Louisiana in the US, said it's less a matter of money than it is about celebrating milestones in a unique and memorable way. The one-of-a-kind experience of proposing marriage with the world's most expensive dessert, or challenging your taste buds with rare ingredients, is, well, priceless for some people.
Chef Angelito Araneta Jr, creator of the Guinness World Record's most expensive sushi (it costs a wallet-lightening $1,980) agrees.
"Life isn't just measured by wealth," said Araneta. "It is gauged by the ability of someone to spend their time [in a meaningful way]. Most of our clients are the 1% who knows this key to… life."
For others, the chance to experience luxury is the real draw.
"Anything like gold gets people's attention," said Chef Jasper Mirabile, owner of Jasper's Restaurant in Kansas City. "I mean, seriously, who doesn't want to eat gold once in your life?"
Inspired by a list of the world's most expensive dishes, BBC Capital went on a mission to find the priciest things you can consume. Scroll through the images below to see some of the world's most expensive food.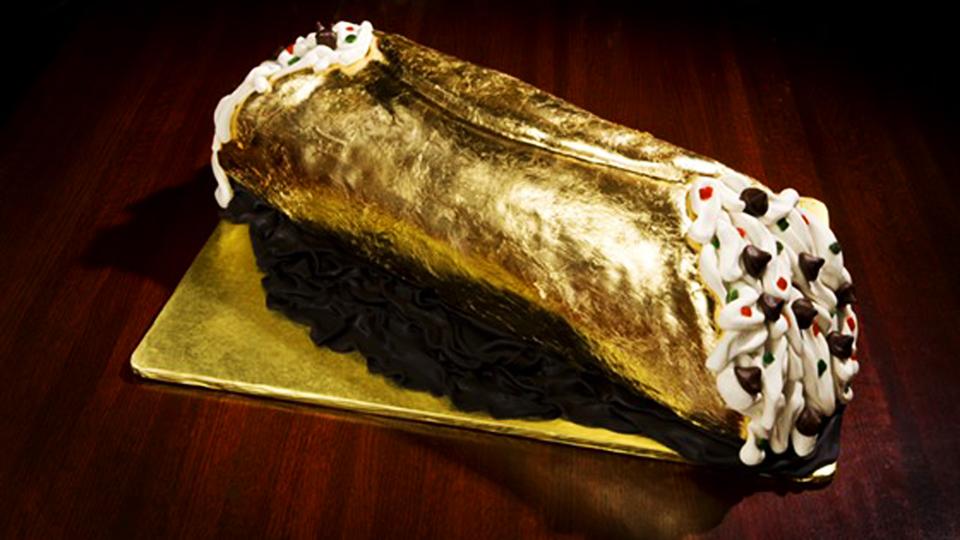 The Golden Cannoli
Cost: $26,000 with a diamond necklace and Champagne
In 2011, Chef Jasper Mirabile enlisted the help of baker Carey Iennaccaro, owner of Kansas City's Sprinkled with Sugar bakery, to create the world's most expensive cannoli. Having declared September "National Cannoli Month," Chef Mirabile added this gilded treat to his menu as a limited offer.
Adding to the allure, an Italian diamond necklace and bottle of 1999 Louis Roederer Cristal Champagne were included. Today, the gilded cannoli can be purchased for $50 without the necklace by contacting Jasper's Restaurant in Kansas City in the US.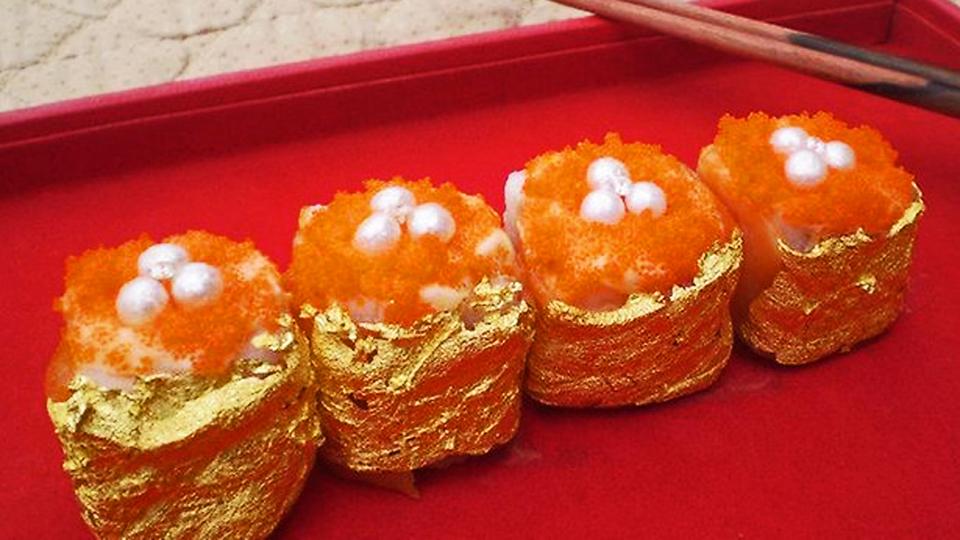 Rolls of Treasure
Cost: $1,980
These may be the world's most expensive salmon rolls.
Filipino celebrity chef Angelito Araneta Jr, also known as the "Karat Chef", tops this sushi dish with 12 Palawan pearls and four 0.2 carat diamonds. The dish includes sea cucumber, wild saffron, and foie gras, which is banned in over a dozen nations.
Sushi del Oriente was showcased in 2010 at a restaurant in Milan, but wasn't for sale.
Araneta's other extravagant creations include a rabbit-shaped rice cake covered in gold and diamonds.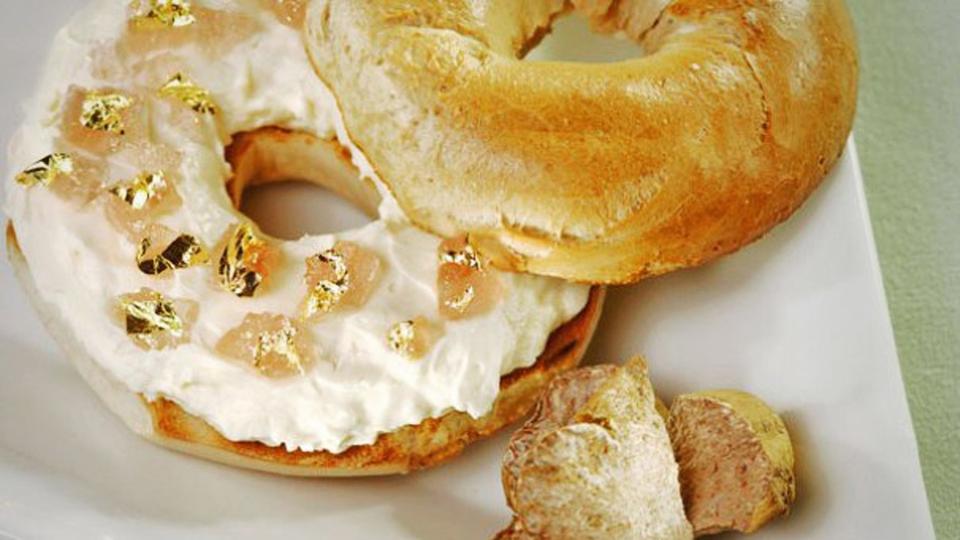 White Truffle Bagel
Cost: $1,000
Lunch break? Why not get a white truffle bagel, topped with golden leaves? This Manhattan delicacy was created by Chef Frank Tujague at the Westin New York Hotel in 2007. White truffles, one of the most expensive ingredients in the world, can cost as much as $10,000 per pound.
Chef Tujague said he wanted to create something that spoke to New York, and reflected his culinary passion for fine ingredients. This bagel is no longer being offered, but it's only a matter of time before chefs release other takes on New York's signature food.
Original Source: BBC.com