History of the Gold Sovereign
The original gold sovereign was created during the reign of Henry VII in 1489 when the king ordered his officers to produce a new form of currency. Sovereigns were not the first British coin circulated, but no other coin had been as widely circulated. The first gold sovereign had an image of Henry VII on his throne—beginning the tradition of the reigning sovereign to be depicted on one side of the coin. The reverse image featured the royal coat of arms. The first issue of sovereigns ended in 1604 before getting a revival in 1817. To re-launch the coin, a new picture for the reverse side was selected. The image on the gold sovereign coins featured St. George slaying a dragon designed by famed engraver and artist Benedetto Pistrucci. Besides a select few limited edition releases, this image has remained on the sovereign.
Minting of the gold sovereign continued until the 1930s when it was found to be too much of an expense and notes were far cheaper to circulate. In 1957, the Royal Mint began to produce gold sovereigns again. Since this time, each year, the Royal Mint releases collectible and commemorative sovereigns. Rare sovereigns can sell for exceptional prices at auction. For instance, a gold sovereign minted in 1937 of Edward VIII before his abdication sold for 516,000 pounds in 2014.
Sovereign coins are sold in two sizes: half and full. The full coin has a face value of one shilling. The full is also 0.2354 Troy ounces of pure gold and weighs 7.98 grams. In comparison, a half sovereign has 0.11 troy ounces of gold and weighs 3.99 grams. Gold sovereign coins are produced from 22 carat gold. Since the gold in the sovereign is worth more than the face value, the coins are purchased and traded among collectors and investors.
Selling Gold Sovereigns to Gold Smart
Once you have gold sovereign coins, you may not know what to do with them. Although they have a collectible value, they also are valuable because of their gold content. Selling gold sovereign coins to a trusted broker like Gold Smart can ensure you have a safe and pleasant transaction. Thousands and thousands of New Zealand clients have sold their gold coins and jewellery to our store. We can process transaction in person at our Auckland storefront or have courier services available. Courier packs are a convenient way to get your gold coins to our appraisers safely. Couriers make arrangements to pick up your gold and deliver it to our location. At the day of receipt, you will receive a custom quote from one of our agents. If our offer is accepted, immediate payment is made. In the rare case our fair offers are not accepted, all gold items are returned to you promptly and free of charge.
Outside of New Zealand? Don't worry, we have you covered. You can send your items directly to us and we will even reimburse you for a portion of postal charges. Just give us a call ahead of shipping, so we can assist you with securing your package.
Contact Gold Smart today about selling your sovereign coins. Our hassle-free process makes it easy to get cash instantly from your unwanted gold coins and jewellery.
Selling your unwanted gold can help you turn a substantial profit. Many households have gold items that they no longer want or need. Maybe you have gold jewellery that no longer reflects your style. Or you could have inherited gold bars or gold coins from a relative. Since gold typically retains a high market value, you can make extra money quickly by selling the items to a reputable buyer.
Choosing Gold Pieces to Sell
Once you decide to sell your gold, conduct an inventory of what items you wish to sell. No matter what condition the gold is in, a buyer will purchase it from you. Jewellery items beyond repair made from gold will still carry a melt value. Keep in mind that most gold buyers will only purchase jewellery made from solid gold, not gold plated. A "GF" or "GP" stamp on the jewellery typically indicates only surface gold. Besides broken jewellery pieces, you may also wish to sell gold jewellery you no longer wear and pieces that don't have any sentimental value.
Other type of gold pieces besides jewellery can also be sold. Collectible gold coins, gold bars, gold flatware, and even gold fillings are examples of other items that can be sold in exchange for money.
Research Values
The price you get for your gold varies based on each piece. To get an estimate for the gold's worth, you should weigh each piece and confirm its purity. Most jewellery is either 12k (50% purity) or 18k (75% purity). Jewellery is never made from 24k gold since pure gold is too soft. If you are unsure of the purity, you can get items appraised or use "scratch kits" from online vendors to confirm karats. Another consideration for determining value is the designer of the gold jewellery. Highly-coveted jewellery pieces from Harry Winston, Cartier, or Tiffany & Co can be sold at a higher price than unknown brands. Rare collectible gold coins may have a greater value than their currency rates.
Where to Sell Gold
Your first impulse may be to sell gold locally. You could want to bring any items directly to a buyer and conduct the transaction in-person. However, many local jewellers and pawnshops will not offer the best prices on your gold pieces. They will likely present lowball offers or add extra fees that deduct from the total sale price. If you have a highly-rated and reputable gold buyer located nearby, then you can conduct the sale on premises. However, you may fetch a better price when selling gold online through a trustworthy gold buying store. A company like Gold Smart will offer no-risk appraisals and make arrangements to transport your gold items through the mail. If you accept the offer, payment is made immediately. In the case you refuse the offer, all items are returned safely to you.
Gold Selling Do's and Don'ts
Avoid selling gold through Craigslist or eBay. Scams are rampant on the websites and you won't likely get the best price on your items. Also, avoid city dealers who advertise "best prices on gold." These types of coin dealers and pawnshops typically take advantage of people in a financial bind. Compare quotes from gold buyers to help you choose where to sell your items. Don't automatically choose the highest offer. Confirm that the company has a good reputation and a proven track record of satisfied clients. When you do choose a buyer, keep track of all paperwork associated with the sale.
Once your gold is bought and paid for, you can enjoy the extra income made from the transaction. You can use the money for a holiday or large purchases like a car down payment. Once you sell gold for the first time, you will be inspired to do it again and again in the future.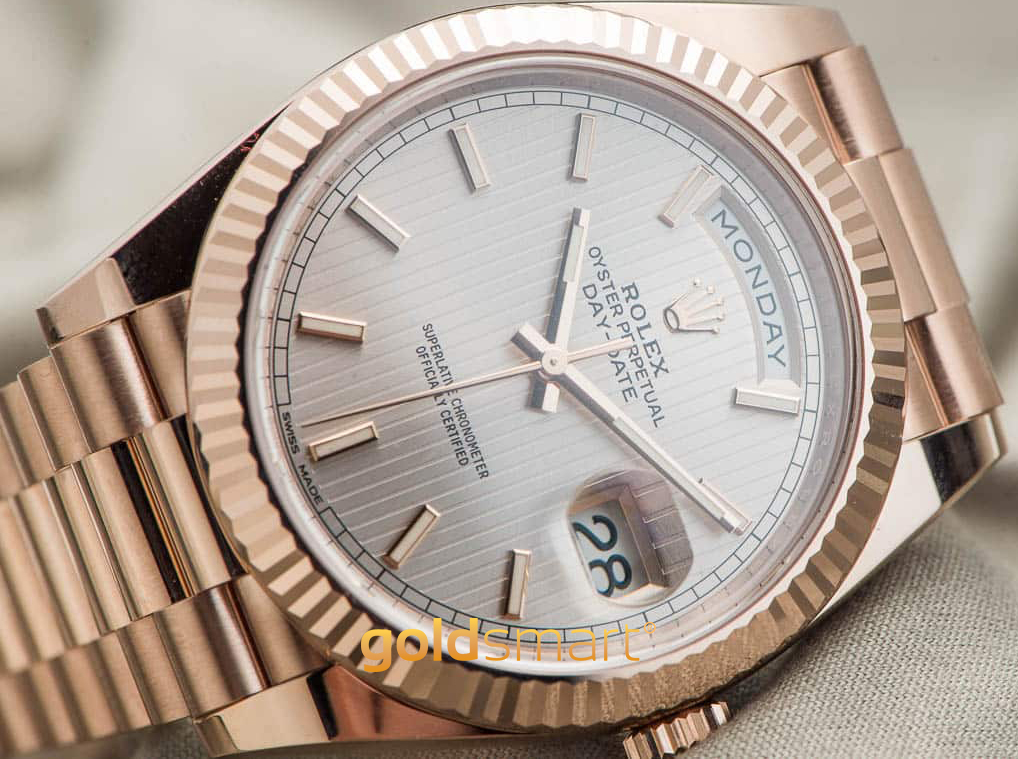 The luxury watch market in New Zealand goes through ups and downs every year. The good news is that the Rolex market continues to grow annually. Rolex, likely the most famous watch brand in the world, has a proven reputation of creating the most in-demand watches. If you are fortunate enough to have a pre-owned Rolex watch, you may want to cash in on your investment and sell the timepiece.
Guidelines to Sell Rolex Watches
When you decide to sell a Rolex watch, take the time to conduct independent research. First, locate the reference number for your Rolex watch. The reference number is typically engraved between the 12 o'clock lugs. Serial numbers are usually on the exact opposite side between the 6 o'clock lugs. You will need a special tool to access these numbers, but if you have the original paperwork that came with the watch, the information will be listed on the certificates. Any additional documentation should be gathered up including repair records and cleanings done on the watch. If you have spare links, they should be collected too before you sell your Rolex.
Once you have collected all items needed to sell a Rolex, you can go online to research second-hand values of similar watches. Keep in mind condition and current market value has the greatest impact on how much you will receive when selling Rolex watches.
Selling Rolex Watches Tips and Warnings
Vintage Rolex watches will have dramatic pricing differences. It is very common to see two of the same model watches sell for thousands of dollars apart. Rolex watches with the most value will have all of its original parts with a case that has not been heavily damaged or polished. Off-brand replacement parts will undermine the value, but the Rolex watch can still be sold for a fair market price. If you plan to do any repairs before selling the Rolex, aim to use original parts and a watch repair service experienced working on Rolex watches. If the cost of repairing a Rolex is out of your price range, no need to fret. Broken Rolex watches are purchased by individuals looking for investment opportunities. Even heavily damaged Rolex watches are valuable because of the gold content.
Fake Rolex watches are sold everywhere, especially online. If you are unsure of the origin of your watch, you should take it in for an appraisal before selling. Although appraisals can help spot a fake Rolex, keep in mind that appraisal values are not always a true representation of value. It is very common to receive vastly different appraisal values on Rolex watches from business to business.
Never buy or sell Rolex watches through auction sites or classified ads. Auction sites are well known for being risky to both sellers and buyers alike. With the high value associated with selling a Rolex, you don't want to lose money because of fraudulent accounts or high seller fees. Classified ads are not safe either and you are putting your safety at risk by meeting a potential buyer of your pre-owned Rolex watch that has not been vetted. Local pawn stores are also not good choices because they won't likely offer the best prices when you attempt to sell your Rolex.
When you are ready to sell Rolex watches, choose a New Zealand gold dealer with an impeccable reputation. They should have experience in buying Rolex watches and reviews that indicate they pay fair market prices. Dealers should be transparent to help secure your transaction. Once payment is made, you should feel assured that you have been paid fairly.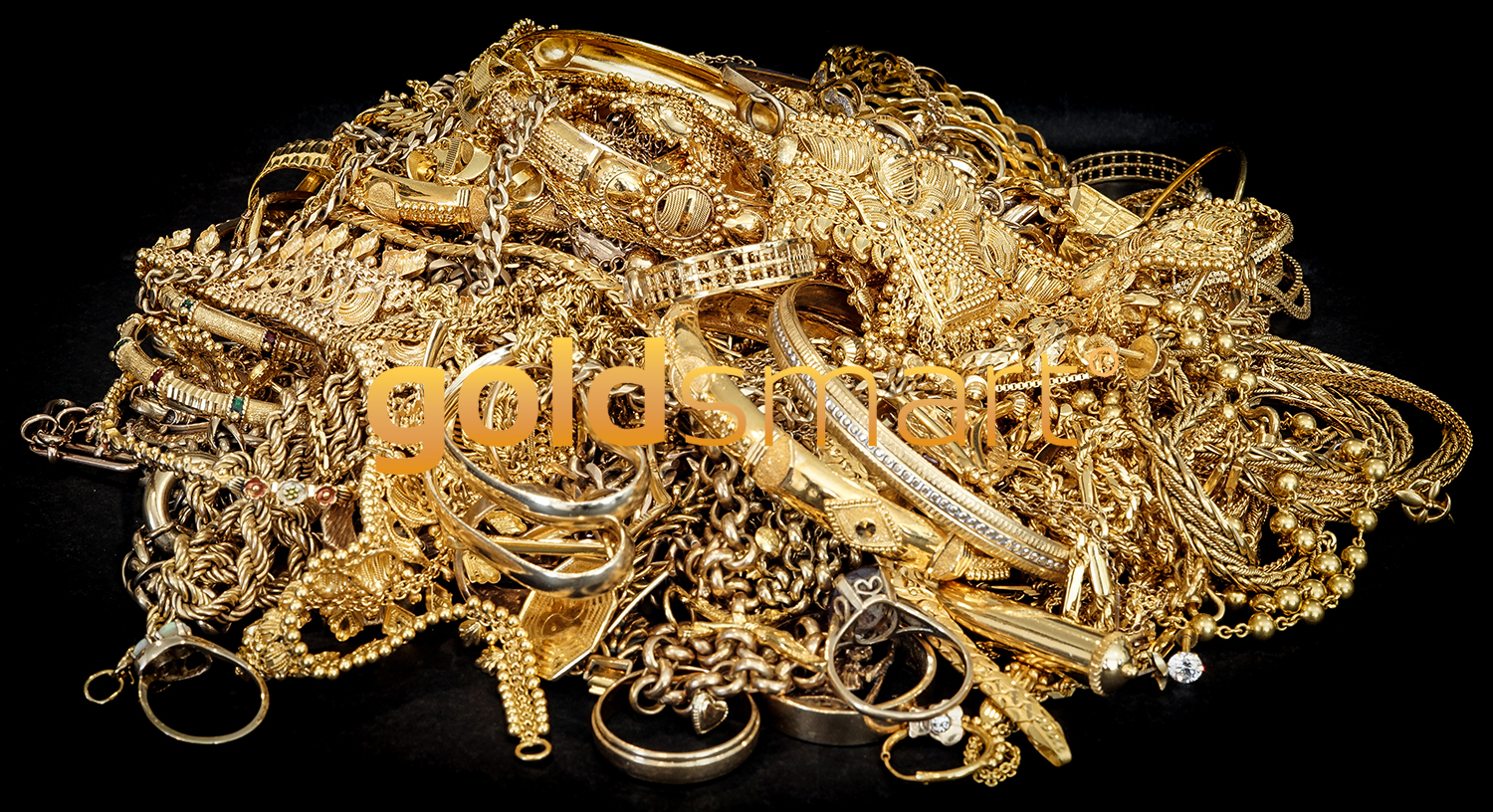 Attention all West Auckland residents: Gold Smart wants your gold. Whether you have gold coins, gold bullion, scrap gold, gold jewellery or gold of another variety, we are willing to pay market rate for it. Our family-owned business in Central Auckland is staffed by licensed gold buyers revered throughout the community for fair pricing and top-notch customer service. Whether you live in West Auckland, North Shore, Albany, Manukau or Wellington, we want your gold. Our gold buyers are here to serve the entirety of the Auckland region.
A Shiny Object That Collects Dust or Cash in Your Pocket? The Choice is Yours
Most people prefer a wad of cash as opposed to an old piece of gold collecting dust in the basement or attic. Think back to the last time you looked at your gold, wore your gold jewellery or used gold for any other purpose. It has likely been a while since gold has been of any value to you in terms of utility. Why not turn that old gold into cash you can spend in West Auckland or other parts of the Auckland region? Think of all the fun things you could do with the money stemming from your gold sale. You can take an extended holiday, shower your family members with presents, take your significant other out to a gourmet restaurant or sock the money away for those inevitable rainy days. The point is you will have a nice stack of cash to spend rather than dusty old gold.
Fair Value for Gold Sellers Across the Entire Auckland Region
If you were to do some price comparisons between our gold assessments and those of competitors throughout West Auckland and beyond, you would likely find we beat the competition with regularity. Our West Auckland gold buyers take pride in offering the most money possible for gold of all varieties. Schedule an appointment with our office for an assessment of your gold or ship it to us through our Free Courier Pack and we will perform a timely and accurate assessment of your precious metals. Once you are provided with an assessment, you can take some time to think it over. However, it must be noted the price of gold is dynamic, meaning it constantly fluctuates so offers are subject to change based on the current price. So don't be so quick to accept an offer from another gold buyer in West Auckland or anywhere else in the Auckland region; schedule an appointment with us and you will likely find we either match or beat competitors' offers.
The Family-owned Gold-buying Business You can Trust
Our family-owned business is able to offer the fair prices for gold in West Auckland partially because we keep overhead to a minimum. Instead of investing in flashy storefronts, we pass on the savings to our clientele. If another New Zealand precious metals business is willing to pay a higher rate, relay the written offer to our office. As long as the offer provides a detailed description of the precious metal in question, proof of a purity test and its exact weight in grams, we will do everything we can to secure your business. No matter what we discuss in-person or through digital communications, all of the information will be completely confidential. We strive to personalize the gold selling experience to the point that you think of us first the next time you have gold to sell. Our overarching aim is to exceed your expectations to the point that you are motivated to recommend Gold Smart to friends, family and others in your social circle.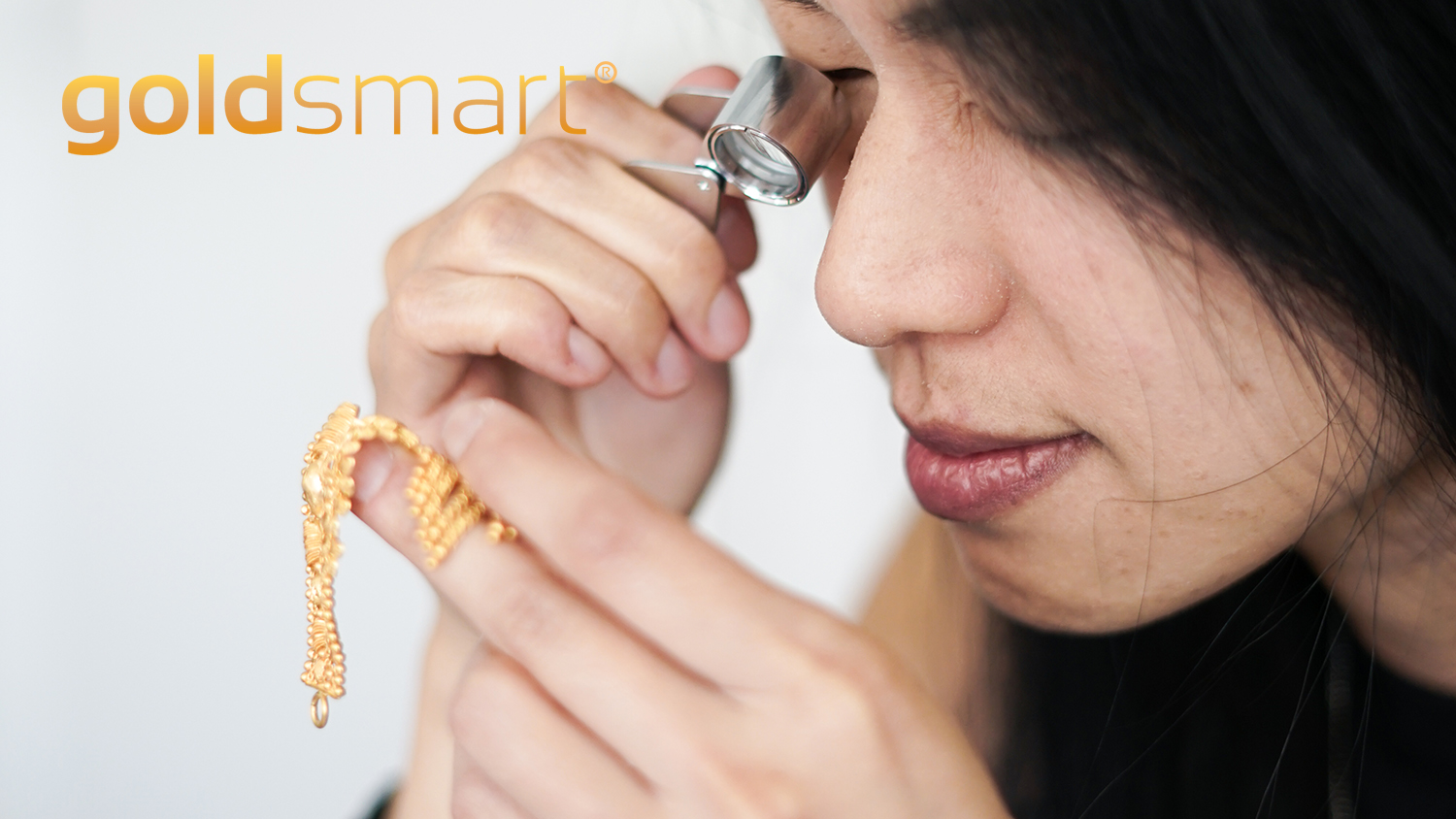 Are you looking to sell gold jewellery? You could have inherited a collection of gold coins or have found a pile of unused gold jewellery pieces in your armoire. No matter the circumstances, selling gold is an easy way to get quick access to funds.
What to Sell
Any type of gold can be sold for cash. The key is not to act on impulse when deciding what pieces to sell. You don't want to sell a precious family heirloom that other relatives may want to hold onto. However, you may have a number of gold pieces that are not in use. Examples of gold to sell include:
• Gold wedding rings
• Class rings
• Gold earrings and necklaces
• Bullion bars
• Gold rounds
• Gold commemorative coins
Gold doesn't have to be in superior condition to sell. Gold jewellery that has been broken, dented, or scratched can also be sold for scrap. Even gold tooth fillings can be melted down.
To decide what to sell, evaluate each piece individually. Broken items or gold with no emotional connection can be added to your sale pile. If you are unsure of the value, take the gold to an appraiser. Gold jewellery with diamonds and gemstones or intricate detailing could sell for a higher price than gold sold by weight. Appraisals will also help you distinguish the gold pieces that are authentic.
How to Sell Gold
A big mistake made by first-time gold sellers is to drop their collections off at a local pawnshop. Despite signs advertising the "best gold prices," the claim is usually inaccurate. Pawnshop employees are usually not well versed in the value of gold items and will offer the lowest price around. Selling to reputable precious metals buyers is usually the best route to go when selling gold. Online gold buyers offer competitive prices for gold and silver pieces. The way that most online gold buyers work is they send you a mailer for your pieces. Once the buyer receives the gold items, you are sent an offer price. You can then choose to accept or decline the offer. If declined, your items will be sent back. If you decide to go ahead with the sale, the buyer will send you payment. The process is safe and your gold items are tracked securely through the postal service. Local coin shops and gold storefronts may also buy gold, but always compare their prices with a reputable online vendor.
Benefits of Selling Gold
Getting cash quickly is one of the main reasons people decide to sell gold. Unlike other items you may want to sell, there are always gold buyers willing to pay a fair price for your gold pieces. The money you make can either go towards a large purchase such as a house or a car down payment or used to travel. Gold bullion and rounds are often given as gifts, so they are perfect to sell for a major expense like college tuition. Check gold prices online before you complete the sale to determine if you are receiving a fair offer.
If you decide to sell your gold, be sure to contact the friendly team at Gold Smart for the best prices in New Zealand.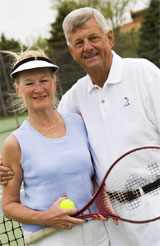 Just about everyone has old gold somewhere in the house. Take a look in your attic, basement, storage spaces, closets, dressers and beyond. You will likely find a gold item of some sort, whether it is gold jewellery, a gold coin, gold trinkets or gold of another type. Even if you simply have scrap gold, our gold buyers in New Zealand will offer you cash. Selling gold in New Zealand can lead to good money. You have everything to gain and nothing to lose by having your gold appraised today.
Selling Gold for Cash
Gold jewellery, gold coins, gold bars and gold of nearly every other variety is worth good money. If you are even slightly interested in selling gold in New Zealand, we have the cash you are looking for. There is no reason to keep that dusty old gold in your house or elsewhere when you can turn it into a pile of cash. After all, gold has little utility while you can do just about anything with a wallet full of cash.
Sell Gold and Enjoy Life
Think back to the last time you wore your old gold jewellery or stared fondly in appreciation of your gold coins, bars and trinkets. It has likely been a while since you truly enjoyed your gold investment. Do not let your gold collect dust in the basement any longer! Sell gold to our gold buyers in New Zealand and you will have enough cash to eat dinner at a fancy restaurant, go on holiday, buy chic new jewellery that is on-trend or stow the money away for a rainy day. Imagine how nice it will be to spend an afternoon or evening out on the town instead of staying indoors yet again. You are better off spending money and enjoying life than remaining inside with shiny gold that provides just about no utility. It is time to sell gold, spend your money and live life as it was meant to be lived.
We buy Gold of all Types
Gold jewellery is certainly valuable yet gold of nearly every variety will fetch a decent price. We are interested in gold of just about every type. Whether you have gold bars, gold coins, gold jewellery, scrap gold or gold of another variety, bring it to us for an appraisal. You will likely be pleasantly surprised with the value of your gold, even if it is small, light in weight or faded in appearance.
Sell Your Gold at Gold Smart
Gold Smart wants your old, unwanted, broken and otherwise marred gold. Even if you have brand new gold that you have no use or desire for, you can get good money for it at Gold Smart. Give us a call at 0800 465 376 to learn more about selling gold in New Zealand. You can also reach us by email at anita@goldsmart.co.nz. Sell gold to us and you will have the money you need to truly get the most out of life. It all starts with an appraisal.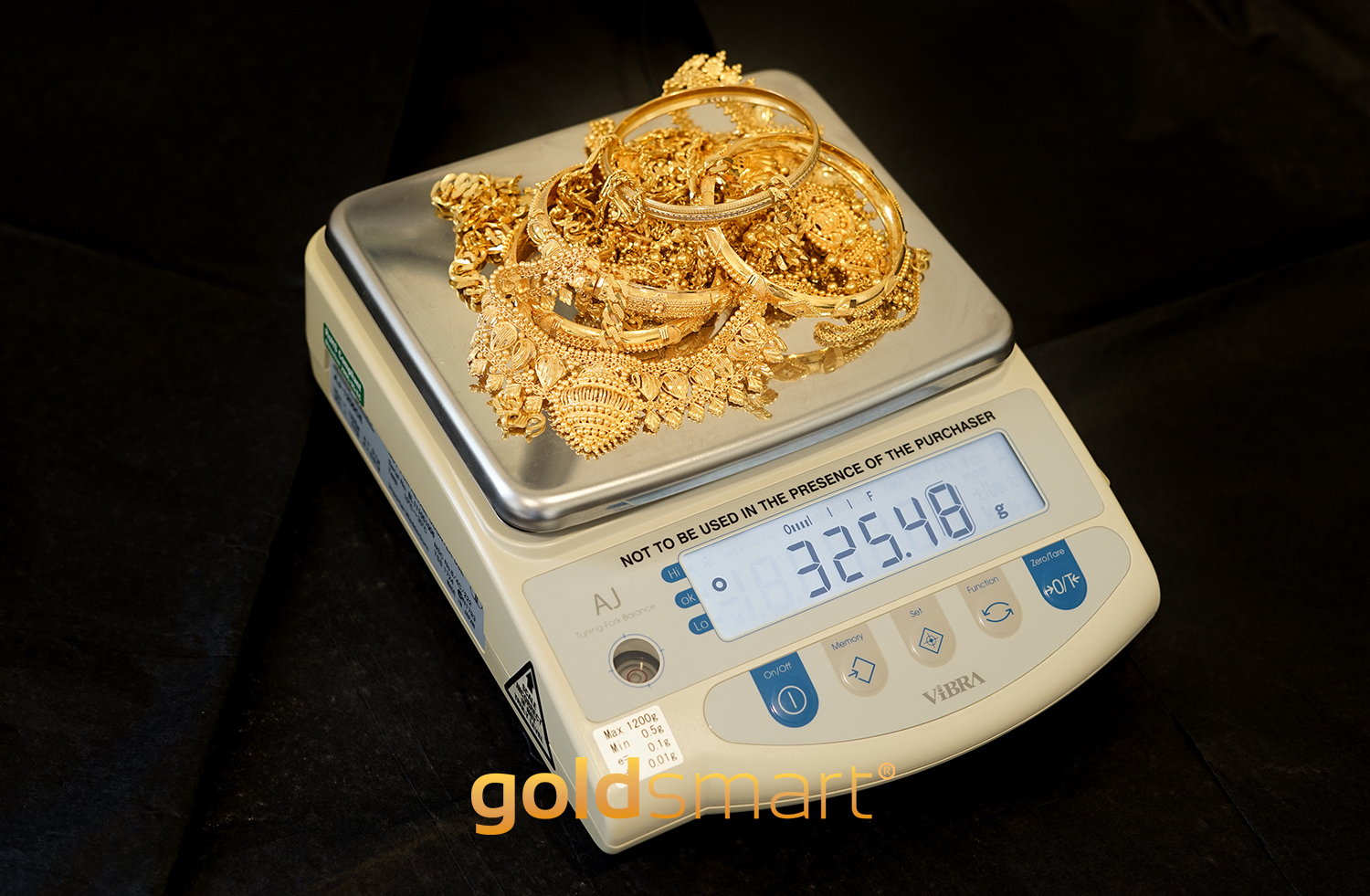 Just about everyone has gold of some sort. Whether it is scrap gold, gold jewellery, gold coins, gold bullion or any other type of gold, it has value. Even silver, palladium and platinum pieces fetch good money. Bring your gold coins, bars and other precious metals to Gold Smart for a fair appraisal. You can use the proceeds to purchase whatever your heart desires.
Get Cash for Your Gold
Take a moment to think about how long it has been since you used your gold items or even looked at your gold. Now think about how many times you have used that gold jewellery or other gold piece. If you are like most people, you have gold items yet they provide minimal, if any, utility. Wouldn't it be nice to transform your gold, silver and palladium into cash you can spend on items with actual utility? Think of all the things you could spend your gold sale proceeds on. Perhaps you enjoy fine dining. Maybe you would like to take a holiday abroad. There might be a new piece of fancy jewellery you would like to buy for your significant other. Sell your gold and you will convert this precious metal into real cash that will improve your quality of life in a number of ways.
Your Gold is a Shopping Spree in Disguise
If you have paid attention to the price of gold, you are aware this precious metal has significantly increased in value across the past decade. Now is the time to sell your gold, cash out and enjoy life. After all, there is no guarantee the price of gold will continue to increase or even stagnate. Why not sell your gold to Gold Smart and go on a shopping spree? You might be surprised as to how much cash you get for your old gold, scrap gold, broken gold items, dated gold jewellery and other precious metals. Take the money, go shopping and you will feel absolutely fantastic about your decision to convert your gold into possessions or experiences that improve your quality of life.
When was the Last Time You Took a Vacation?
Some people go a year or even several years without taking a vacation. Some decide to stay home during their vacation instead of traveling. After all, traveling is expensive. Why not have some fun by selling your gold and buying a train or plane ticket to somewhere nice? If you need a vacation yet do not want to pay for it with your savings, this is the perfect time to unload your gold for cash. You won't miss your gold one bit when you are looking out of the airplane window as you approach your tropical holiday destination.
Gold Smart Wants Your Gold
If you are looking to sell gold in New Zealand, look no further than Gold Smart. We purchase gold, gold jewellery and silver. Give us a call at 0800 465 376 to schedule an appointment for an appraisal of your precious metals. You can also reach Gold Smart by sending a message to anita@goldsmart.co.nz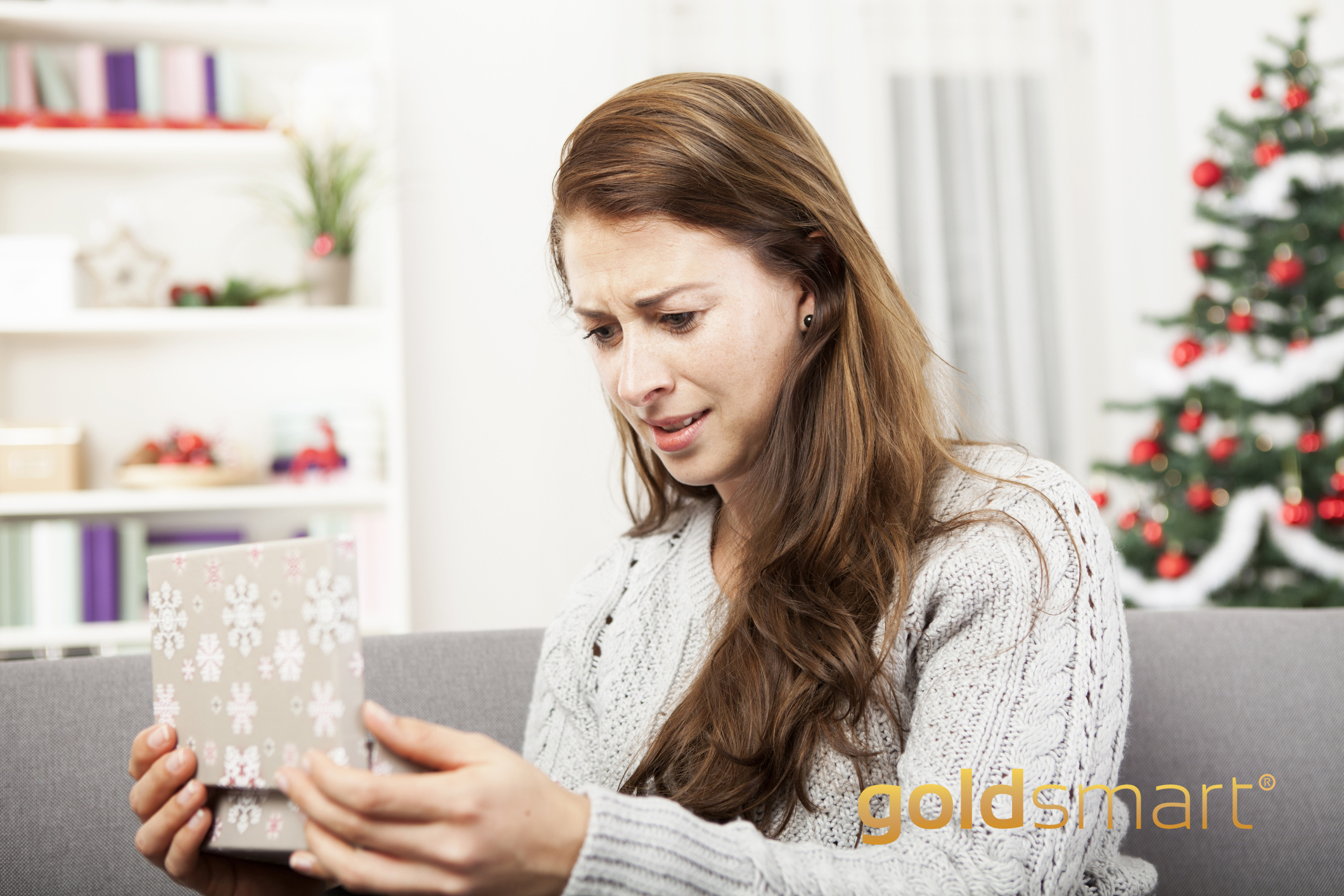 If you are like most people, you have received undesired Christmas gifts. Most people receive at least one such gift each year. There is no sense letting your undesired gifts go unused, especially if they are made of gold. Gold Smart is willing to pay cash for your undesired gold Christmas gifts. You can use this cash to buy a piece of jewellery you adore, splurge on holiday shopping or spend it on countless other things that will actually make you happy.
We are Interested in Gold of all Types
There is a good chance you will receive gold jewellery, gold coins, gold bars or another item containing gold this Christmas. If you do not receive such a gift this year, you will likely receive an undesired item with gold at some point in the future. Unfortunately, some gold items are ugly, don't fit your style or are flat-out undesired. The last thing you should do is put the gold item in storage, your jewellery box or another space and let it sit idle for years. If you are uninterested in the gold item you received for Christmas, your birthday or any other holiday or special event, reach out to us right away for an appraisal and offer.
Don't Feel bad About Selling Your Gold Gifts
You should have no shame selling gifts or any other items containing gold. After all, you did not ask for these gifts. The gift-buyer assumed you would like it and took a chance. So don't feel bad about transforming those gold Christmas gifts into cash. What matters most is your happiness. The gift-giver bought the item to make you happy. If you are happier with cash than the gift, you will have made the gift-giver happy as well. Keep in mind, there is no need to broadcast this sale to the person who bought the gold item for you. In fact, you can even return the favour by using some of the cash to buy him or her a lovely gift next Christmas.
The Cash You Need
Take a moment to think about all the things you would like to have besides gold jewellery or another gold item. Convert your gold into cash and you can use the money for whatever you have your heart set on. Perhaps you would like to buy something nice for your significant other. Maybe you would like a night out on the town, a vacation or a piece of jewellery you actually like.
Sell Your Undesired Gold Christmas Gifts at Gold Smart
We will pay cash for your gold! There is no sense letting those gold Christmas gifts collect dust when you can turn them into cash. Give us a call at 0800 465 376 to schedule an appointment so we can evaluate your gold and make an offer. You can also fill out our convenient online contact form and we will be in touch. If you prefer to reach us by email, send a message to anita@goldsmart.co.nz.
The friendly and professional team at Gold Smart, are not only experienced gold merchants, but also proud Kiwis and members of the community. They use state-of-the-art technology including X-Ray equipment, calibrated digital scales (tuning fork sensor) and their many years of expertise to get you the excellent prices for your gold, silver, platinum, and other precious metals.
Gold Smart Give Exceptional Prices
Their clients praise them for offering the highest prices for old jewellery, silverware, bullion bars, precious metal coins, and other objects that contain precious metals. Gold Smart are so committed to their reputation as a fair appraiser, that we willl endeavour to match or beat any offer from other gold and silver buyers. You can save time by visiting with us first, but if you don't, we urge you to schedule an appointment for an appraisal with them before you accept an offer from another gold buyer.
What They Buy
Gold in any condition! You can sell your gold jewellery (yellow gold, white gold, rose gold, etc), old gold, unwanted gold, scrap gold, broken gold, gold bullion, gold coins, platinum – any gold and jewellery that you wish to sell make the smart choice and talk to Gold Smart.
The Gold Smart Difference
Chances are, this is the first time you will be selling gold, and we understand your concerns are fully understood. With years of experience, and thousands of happy customers, they have designed their gold buying process for you – making things easy, discreet and safe. If you're looking for cash for gold in Auckland, Wellington, Christchurch or anywhere in NZ, get in touch with the office today to find out how we can support you.
Get Cash for Gold
Gold Smart buy gold in any condition. There is no reason to leave broken jewellery or old silverware cluttering up your home when you could have cash to pay off a debt, buy a better car, or finally get a chance to go on holiday. Because their services have become very popular, they do ask that you request an appointment for a free appraisal. Yes, Gold Smart also schedule evening and weekend appointments for your convenience.
Simply visit the Gold Smart Contact Page to call, email, or chat live with the team online. The Gold Smart family-owned business is here to help you and your family unlock some extra money.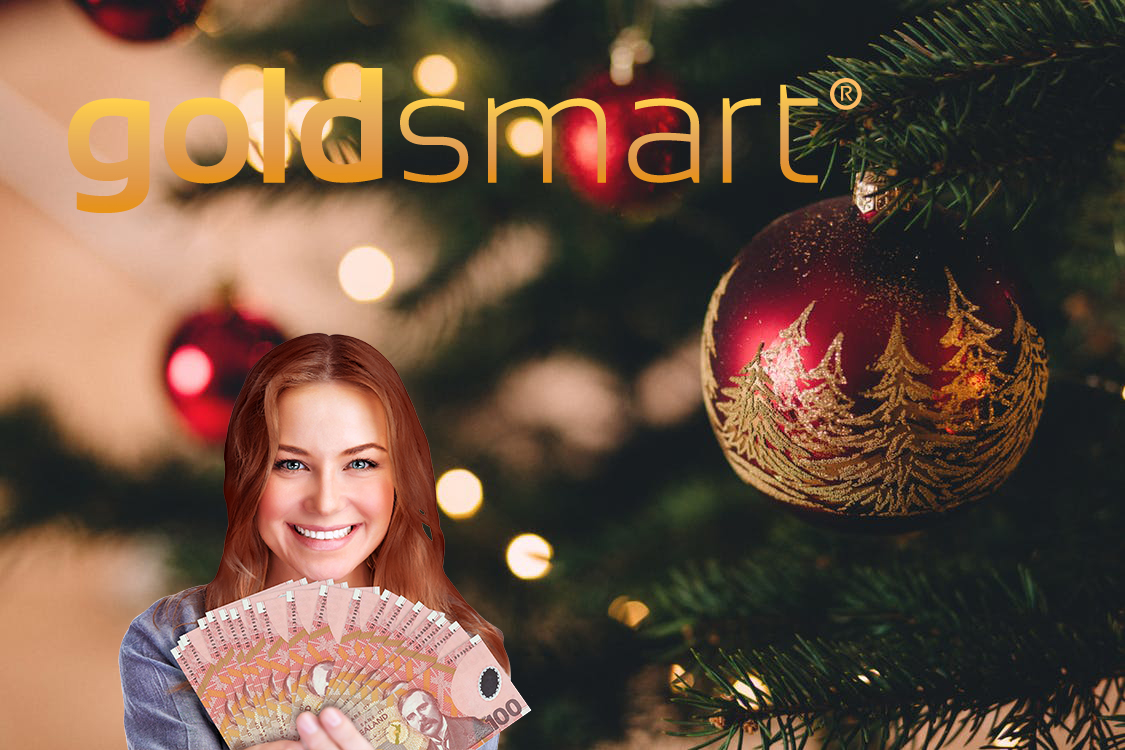 There is nothing better than a bundle of cash in your pocket for the holidays. Whether you are looking to buy something for yourself or would like to make the holidays merry for your family, you will need some spending money. If you are short on cash this holiday season, there is a good chance Gold Smart can help. We are interested in your gold, jewellery and other precious metals, regardless of their condition and age. Whether you have gold coins, bullion, jewellery or any other item with precious metals, we are interested in giving you cash for them. You can trust Gold Smart to provide a fair and honest quote for your gold, jewellery and other precious metals, regardless of their condition, age or other factors. We are interested in just about everything that has precious metal.
The Cash You Need for Holiday Spending
There is no sense trying to cut corners this holiday season when the cash you need is right there in your home. Take a look through your attic, basement, crawlspace, storage spaces and elsewhere for old jewellery, coins and other items that might contain precious metal. Bring these items to Gold Smart for an appraisal and you just might be surprised with how much money you end up with for holiday shopping. Take the cash you get from your old, broken and worn jewellery, use it for holiday shopping and you will wonder what took you so long to turn those outdated items into cash. It does not matter if your old gold jewellery is cracked, broken or disfigured in any way; if it has gold, we are interested in giving you cash for it.
Compare the Utility of Outdated Jewellery to That of Cash
If you are hesitant to obtain a quote for your jewellery or other precious metals, take a moment to consider the limited utility these pieces provide. You can only do so much with precious metals. Though you can certainly wear a piece of jewellery, there are few other practical uses for gold, silver and other precious metals. It is quite the contrast to cash that can be spent on just about anything.
Turn your old jewellery and undesired precious metals into cash and all sorts of options will open up. You can do just about anything with a wad of cash in your hand. So be sure to make the most of this holiday season by converting your jewellery to spending money. Whether you would like to buy presents for your kids, give your sweetie something unforgettable or simply take a vacation, you will have the money necessary to do it when you sell your precious metals to Gold Smart.
Gold Smart Pays Cash for Gold
Are you looking for extra cash for the holidays? If so, give us a call at 0800 465 376. You can also reach our precious metals team through our website's online contact form or Live Chat feature. If you prefer to contact us through email, send a message to anita@goldsmart.co.nz.
Gold sovereign pieces have been used as a store of wealth and as an ode to the British Empire for years. Initially minted way back in 1489, gold sovereign coins were temporarily halted until production resumed in the early 1800s. The coins have been produced in nearly every year since.  The British relied upon numerous overseas arms of the Royal Mint to create gold sovereign coins so they could be used throughout the world. Though the first World War brought the circulation of gold sovereign coins to a grinding halt, these coins became increasingly admired as time progressed. If you hold a gold sovereign coin, it should be appraised by professional gold buyers.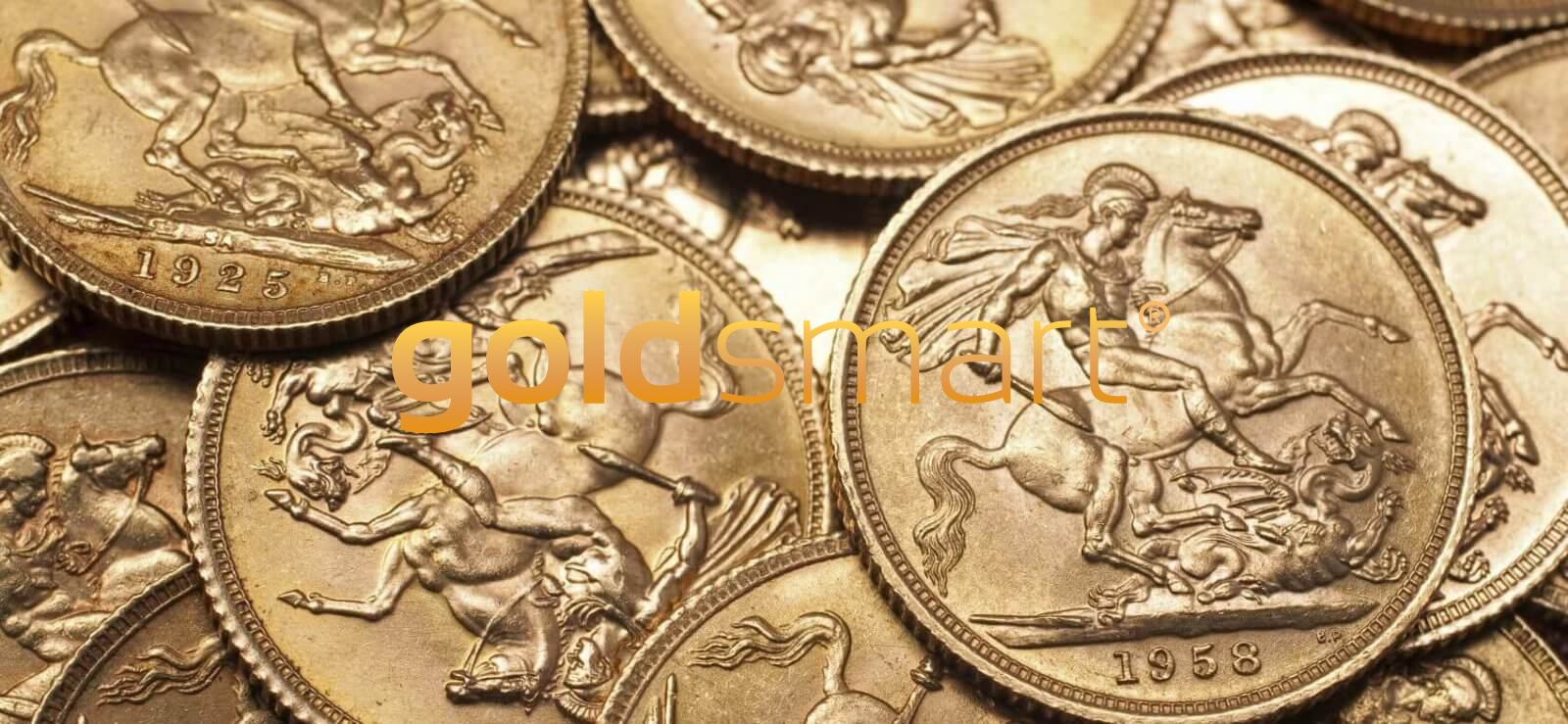 Why Gold Sovereigns are Worth Good Money
All sorts of gold sovereign features, ranging from design to age, rarity and the site of minting all play a part in the overarching value. These coins have been sought after for years. The typical sovereign has minimal nominal value and considerable worth as as a bullion coin that stores or even gains value. This is not the type of coin meant to be used for daily purchases. Everything from storage and distribution to the gold sovereign's raw material and even the processes used for minting contribute to the overarching value. Above all, the coin's rarity means the most when it comes to value. Gold sovereigns are typically produced in very limited quantities compared to the regular coins we have in our pockets.
Sovereign's Gold
Sovereign coins are made from 22 carat gold. In other words, gold represents nearly 92 percent of the coin's total mass. The sovereign's weight of 7.98 grams is primarily made up of gold. Slightly more than 7.3 grams of this total are comprised of gold.
The Story of the Gold Sovereign
The gold sovereign is named and designed after the Britain's Royal Household. The coins were dubbed "sovereigns" thanks to the royal portrait on the coin face. All gold sovereigns display the likeness of King Henry VII on the face. The coin's reverse side features a royal coat of arms presented on a shield with a Tudor double rose along with the portrayal of Pestrucci's St. George battling a Dragon. Some sovereigns feature another design created during the time of George IV, Elizabeth II, Victoria or William IV.
How Rare is Your Gold Sovereign Coin?
If you have one or several gold sovereign coins, do not jump to conclusions. Though there is a chance you have an uber-rare piece, the bottom line is these coins are minted each year. You likely have a beautiful gold sovereign worth good money. However, you will never know what your gold sovereign is truly worth until you ask an expert. Bring your gold sovereign to Gold Smart for a thorough analysis and you will finally know what your gold sovereign is worth in today's dollars.
Contact Gold Smart Today 
Are you looking for a detailed breakdown of your gold sovereign or other gold piece? If you are interested in selling gold, reach out to us at 0800 465 376. You can also contact Gold Smart through our online Live Chat feature.
Eating gold seems somewhat crazy on the surface. After all, gold is beautiful and has plenty of functional purposes when used in the proper manner. Creative chefs have taken gold to the next level by adding it to all sorts of dishes and beverages. No, people are not scarfing down gold coins or gold bullion bars. Rather, small amounts of gold are being added to recipes, oftentimes in the form of a sprinkled gold dust topping. Though gold does not exactly taste amazing, it adds that extra something special that makes delicious food even better. In fact, some of those who have tasted gold report it satisfies the palate.
Why Gold is Edible
Gold is a precious, inert metal so it is not degraded by stomach acid. Gold moves along the intestinal system without changing. Gold moves through the body with surprising ease. Aside from gold, silver is the only other precious metal used as a food additive. As long as an excessive amount of gold is not consumed, there is no health risk. Let's take a look at a few examples of how gold is being used in food.
Gold Pizza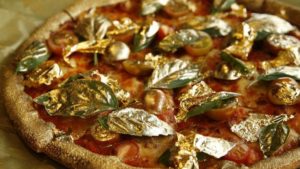 If you have a couple thousand dollars to spare, you should give 24K Pizza a try. Made by Industry Kitchen in New York City, this amazing pie is as decadent as it gets. 24K pizza is wood-fire baked, topped with all sorts of scrumptious ingredients and laden with 24-karat leaves made of gold.
The Golden Cristal Donut
Head on out to Brooklyn, fork over $100 at the Manila Social Club and you will enjoy one of the most expensive (and tastiest) donuts in the world. The golden cristal donut is made from a purple sweet yam known as ube, champagne jelly, mousse, Cristal icing and a glorious gold leaf.
Gold and Diamond Lasagna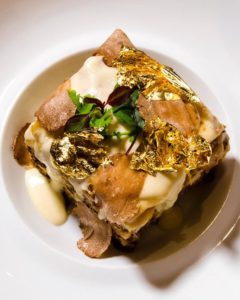 The Las Vegas Strip has plenty of world class offerings yet the gold and diamond lasagna at Michael LaPlaca's Portofino restaurant might top them all. The dish features layer after layer of tasty pasta stuffed with foie gras, prosciutto di Parma, Kobe beef, cheese, Iberico ham, white diamond truffles and a sparkling gold leaf.
High Roller Roll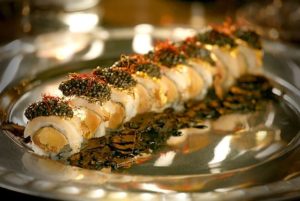 Some chefs are adding gold to sushi rolls. As an example, Shui Roku serves a lovely high roller roll with gold, lobster tail, Kobe beef, blue fin tuna, truffle oil and golden caviar.
Gold Cappuccino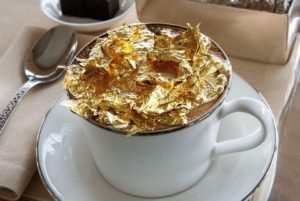 Dubai has quickly become one of the world's premier tourism hot spots. Visit Dubai's Armani Hotel in the tallest tower in the world, order a gold cappuccino and take in the amazing view. This cup of luxury is derived from Arabica coffee beans, coated with gold flakes and dark chocolate.
Golden Sundaes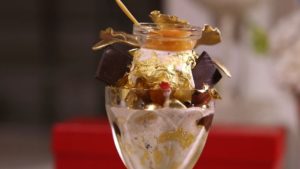 Pavilion, located in the windy city of Chicago, has a dazzling gold sundae on the menu. This nifty creation costs about a thousand US dollars yet it is absolutely unforgettable. The sundae makers add 24-karat gold in dust form to this Hennessy VSOP cognac-coated masterpiece. The sundae also features a fully edible chocolate crown featuring a delicious gold leaf.
Contact Gold Smart Gold Buyers Today
If you are looking for gold or interested in selling gold, Gold Smart is your one-stop shop for everything precious metals-related. Give us a call at 0800 465 376 to learn more about our services. You can also reach Gold Smart online through our convenient contact form. If you prefer to email us, send a message here.