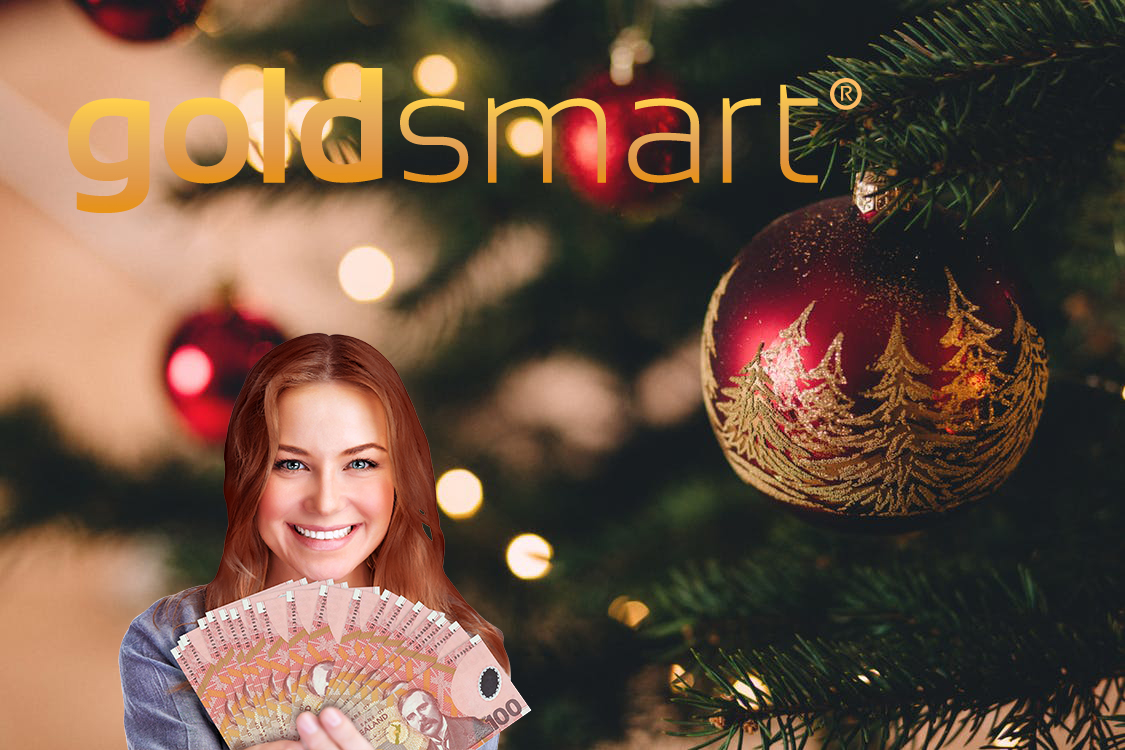 There is nothing better than a bundle of cash in your pocket for the holidays. Whether you are looking to buy something for yourself or would like to make the holidays merry for your family, you will need some spending money. If you are short on cash this holiday season, there is a good chance Gold Smart can help. We are interested in your gold, jewellery and other precious metals, regardless of their condition and age. Whether you have gold coins, bullion, jewellery or any other item with precious metals, we are interested in giving you cash for them. You can trust Gold Smart to provide a fair and honest quote for your gold, jewellery and other precious metals, regardless of their condition, age or other factors. We are interested in just about everything that has precious metal.
The Cash You Need for Holiday Spending
There is no sense trying to cut corners this holiday season when the cash you need is right there in your home. Take a look through your attic, basement, crawlspace, storage spaces and elsewhere for old jewellery, coins and other items that might contain precious metal. Bring these items to Gold Smart for an appraisal and you just might be surprised with how much money you end up with for holiday shopping. Take the cash you get from your old, broken and worn jewellery, use it for holiday shopping and you will wonder what took you so long to turn those outdated items into cash. It does not matter if your old gold jewellery is cracked, broken or disfigured in any way; if it has gold, we are interested in giving you cash for it.
Compare the Utility of Outdated Jewellery to That of Cash
If you are hesitant to obtain a quote for your jewellery or other precious metals, take a moment to consider the limited utility these pieces provide. You can only do so much with precious metals. Though you can certainly wear a piece of jewellery, there are few other practical uses for gold, silver and other precious metals. It is quite the contrast to cash that can be spent on just about anything.
Turn your old jewellery and undesired precious metals into cash and all sorts of options will open up. You can do just about anything with a wad of cash in your hand. So be sure to make the most of this holiday season by converting your jewellery to spending money. Whether you would like to buy presents for your kids, give your sweetie something unforgettable or simply take a vacation, you will have the money necessary to do it when you sell your precious metals to Gold Smart.
Gold Smart Pays Cash for Gold
Are you looking for extra cash for the holidays? If so, give us a call at 0800 465 376. You can also reach our precious metals team through our website's online contact form or Live Chat feature. If you prefer to contact us through email, send a message to anita@goldsmart.co.nz.