Stall owner John Lynch was rumbled trying to buy chain after shaving 3g of its weight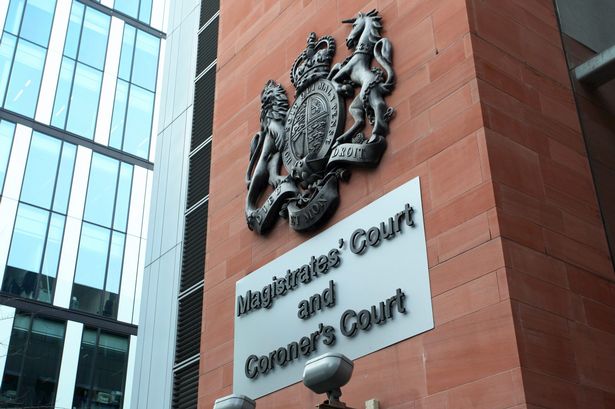 A dodgy gold buyer in Manchester has been fined £400 after he was caught trying to rip off an undercover officer.
John Christopher Lynch, 60, was rumbled trying to buy a gold chain worth £140 for a cut price of £110, after shaving nearly 3g of its weight.
Lynch, of Leech Street, Prestwich, admitted breaching the Consumer Protection from Unfair Trading Regulations when he appeared before Manchester magistrates.
Lynch was caught out after councillors in Salford asked Trading Standards to check buyers were giving residents a fair deal at community events.
As part of the operation, an officer posing as a member of the public visited a stall at Boothstown Community Centre on March 7 last year.
He asked Lynch to weigh a chain for a valuation.
Lynch said it weighed 11 grams and offered £10 per gram, or a total of £110.
But tests on calibrated scales before the visit revealed the chain actually weighed 13.9g, with a true value of £140.
Lynch also told his customer the clasps were not solid gold, even though they had been confirmed to be genuine.
When officers revealed their true identity, Lynch admitted he knew it was an offence to mislead a customer.
On investigation, his scales were found to be dodgy, wouldn't set to zero and had defaced markings.
During interview, he was also denied all knowledge of his second hand goods certificate being in the wrong company name.
He was fined £400 and ordered to pay £600 costs with a £40 victim surcharge.
Ben Dolan, commmunity safety boss at Salford council, said: "We will continue to check traders to make sure that people are getting the best price for their gold.
"It is always worthwhile getting a few quotes before deciding to sell gold – but make sure you get them all on the same day as gold prices fluctuate.
Original Source: Manchester Evening News