Mother Nature is picking a fight with the fashionistas. She has thrown snow, slippery sludge and harsh cold winds their way, but fashion lovers are coming out armed in their furs, knits and even miniskirts.
Mercedes-Benz Fashion Week is back at Lincoln Center for a select few. The crowd is smaller, and the ambiance calmer and more refined, as organizers strive to restore the event's exclusive reputation by limiting the number of invitations and sending them only to the elite.
"How you present it is as much of a trend as what you're actually showing," said Jarrad Clark, vice president and global creative director for IMG Fashion, which produces Fashion Week.
A sparkling collection
Gold and fur have been two of the dominant themes on the runway this season, and Badgley Mischka was no exception. The designers paired the latter offering with gowns, dresses and coats.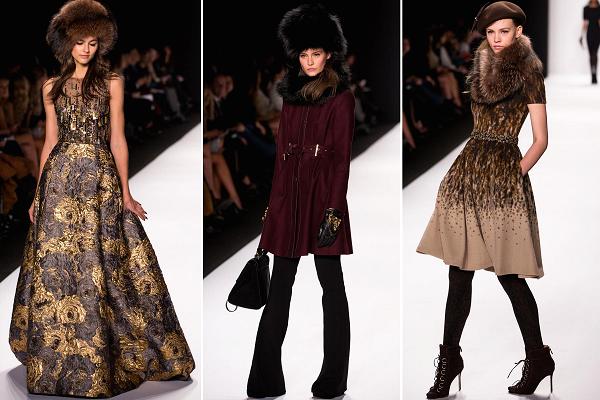 Goldfingers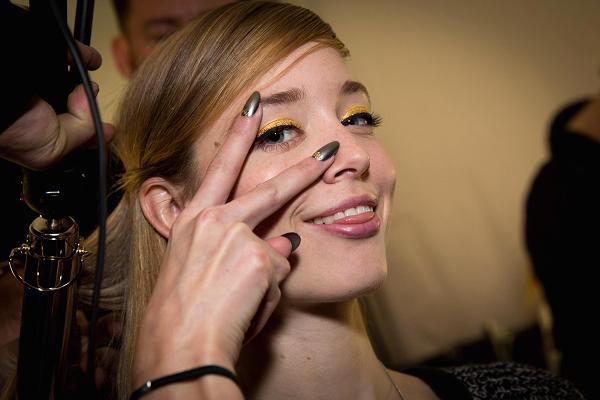 The gold motif carried over to the beauty look backstage at Badgley Mischka.
Original Source: CNBC