The discovery of sunken gold conjures up visions of instant riches: Swiss bank accounts and lazy afternoons on faraway beaches, daiquiris in hand.
But the quest to salvage the S.S. Central America — which went down in 1857 in a hurricane off South Carolina carrying 425 souls, as well as thousands of coins, bars and nuggets of California gold — has produced a quarter-century of broken dreams and legal nightmares.
The bones of the side-wheeler were discovered in 1988, nearly a mile and a half down. The finder hauled up glittering coins and boasted of treasure worth $1 billion.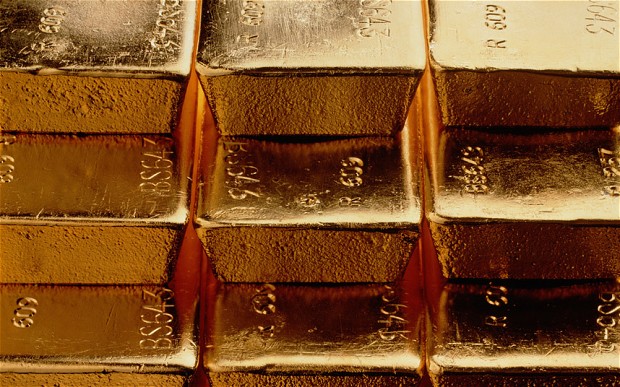 Gold bars taken from the S.S. Central America ship which sank in 1857 are displayed at the Museum of American Financial History January 8, 2003 in New York City.
But paralysis ensued as waves of insurers and angry investors filed rival claims. Recovery of the shipwreck languished as courtrooms echoed with charges of fraud. In 2012, the finder became a fugitive.
Now, with the legal obstacles cleared, a private company working with a court-appointed receiver has become the first to revisit the shipwreck in two decades. It is, the team was delighted to find, still heavy with treasure.
On April 15, the company, Odyssey Marine Exploration, lowered a robot into the depths of the Atlantic Ocean and hauled up five gold bars weighing 66 pounds — worth about $1.2 million as metal and more as artifacts. That step, the company says, opened a new chapter in the saga of the Central America that will include raising the rest of the gold and exploring the deteriorating shipwreck. "We want to show that it can be done right," Gregory P. Stemm, Odyssey's chief executive, said in an interview. "It's a great opportunity."
Original Source: CNBC