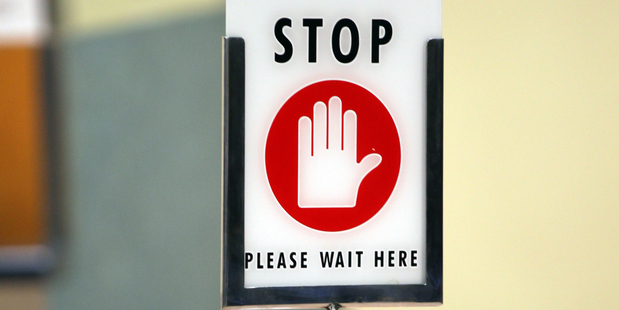 When the Nobel laureate Brian Schmidt was asked at airport security if anyone had given him an item to carry on board, he had to confess that someone had: the King of Sweden.
The astrophysicist, who won the Nobel in 2011, was stopped when his prize medal – made from gold worth US$10,000 ($12,705) – caught the attention of US Transport Security Administration staff, who are not known for their sense of humour.
Now living in Australia, Schmidt had been on his way back from visiting his grandmother in Fargo, North Dakota, when the agents saw a dark mass in his bag as it passed through an airport scanner.
Speaking at a conference in New York, he described what happened next: "They're like, 'Sir, there's something in your bag'. I said, 'Yes, I think it's this box'.
"They said, 'What's in the box?' I said, 'A large gold medal', as one does.
"So they opened it up and they said, 'What's it made out of?'
"I said, 'Gold'. And they're like, 'Uhhhh. Who gave this to you?'
"'The King of Sweden'.
"'Why did he give this to you?'
"'Because I helped discover the expansion rate of the universe was accelerating'.
"At which point, they were beginning to lose their sense of humour. I explained to them it was a Nobel Prize, and their main question was, 'Why were you in Fargo?"'
Schmidt said the staff were particularly suspicious as the gold in the medal gave it a somewhat unusual profile under the airport x-ray machine. "It weighs a half a pound, and it's made of gold … so it absorbs all the x-rays – it's completely black. And they had never seen anything completely black."
Nobel Prizes are awarded by Swedish and Norwegian committees, who honour excellence in the fields of physics, chemistry, literature, medicine, economic sciences and peace work. As well as their medal, winners get a diploma and several million dollars. With the exception of the peace prize, which is awarded in Oslo, new laureates are presented with their prizes by a member of the Swedish royal family at a ceremony in Stockholm.
Schmidt won his Nobel, considered the highest honour in public life, for helping to discover dark energy, the element in the universe that is causing the expansion of space-time to speed up.
Original Source: The New Zealand Herald