The idea of a gold coffin seemed like a novelty when one was featured in an article. Then a Google search for gold coffin pulls 13 million results. There seems to be a lot of interest in getting buried in a gold plated box. Singer Whitney Houston was put to rest in a gold-plated box after her untimely death. If you are budget minded, it seems that you can get "into" – but don't rush it – a gold plated casket for about $35,000 to $45,000. However, the $400,000 model from Italy seems like the way to go, if you got to go.
The $400,000 golden model from Funeral Art of Italy was introduced at a "billionaires only" show. Few details are given, except that the gold is of pure 24 karat quality.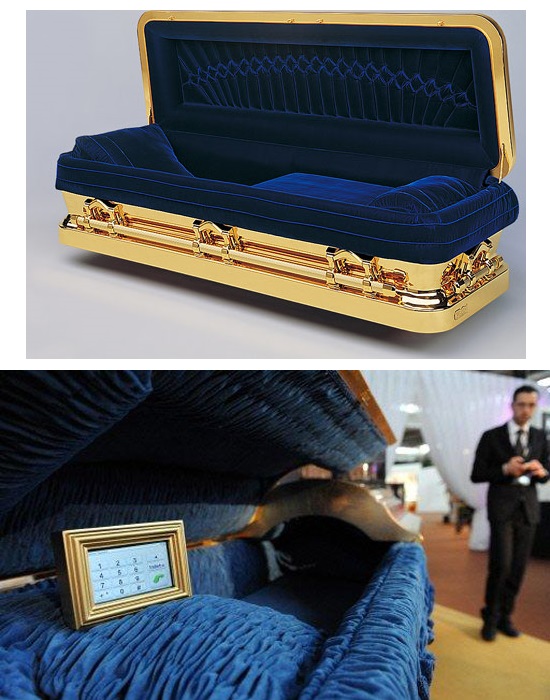 To prove how much the Italians like to talk, the Funeral Art gold coffin also comes equipped with a built-in cell phone. This feature raises several questions, such as when do you turn on the phone during the funeral? Just before the casket is lowered? Also, what about recharging the battery? Finally, what would you do if your cell phone received an incoming call that was from a number you knew belonged to a golden coffin buried 6 feet underground? Maybe someone who can pay close to half a million for a casket has better connections than we can guess.