Odyssey Marine Exploration recovers 61 tons of silver from SS Gairsoppa, a WWII shipwreck.
A Florida-based deep-ocean exploration company says it has recovered more than 61 tons of silver bullion from a World War II shipwreck off the coast of Ireland.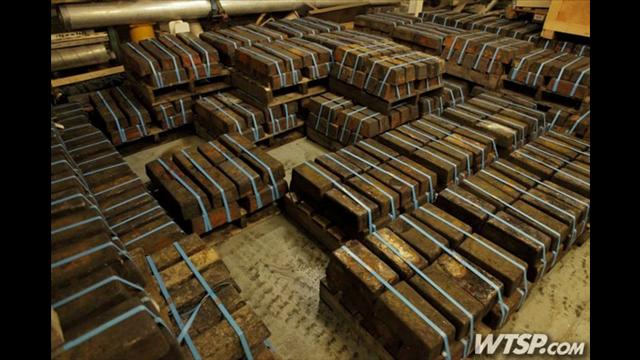 Odyssey Marine Exploration said the recovery includes 1,574 silver ingots weighing about 1,100 ounces each. The silver was recovered from a depth of nearly three miles, and marks a record for the deepest and largest precious metal recovery from a shipwreck, the company said.
The company said the silver has been moved to a secure facility in the U.K. It said its contract with the U.K. Department of Transport calls for the company to retain 80 percent of the salvaged value of the cargo.
The SS Gairsoppa is a 412-foot steel-hulled British cargo ship sunk in 1941 by a German U-boat about 300 miles off Ireland's coast. It sits 15,420 feet deep.
Odyssey said 2,792 silver ingots have now been recovered from the Gairsoppa, which is more than 99 percent of the insured silver reported to be aboard the ship when it sank.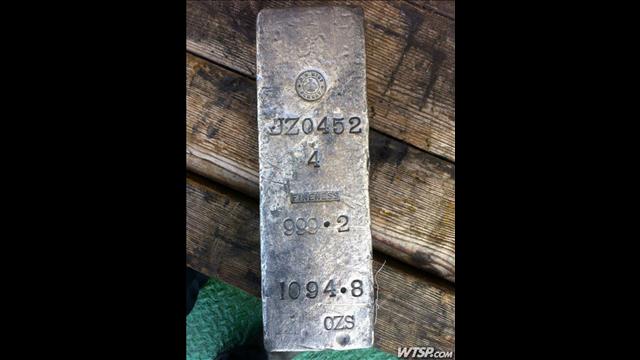 The company said sources including Lloyd's record of War Losses show that uninsured government-owned silver may have been aboard the ship, but so far, no uninsured silver has been found.
Odyssey used remote vehicles to recover the silver. The company said the recovery was complicated by the size and structure of the Gairsoppa, and the latest silver was stored in a small compartment that was difficult to access.
Odyssey discovered the SS Gairsoppa in 2011.
Original Source: WTSP.com