While a new – or even used – Rolex watch can set you back $10,000 or even $$20,000 plus, for those to whom price is no object the prices on the most expensive watches are measured in millions of dollars. These ultra-expensive watches range from vintage collector's pieces to what looks like a jewellery store on your wrist. Here are four, that if you can afford one, would put a unique timepiece on your arm – assuming you are brave enough to take it out in public!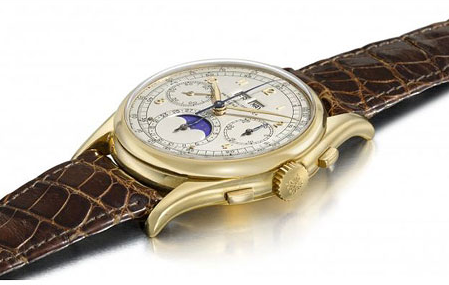 The Patek Philippe Ref 1527 Wristwatch may be the most classic wristwatch of all time. The model was produced in 1943 and includes an 18 carat gold case, alligator skin watch band, gold inlaid Roman numeral style numbers and a 23 jewel movement. Value: $5 million.
The Louis Moinet "Meteoris" Watch lives up to its name by including a piece of meteorite or asteroid in each watch. These watches feature an industrial look with exposed mechanicals. The $4.6 million price tag buys a set of four truly "space age" time pieces.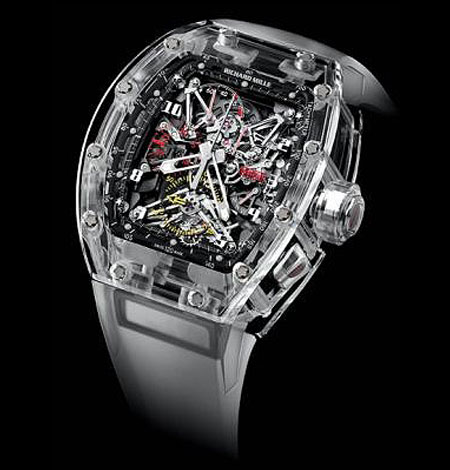 The Richard Mille RM 56 Felipe Massa Sapphire Watch takes the industrial look to the next level, with the watch's complex movement exposed by a crystal case on the top, sides and back of the watch. The case itself takes 1,800 hours to machine, grind and finish. That much work makes the $1.7 million price take almost seem like a good deal.
If you want something truly extravagant and expensive, look no farther than the Chopard 201-carat Watch. This watch is so encrusted with precious stones, it is hard to actually find the part that show the time. Surrounding the watch face are three heart-shaped diamonds. The 201 carats of jewels that can also tell time will set you back a cool $25 million.