Taking everyday items and blinging them up with the addition of precious metals and jewels seems to be a growing trend. This week an article on the tech-focused Wired website highlights the products of a company that gives you a pretty wide choice of set-yourself-apart-from-the-crowd personal electronic devices.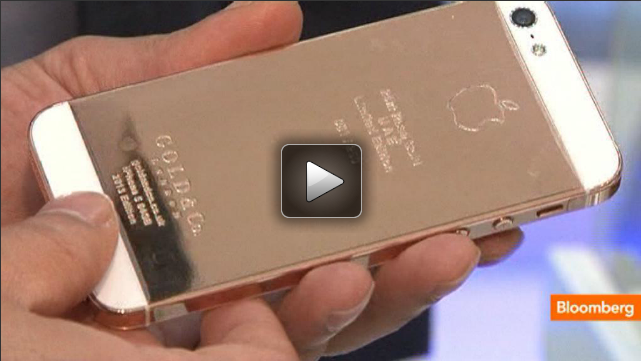 An U.K. based company called Amosu Couture offers a broad lineup of enhanced personal electronics products featuring 18k gold cases and Swarovski crystal gems. Besides the very popular iPhone, the company offers upscale smartphones in Samsung and Blackberry models. The latter becomes more of a "Goldberry".
Besides several choices of smartphones, the offerings include gold plated with Swarovski logo'd iPads, iPods and you can even get an Amazon Kindle with the gold cladding.
Prices start at £699 or about $1,050 for the golden iPod. A Kindle runs £999 or $1,500. The more advanced and loaded with more gold and gems smartphones and iPad are price around £3,000 or $4,500 at the current pound to U.S. dollar exchange rate.
Although it may be hard to justify spending close to $5,000 on an iPhone or Blackberry, these products are very attractive and for someone who can afford the prices, it is definitely a way to add some gold to your everyday life.