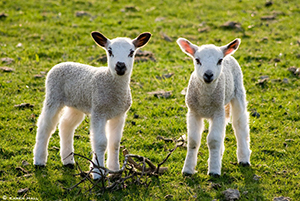 Spring and Summer seem to have finally arrived in New Zealand – the lambs are jumping, the birds are singing and the grass is growing. Spring is the time of year to clean out old stuff, leave the past behind and move forward into the new season.
Spring has also brought continued high gold prices making it a perfect time to sell your gold to Gold Smart – New Zealand's Gold Buyers. It makes us smile every time we help someone move on from their broken, worn or damaged gold jewellery that's no longer worn or in fashion.
Here's what Lisa (another happy customer) had to say about Gold Smart: "It was fast, it was easy, and the Goldsmart team are incredibly nice people. Plus, it's not creepy or sleazy like a pawn shop — it's totally professional and upfront. If you're at all on the fence about going, get off and go!"
And from Vanessa: "Goldsmart have been nothing but professional since the minute I registered my interest with them. Within hours of requesting further information I was contacted and asked if I would like a courier bag or if I would like to drop in to the premises with my goods. Being a fairly long way away from where Goldsmart is situated I opted for a courier bag. I was called the day after I couriered my things to them to say that they had been received and that a price for purchase could be offered."
"Excellent service, extremely re-assuring by receiving calls and information so soon after sending your items to them. I highly recommend this service to anyone who has anything that they no longer wear or require. For me, it was a matter of having stuff locked away in a box never to be worn again and not really knowing what to do with. As soon as I was recommended to Goldsmart it seemed like the perfect solution."
"Thanks Goldsmart for a bit of extra cash in my pocket!"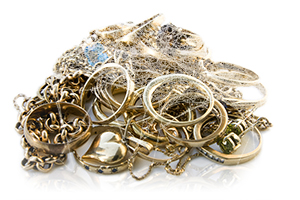 If you've heard about high gold prices the time to call the friendly team at Gold Smart about selling gold is now – do you know what your gold is really worth?
The simple fact is that Gold Smart pays more – meaning more money in your pocket (not on large overheads and fancy offices).