Are you looking for something a little different than the usual jewellery for that next special occasion? Consider a gold flake tattoo. You can pick up a temporary tattoo that will give you the look of an inked up – gold ink – movie star.
Late last year Christian Dior introduced a line of temporary gold tattoos made from 24k gold leaf. The body art designs include chains, bracelets, rings and charms. The tattoos were designed to mimic some of Dior's regular jewellery designs.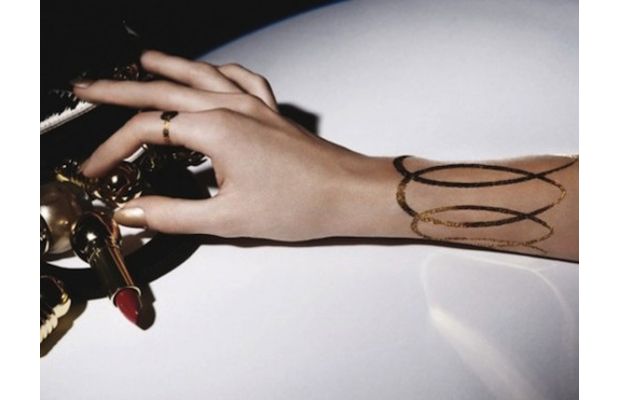 It seems even the celebrities are getting tired of permanent tattoos and many are using temporary skin art to show their style when out in public. Other companies beside Dior also offer gold and other colors of temporary tattoos.
The Dior temporary 24k gold tattoos are priced at $120 U.S. per set. According to various sources, that price is at the low end of the range for a chance to do yourself up like a Hollywood star.