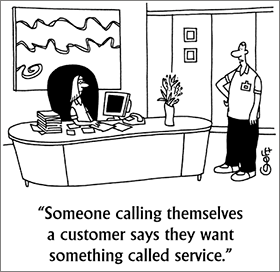 The New Zealand Gold Buying industry is relatively tame with 'pawn shops' content to rip-off customers with low rates and unethical loan-sharking to vulnerable people. They've been known to call confuse 'pawn shops' with 'prawn shops', bad advertising and tacky shops – which is nothing when we heard about Toronto's Cash for Gold companies…
According to a news item on Toronto Life, two competitive gold buying companies set up across the road from one another and that's when the problems started. One of the gold buying shops apparently hired a hit-man to 'take-out' his rival across the road!
"Around noon on July 16, a large, Iranian-born man named Saeed Hosseini purportedly walked into Easy Cash for Gold, a storefront near Bathurst and Glencairn, and asked to speak in private with the owner, Jack Berkovits. Berkovits, a grizzled 58-year-old who also owns a chain of jewellery stores called Omni Jewelcrafters, took Hosseini to a nearby kosher restaurant called King David Pizza. They ordered coffee and sat. After much prevarication, Hosseini, a tae kwon do specialist and former mixed martial arts competitor, finally admitted that he had no gold to sell. Instead, he claimed he was there because of Maria Konstan, an employee of a competitor named Harold Gerstel, a man better known by his public moniker Harold the Jewellery Buyer."
"According to Hosseini, Konstan had asked him to kill Berkovits. Having said this, Hosseini quickly assured Berkovits that he wasn't going to do it; he just thought Berkovits should know that Konstan not only wanted him dead, but was willing to pay someone to do it."
"Berkovits immediately contacted 13 Division at Eglinton and the Allen Expressway and gave a statement to two police investigators. Berkovits's claims were later bolstered by Hosseini himself, who gave investigators the same story he'd given Berkovits. Konstan was arrested on July 22 and charged with five criminal offences, the most serious of which was counselling to commit murder."
"The case was reported by a swarm of journalists and was revealed to be as convoluted as it was ludicrous. In one televised news interview, Hosseini, while hidden in shadow like a participant in a witness protection program, claimed that he'd worked for Gerstel for years, primarily as a collector of debts. Konstan, he alleged, had offered him $50,000 to take care of Berkovits; she had been so angry at the time that he could see the veins stand out on her forehead. The report then cut to an unnamed Gerstel relative, who insisted that Hosseini was never an employee and had been paid only on one occasion to keep an eye on the competition across the street. Not to be outdone, Harold Gerstel complained to one of the papers that the allegations were false: "All I can say is it's a total frame-up," he was reported as saying. No one, meanwhile, could explain what would motivate Konstan, an elderly, low-level employee of Gerstel's, to hire a hit man."
"The most interesting fact came from the police, who, either by accident or design, released a curious detail to the press: the tensions between the owners of Harold the Jewellery Buyer and Omni Jewelcrafters began in May 2009, when Jack Berkovits hung a "Cash for Gold" sign outside his store."
—
Despite the drama, I imagine most gold buying business in Toronto continue on as if nothing much has happened. I guess when you are dealing with people that are comfortable charging 1,000% interest on loans then the next step is not so hard to make. Our advice is to steer clear of companies that make loud noises and proclamations about quick cash from seedy shops. Your intuition will guide you and hopefully help you avoid a very costly mistake when selling gold.