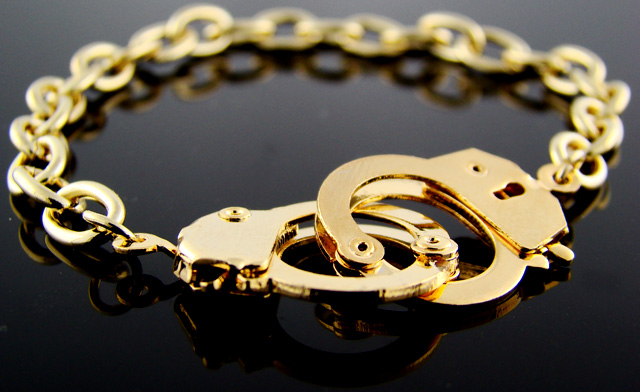 At Gold Smart we hear from people that have had gold jewellery items stolen and want to know if we've seen any similar items come through. It seems that opportunistic thieves know that the price of gold is high and one lady recently told us that she'd been burgled and they only thing they took was the gold (leaving the laptop, silver, camera, etc)! And now she was thinking to sell the gold they didn't take as it no longer felt that it was safe sitting at home in a drawer.
Gold Smart has tight processes in place to help stop the trade in stolen gold jewellery items and we work closely with the Police to ensure any suspicious items and people are reported. This has resulted in successful prosecutions of individuals that want to profit from stealing your gold jewellery.
It's common knowledge that there are pawnshops and buyers who will happily purchase stolen items on the basis that when it's melted it becomes very hard to trace. We have heard of several companies in New Zealand already being fined for such activities and in our mind this makes them complicit in the crime.
At Gold Smart we pride ourselves on following and exceeding the legal and moral obligations put on us by New Zealand law – it's just not right to knowingly profit from stolen gold jewellery. If you want to work with Gold Buyers with integrity talk to Gold Smart today.
P.S. Perhaps the gold jewellery you no longer wear would be safer as cash in the bank!