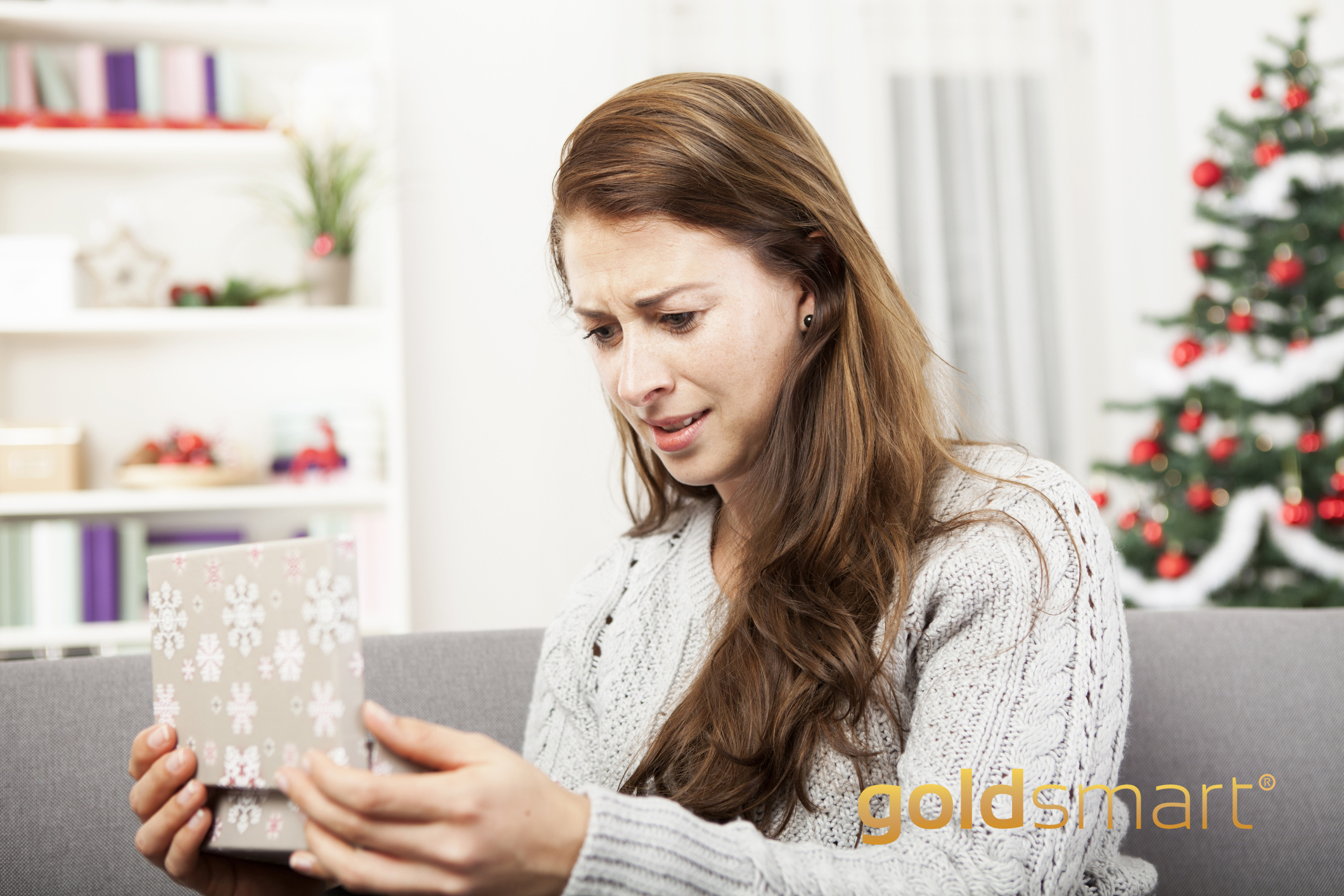 If you are like most people, you have received undesired Christmas gifts. Most people receive at least one such gift each year. There is no sense letting your undesired gifts go unused, especially if they are made of gold. Gold Smart is willing to pay cash for your undesired gold Christmas gifts. You can use this cash to buy a piece of jewellery you adore, splurge on holiday shopping or spend it on countless other things that will actually make you happy.
We are Interested in Gold of all Types
There is a good chance you will receive gold jewellery, gold coins, gold bars or another item containing gold this Christmas. If you do not receive such a gift this year, you will likely receive an undesired item with gold at some point in the future. Unfortunately, some gold items are ugly, don't fit your style or are flat-out undesired. The last thing you should do is put the gold item in storage, your jewellery box or another space and let it sit idle for years. If you are uninterested in the gold item you received for Christmas, your birthday or any other holiday or special event, reach out to us right away for an appraisal and offer.
Don't Feel bad About Selling Your Gold Gifts
You should have no shame selling gifts or any other items containing gold. After all, you did not ask for these gifts. The gift-buyer assumed you would like it and took a chance. So don't feel bad about transforming those gold Christmas gifts into cash. What matters most is your happiness. The gift-giver bought the item to make you happy. If you are happier with cash than the gift, you will have made the gift-giver happy as well. Keep in mind, there is no need to broadcast this sale to the person who bought the gold item for you. In fact, you can even return the favour by using some of the cash to buy him or her a lovely gift next Christmas.
The Cash You Need
Take a moment to think about all the things you would like to have besides gold jewellery or another gold item. Convert your gold into cash and you can use the money for whatever you have your heart set on. Perhaps you would like to buy something nice for your significant other. Maybe you would like a night out on the town, a vacation or a piece of jewellery you actually like.
Sell Your Undesired Gold Christmas Gifts at Gold Smart
We will pay cash for your gold! There is no sense letting those gold Christmas gifts collect dust when you can turn them into cash. Give us a call at 0800 465 376 to schedule an appointment so we can evaluate your gold and make an offer. You can also fill out our convenient online contact form and we will be in touch. If you prefer to reach us by email, send a message to anita@goldsmart.co.nz.