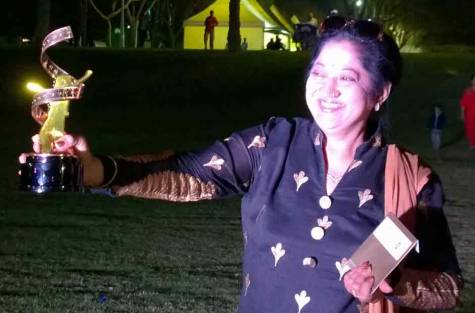 Indian expat Sharada Serigara has won a weight loss contest that rewarded a gram of gold for every kilo lost, by shedding 32kg in roughly two months.
The businesswoman, who beat more than 7,000 other contestants in the Your Child in Gold competition, said there was no secret to her feat.
"It was all about diet and exercise and the determination to get healthy," she said.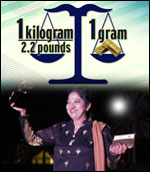 The campaign named "Your Child in Gold" offered one gram of gold for each kilos or 2.2 lbs lost. Children were eligible for two grams of gold for each kilos shed. The minimum weight to be reduced was two kilograms.
The response was immense, and more than 25,000 people residing in the UAE and belonging to 110 nations, took up the challenge. A four-month old child was the youngest participant.
The UAE resident, who weighed 96kg before the contest, won 32 grams of gold.
The contest, organised by Dubai Municipality, was held for a second year in a row.
The latest edition was titled as such to reflect the fact that this year children were allowed to participate with their parents. Families who lost the minimum two kilos required were rewarded two grams for every kilo lost by their members.
Somesh Chakrabortty, an Indian grade 10 student was the child category winner, losing 12kg in the contest. He weighed 97kg before competing.
The main winners, who lost 20kg or more, were awarded in a closing ceremony in Dubai's Zabeel Park on Sunday night.
There was also a raffle draw for 150 grams of gold.
Dubai Municipality Director-General Hussain Lootah said he was pleasantly surprised at the huge turnout of participants, saying they were healthier regardless of how much or how little gold they won in the health initiative.
A total of around 40kg was awarded to contestants who collectively lost around 40 tonnes of weight.
Original Source: gulfnews.com