New Zealand Gold Merchants Limited – under the website "22karat dot co dot nz" have been found copying content from our website. NZ Gold Merchants which is based at 49 Angle Street, Onehunga, Auckland, have taken text from our website and used it on their own site.
See the below image for an example taken from their website showing copyrighted text used "Gold Merchants" on their website: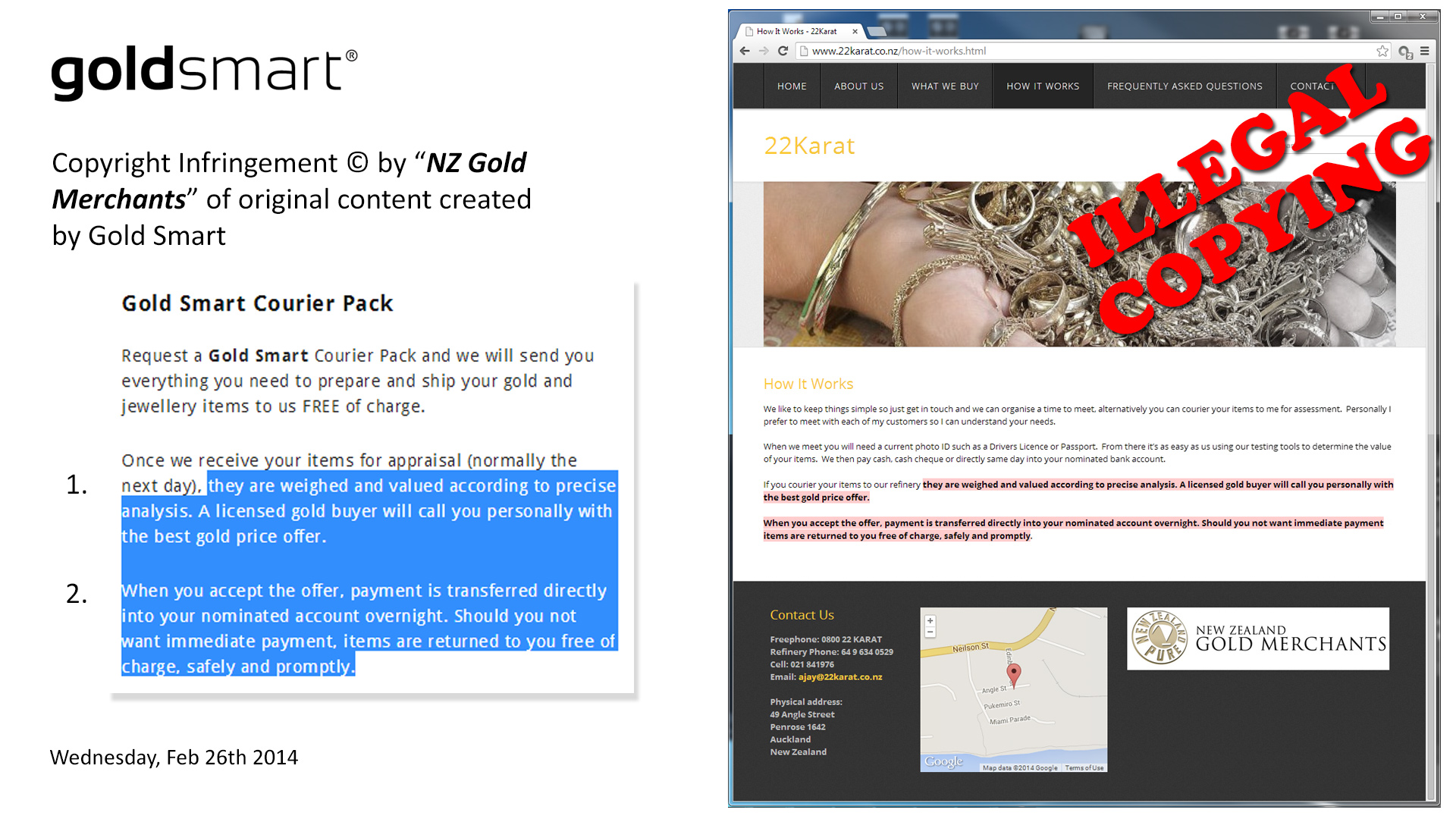 The content was taken from our website and posted under "www.22karat.co.nz", which shows their logo and the contact name as "Ajay Vasram". The current owner of the domain (as shown as below) and the registrant contact is "Richard Coleman", Managing Director of NZ Gold Merchants.

On their site it lists a company, "22 Karat Limited" – when searching the NZ Companies Register there is currently no such company registered.
It's disappointing when gold buying competitors decide to copy our original content and it has been mentioned before on our blog, yet this another blatant infringement of our copyright from a New Zealand gold buying company.
Copyright infringement is a serious issue and one we consider dishonest and unethical. We wrote to "Gold Merchants" to make them aware of our ownership of this content, and the appropriate responses expected. Below is the response we received from them: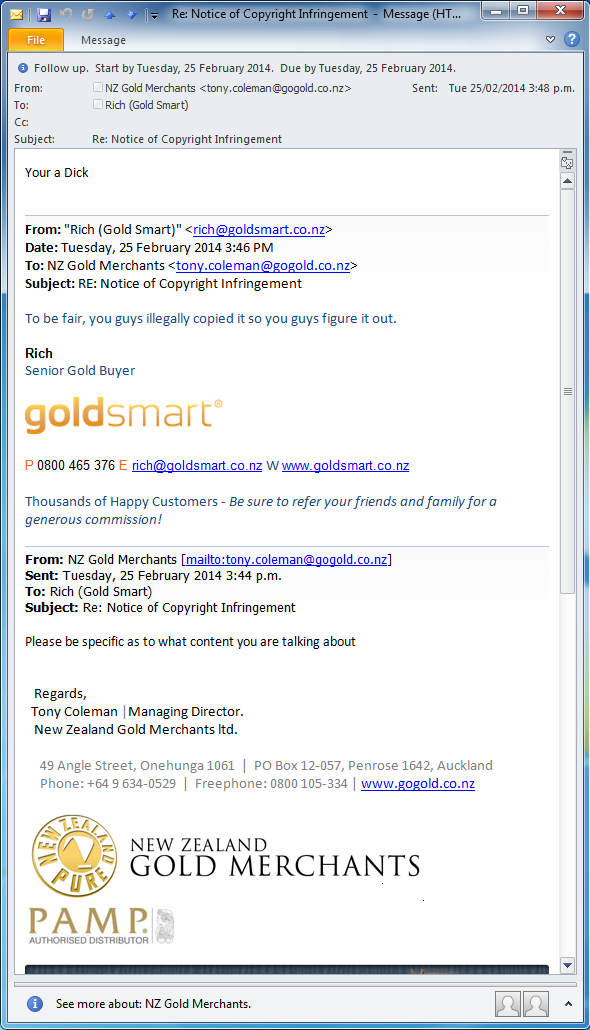 It's quite surprising that Mr Coleman, well-known in the gold industry would resort to name calling. At some point, they decided that it was easier to copy our original content and ideas than to create their own.
We have suggested all copied content be removed immediately and will keep you informed as to NZ Gold Merchant's response to our notice to cease and desist from infringing on our copyright.
Choose a team with a strong reputation
Make the smart decision when looking to sell your gold and work with the team at Gold Smart. A family owned and operated company with years of experience in the gold market, we have the knowledge you need to make the right decision. With a friendly, no-pressure approach to the sales process, ensuring you're comfortable, relaxed and confident that you're making the right decision is our highest priority.
Start a discussion with our team today and find out how we can support you. Call us on 0800 465 376 to make an appointment, or send us your questions through our contact form or via email at anita@goldsmart.co.nz and we'll get back to you as soon as possible.