To say Epsom gold owners are in a good position would be a dramatic understatement. Gold Smart is ready and willing to pay top dollar for gold in Epsom. If you live in or around this area, we encourage you to schedule an appointment for a review of your gold items. You just might walk out of our building with a bundle of cash in your pocket and a smile on your face.
The Epsom Gold Buyers You Can Trust
Gold Smart treats customers like family. This approach to the general public is a reflection of the fact that our business is family-owned. You can bring your gold to Gold Smart and have no doubt you will receive a fair offer. This means we are more than merely licensed gold buyers looking to make a profit. We are also quite proud to be a part of the community. We strive to make money while satisfying customers and improving the local economy. Gold Smart's aim is to please our customers to the point that they return for additional business across posterity.
Cash or Gold? The Choice is Yours
Take a moment to think about how nice it will be to have a wad of cash in your pocket and all day to spend it. This hypothetical scenario can happen if you bring your gold to our office for analysis. After all, your gold is likely not doing much for your or your family at the moment. It likely remains in the jewellery box, basement, closet or attic until a special event rolls around. Yet some gold items have gone out of style and do not serve any purpose at all. If your gold is taking up space, there is no sense in letting it simply stay there when it can be turned into money.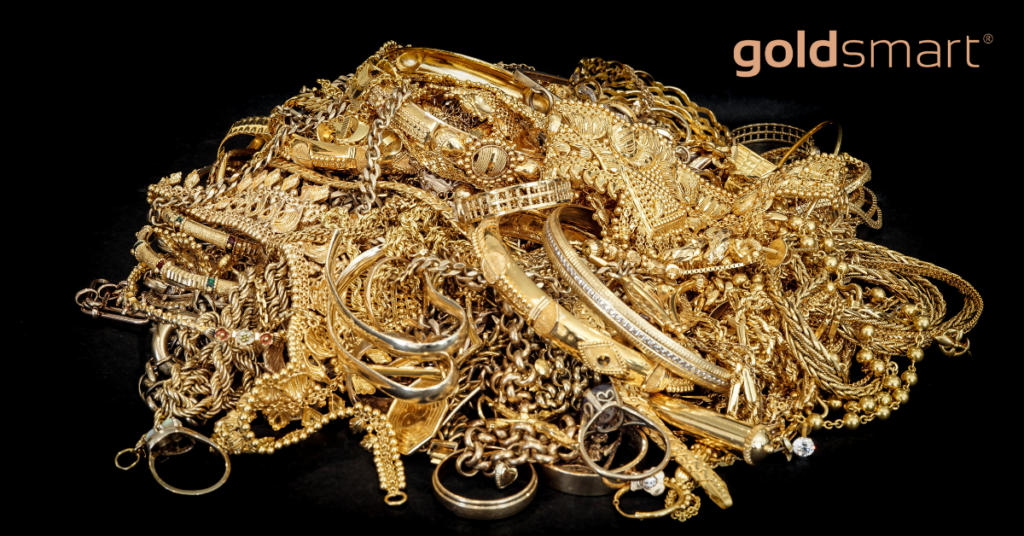 High Prices for Gold of all Types
Ask those who have sold their gold and other precious metals to our team about the price they received, and you will find it is quite competitive. We are especially proud of our reputation as Epsom's fairest appraiser. In fact, we even go as far as matching offers from other reputable precious metals buyers. All you have to do is let us know you will be dropping on in with your gold items and we will prepare for the appraisal. So, don't immediately accept a competitor's offer. Our Epsom gold buyers' offer will almost certainly beat those of other precious metals merchants.
It is Time to Turn Your Gold into Cash
Gold of any age or condition is worth good money. It could be an outdated necklace, a broken bracelet, coins, bullion or nearly anything else. As long as it has gold, we are interested in it. Reach out to us today to coordinate a meeting for an appraisal. We will review your gold item(s) provide a fair offer and hopefully send you on your way with plenty of money. You can reach us by dialling 0800 465 376.