For any gold and jewellery that you wish to sell, talk to Gold Smart – the smart choice for selling. We will buy your gold jewellery (yellow gold, white gold, rose gold, etc), old gold, unwanted gold, scrap gold, broken gold, gold bullion, gold coins, platinum, silver and more!
Make an appointment
Gold Smart are a proudly kiwi, family owned company based in central Auckland. Our team of dedicated, fully licensed gold buyers harness their expertise to offer you exceptional prices for gold, silver, platinum, and other precious metals.
We strive to help our customers to quickly and easily free up funds for whatever they need. There is no reason to leave broken, unwanted jewellery or old silverware cluttering up your home when you could have cash to put towards a new purchase, buy a new car, or a take much-needed holiday.
As Gold Smart's services are very popular, we ask that you make an appointment for a free appraisal. Evening and weekend appointments can also be requested for your convenience.
Simply visit the Gold Smart Contact Page to call, email, or chat live with us online.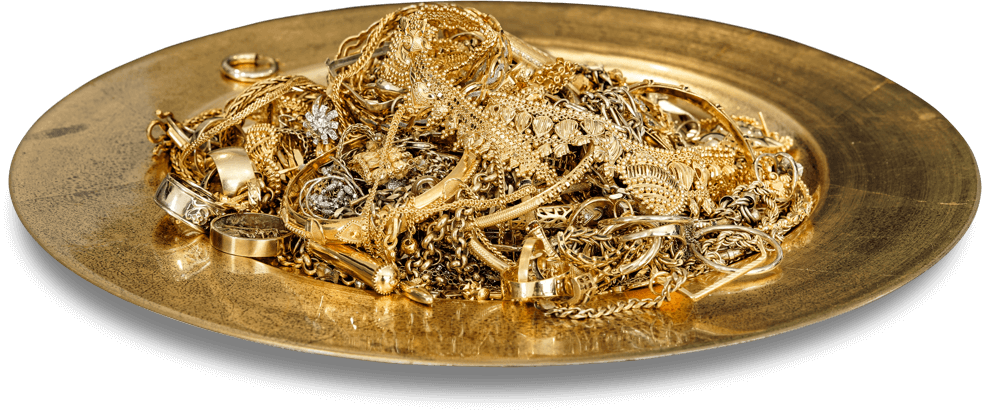 Sell your Gold for Exceptional Prices
Our clients praise us for offering higher prices for their old jewellery, silverware, bullion bars, precious metal coins, and other objects that contain precious metals. We are committed to our reputation as fair and friendly appraisers.
** Price indication ONLY subject to quantity, condition, market prices and exchange rates
The Gold Smart Difference
Given this may be your first time selling gold, we understand your concerns. As gold buyers in business for over 10 years we have refined an easy, safe and discreet process for you to sell gold. Gold Smart® has helped thousands of customers to unlock cash from their unwanted jewellery items. Wherever you may be in New Zealand, please get in touch with our friendly team today to find out how to get the best prices for your gold and silver items.
Read more
10 Years in Business
Most 5-Star Reviews
Secure Central Location
Exceptional Prices
Advanced XRF Testing