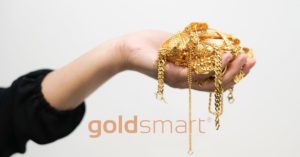 If anyone in your family has passed away, you and your loved ones will be tasked with deciding whether to sell or keep the valuables from your relative's estate. Gold jewellery and other gold items have considerable value even if they are decades or centuries old. There is no reason to keep these items around any longer when you can sell them for cash in as little as a day's time. Selling estate jewellery is easier than most think. Gold Smart is here to turn that old, dusty gold jewellery into cash that will make your life easier for years to come.
Sell Estate Gold to Gold Smart as Opposed to an Auction House
Sell gold estate jewellery to Gold Smart and you won't have to go to the trouble of attempting to sell these valuables at an auction. It is an awful hassle to sell gold jewellery and other estate gold items at auction houses. In many cases, customers are not allowed to sell gold items at auctions as reserves are typically the gold value to start with. Auction houses claim they can provide the highest prices for gold jewellery from estates, other gold items, and other pieces of value.
The truth of the matter is most of those who bid at auctions are not willing to pay a penny more than the gold value of the item in question. In some cases, gold jewellery from estates does not receive a single bid. This is the nightmare scenario Gold Smart will help you avoid.
Though auction houses certainly serve a purpose for some relatives of decedents, an auction transaction that proves mutually beneficial to the seller and buyer is becoming increasingly rare. If you have an extremely unique item, a highly valuable antique, or other rare pieces, it might make sense to bring it to the auction. However, those who understand the dynamics of the precious metals market, estate sales, and auctions are adamant the best option is to make a beeline to a trusted precious metals dealer such as Gold Smart.
Gold Smart Simplifies Estate Jewellery Sales
Gold Smart takes an alternative approach to buying gold from estates. Do business with our precious metals experts and you won't have to deal with the many challenges of selling at auctions. Gold Smart purchases gold according to its gold content. There is no need to research local auctions, obtain assistance in selling estate gold, and invest an abundance of time hoping someone makes a reasonable offer. We make gold selling quick and easy, so you can move on with life.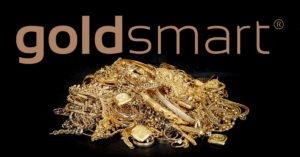 Fair Prices for Estate Gold
Gold Smart refuses to turn customers away simply because their estate gold is outdated, faded, marred or damaged in any other way. We are interested in buying any type of item you have as long as it contains gold. There is no shame in not knowing the full value of your gold items. You may have been inundated with an abundance of gold pieces following your relative's passing. Perhaps you have not owned gold jewellery, coins, bullion, or other precious metals in the past.
Gold Smart's precious metals aficionados are here to assess all of your gold pieces, determine their true value, and make a fair offer. We are New Zealand's most reputable gold buyer for good reason: we let the customer make decisions without applying sales pressure. You will feel completely comfortable in our presence from the moment you contact us to schedule an appointment to the moment you walk out of our doors with a pocketful of money.
Gold Smart is Ready to buy Your Estate Gold Jewellery
Contact Gold Smart before attempting to sell the gold items from your relative's estate. Give us a call at 0800 465 376 to schedule an appraisal of your gold jewellery and other gold pieces. Whether you have a couple of pieces from the estate in question or dozens, our team is here to perform an honest assessment and send you home with a wad of cash.
You can even reach out to us online by filling out our convenient contact form or clicking "Live chat now" in the upper right corner of our contact page.