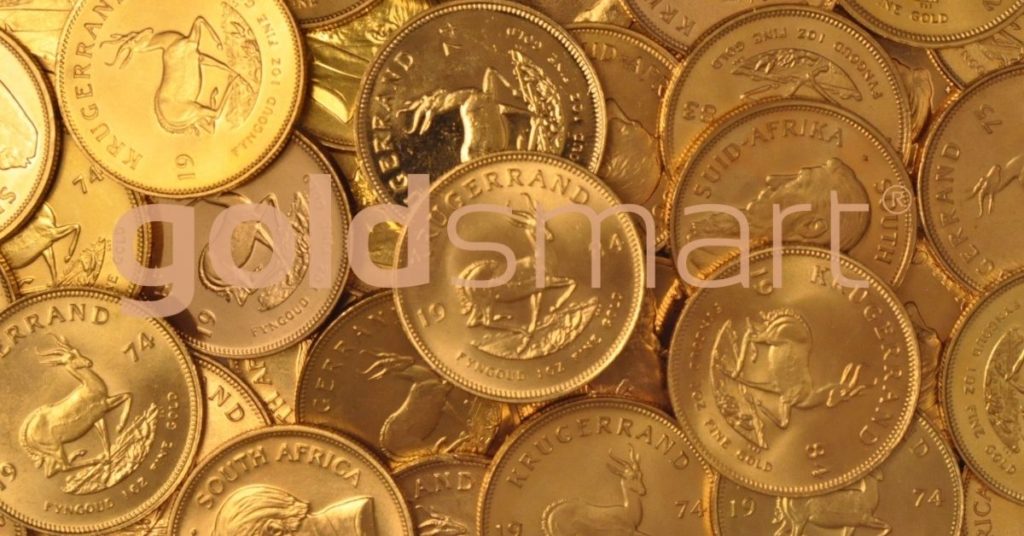 With the economy in the United States, Europe, and, for that matter, most 1st world countries struggling, many consumers are looking to gold as a secure way to invest some of their money. Gold has a unique and solid history of excellent returns, is nonperishable, and can be used in practically any country around the globe.
Investing in gold usually means purchasing either gold bars or gold coins and one of the most popular and prolific gold coins is the Krugerrand.
The Krugerrand is the only gold coin that is minted in South Africa and is actually one of the most successful gold bullion coins ever produced. In December of 1974, they first started being imported into the United States (after the right to own and buy them was granted by the US government). Since that time the American Congress has actually put new and different prohibitions in place due to the problems with apartheid in the country although, with an estimated 22 million of them already in the country, an active market continues to grow there. Currently, the United States is the most active Krugerrand market.
Here in New Zealand, as in the US, millions of people purchased Krugerrands as a hedge against inflation and, just as in the US, they are extremely popular and prolific here. Indeed they remain one of our country's favorite gold coins for investing bargains. If you're keen on buying or selling these prolific and valuable coins, there are a few things that you need to know.
Gold Krugerrands come in 4 different sizes
Unlike many other gold coins, the Krugerrand comes in 4 different sizes including 1 ounce, ½ ounce, ¼ ounce, and lastly 1/10th  ounce. Interestingly, all four of these coins carry the same exact design on their face and back but the 1 ounce is far and away the most popular. Unlike some other gold coins that have smaller denominations, the smaller Krugerrand coins are usually valued significantly lower than their 1-ounce counterparts. It should be noted that in South Africa Krugerrands are legal tender coins that are still used there on a daily basis for all types of purchases.
Today there is an active Krugerrand market not only here in New Zealand but in many other countries and literally, thousands of them change hands on a daily basis. It should be noted that the specific date of minting has very little relevance on the value of any Krugerrand coin and that, when seeking to buy them, a seller's claim that their coins are more valuable due to the mint date should be ignored and that seller possibly avoided.
You can certainly sell your Krugerrand coins in any market that you wish but, due to their excessive weight, shipping and handling can be quite expensive. It's, therefore, best that if you are looking to sell them in New Zealand you find a New Zealand buyer.
Where can you find the best buying price for Gold Krugerrands?
Why, here on the Gold Smart Website, of course! Simply put, we pay the highest rates in New Zealand for your Krugerrand coins, hands down. If you're keen on checking this fact, simply Google our name and you'll find a multitude of testimonials all over the Internet saying exactly that.
Not only do we have the best prices but also the knowledge and information that you need to make a smart and educated selling decision. To that end, if you have any questions or would like advice about selling your gold Krugerrand coins please drop us a note and we'll get back to you with info and answers ASAP.