Want to Sell Gold Nuggets?
Do you have gold nuggets that you no longer desire? Perhaps you need cash for home improvements, a new vehicle or a vacation. The solution is to sell gold nuggets to Gold Smart. You will receive a fair price and the transaction will be performed in a timely and professional manner. Selling gold nuggets can be a bit of a nerve-wracking process to those who have not sold precious metals in the past. There is absolutely nothing to fear. Let's take a look at gold with a specific focus on gold nuggets and Gold Smart's exemplary business practices.
The Basics of Gold Nuggets
Gold nuggets form naturally in various parts of the planet. Officially referred to as pieces of "native gold", gold nuggets are obtained through placer mining. Yet they are also located amidst residual deposits in areas where gold-bearing lodes and/or veins have endured Mother Nature's wrath. Some gold nuggets are even found within the tailings piles created by mining operations in the past. Gold nuggets are actually fragments that are weathered from lodes. Some show abrasive polishing due to exposure to streams while other nuggets feature quartz.
An Australian study performed in 2007 explored the nuances of the crystals within gold nuggets. The findings show that gold nuggets were actually formed at an extremely high temperature far below the depths of the planet's surface. These nuggets are retrieved through mining operations that involve strenuous tunneling. Miners rely on heavy-duty machines known as "stamper batteries" to crush the rocks. The gold is then separated out with chemical cyanide. Alluvial gold is obtained from rocks that are worn down with gravel and sand across thousands of years. This gold is actually located within the gravel of river beds. Machines are often used to dig up this gold. Alternatively, the gold can be dredged, sluiced, or sifted out by hand with a pan.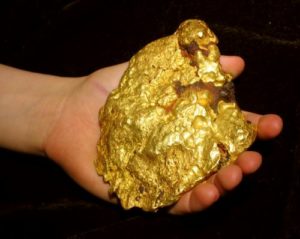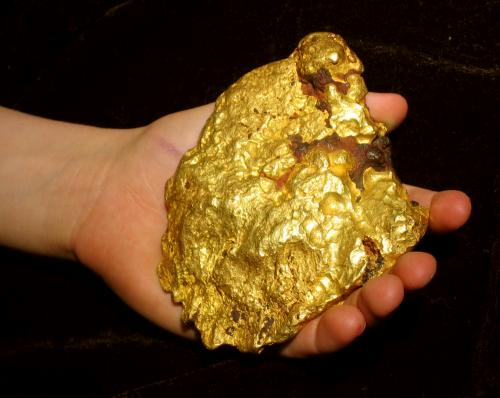 Gold Nugget Composition
In terms of composition, gold nuggets typically have between 83 percent and 92 percent purity. This equates to 20.5K and 22K purity. Gold nuggets from Australia tend to be 23K or higher while those from Alaska are toward the lower end of the purity spectrum. One can assess purity based on the nugget's colour – those that have a deep and rich yellow/orange hue tend to have significantly higher amounts of gold. Prospective gold sellers and buyers should also be aware of nuggets' "fineness". As an example, "850 fine" refers to the nugget having 850 "parts" for each thousand in gold.
The largest gold nugget discovered on planet Earth was found in central Alaska's Kuskokwim Mountains. It weighed 77 grams and measured 6.6 by 2.0 by 1.1 cm. Yet there are claims made in literary pieces that two extraordinarily large nuggets were discovered in 1869 by Richard Oates and John Deason. Known as "The Welcome Stranger" and "The Canaa Nugget", these nuggets are allegedly quite massive. The Welcome Stranger was located at Moliagul, Victoria in Australia. It reportedly weighed in excess of 2,520 troy ounces. This equates to 173 pounds or 78 kg.
Why Is There Such a Demand for Gold?
The average person likely assumes that gold is valued for its aesthetics. Though this precious metal looks quite stunning when used in earrings, bracelets, necklaces, and other jewellery, it also has practical uses. Gold is used for a myriad of purposes, from coating space shuttles to oral health solutions.
A Brief History of New Zealand Gold
The first recorded instance of a gold discovery in New Zealand dates all the way back to 1852. A Tasmanian known as Charles Ring found gold at Driving Creek, an area just outside of the town of Coromandel. More gold discoveries were made around Marlborough and Golden Bay in the following years. Some of these discoveries led to massive gold rushes while others amounted to little. Otago is especially well known for its gold rushes. Otago's initial gold rush occurred in 1861 in the aftermath of Gabriel Read's gold discovery. The area where she found gold was later named Gabriel's Gully.
This gold hotbed attracted thousands of gold-seekers, including gold diggers from China. A number of other gold rushes have occurred in the meantime. These include the famous West Coast Gold rush of 1865 and the enormous haul on the Coromandel Peninsula. This find occurred near Thames back in 1867. The gold was contained within uber-hard rocks. It became too expensive to mine, forcing corporations to extract the gold rather than individuals.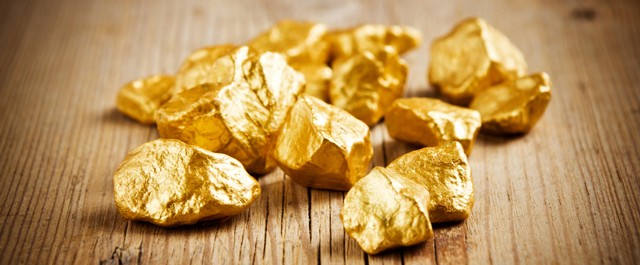 Gold Mining Today
New Zealanders who have a firm grasp on the country's history will testify that gold played a major part in building the country's economy into what it is today. The presence of gold attracted all sorts of activity including large numbers of people, investors, and general business happenings. Gold mining actually decreased in the middle of the 20th century as the precious metal's price was fixed.
However, by the time the 1980s rolled around, the price was permitted to float. As a result, the gold market bounced back. Today, gold generates millions of dollars for New Zealand each year. Contemporary technology allows gold miners to dig just about anywhere for the precious metal. Massive New Zealand gold mines are currently operating in Otago's Macraes Flat and the Coromandel Peninsula's Waihi.
The Right Choice for Your Needs
Gold Smart is in the market for nuggets. If you own or someone you know is interested in selling broken gold or gold nuggets, Gold Smart should be your first stop. We will provide an honest valuation process according to weight, carat, spot price, etc. Ask around and you will find that Gold Smart really is the best place to sell. Contact us today for a quote and/or more information.