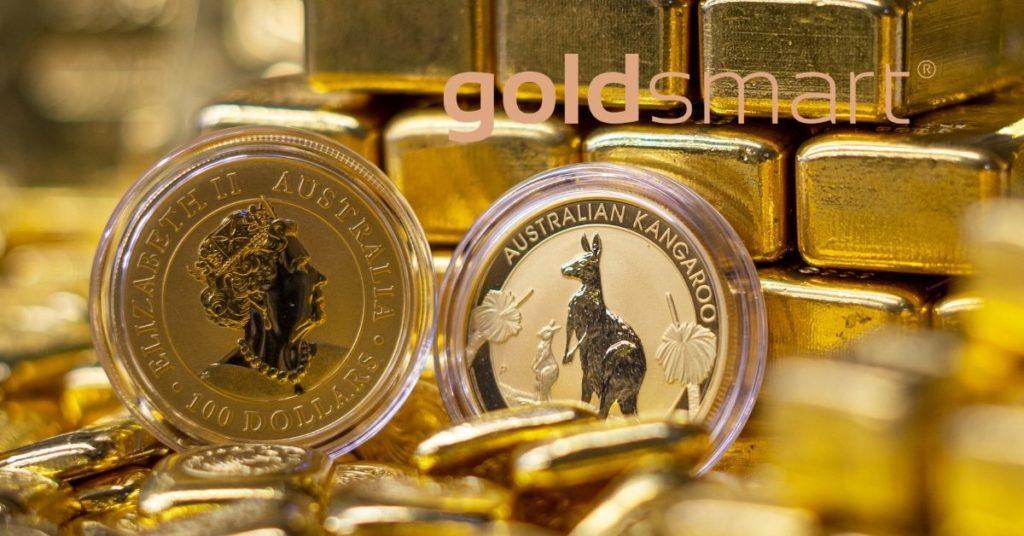 If you have Perth Mint Bullion in the form of bars or coins and are considering selling, your first choice of buyers should be Gold Smart. We are interested in Perth Mint pieces as well as gold, silver, and platinum pieces of just about every other variety. We have extremely fair prices, legions of satisfied customers, and the best customer service in all of New Zealand.
Maximum Return for Your Bullion
You deserve good money for your Perth Mint Bullion. All Perth Mint creations are of the highest quality. Look no further than Gold Smart for the best possible deal. We are the top choice amongst New Zealand gold sellers and buyers for good reason. Ask around and you will find that our customers receive solid offers for their gold. We are a family-owned business with minimal overhead. This empowers us to provide fantastic offers for Perth Mint gold. We don't have any service charges, processing fees, or sales commissions that bring down the offer for your gold.
Bring your unwanted gold to our store and you will be pleasantly surprised by the amount of money we are willing to offer. If you manage to find a superior rate from a legitimate gold buyer, we will endeavour to match or better the offer as long as it does not extend beyond the current price of gold. All you have to do is provide us with the competitor's offer in writing with a detailed description of the gold items you would like to sell. The description should include the purity tested and the exact weight in grams.
Straight Shooters With a Focus on the Customer Experience
Our gold buying team tries to consider what it is like to be a seller who wants to fetch good money for unwanted gold. We are completely honest and transparent about all transactions. Do business with Gold Smart and you won't have to worry about hidden costs or any sort of manipulation that countless other precious metals merchants use to make money off of uneducated sellers.
You deserve an honest merchant who is looking to establish a long-term relationship. We are that merchant. Our gold buyers will tell you exactly why we value your Perth Mint Bullion at a specific figure and we will never talk down to you. If you have any questions about precious metals or the buying/selling process, do not hesitate to ask. Our team is more than willing to share in-depth knowledge about the industry with anyone who walks through our doors, calls us on the phone, or contacts us by e-mail.
A Comfortable Experience to Sell Perth Mint Gold
Our employees treat customers as if they are a part of our family. We provide a relaxed and informative buying/selling atmosphere that everyone can feel comfortable in. Bring in your Perth Mint Bullion or other precious metals, enjoy a friendly discussion with our staff and you will feel right at home. We keep all communication confidential. Our team is trained to safeguard customer personal information so you don't have to worry about any of your contact information or transactions being publicized/stolen. This is the gold-selling experience of your dreams.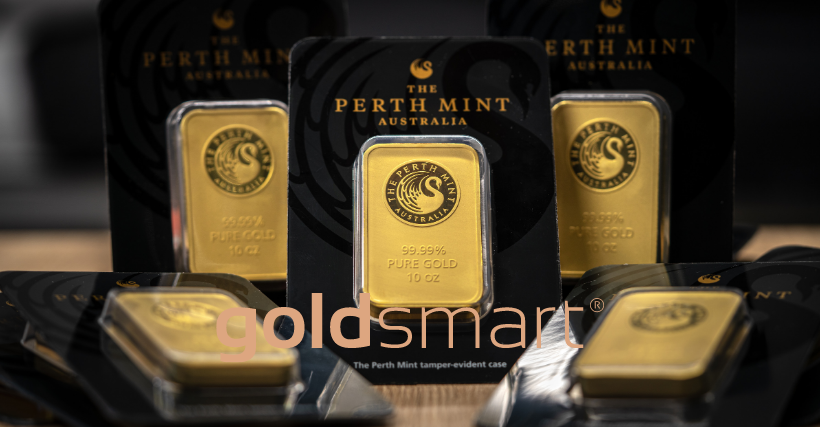 Flexible Options to Sell Perth Mint Bullion
Those who have Perth Mint Bullion or other gold can sell to Gold Smart in one of four ways. You can drop on in for an enjoyable in-person visit where we evaluate your items and provide a fair quote. Or, make use of our Gold Smart courier pack. We even have a VIP pick-up option at your specific home or work location. It is also possible to send your gold items with the tracked method of your preference.
A Sterling Reputation
We pride ourselves on serving all customers with a friendly attitude, respect, and fairness. Take a look at the Gold Smart reviews posted to the web and you will find overwhelmingly positive feedback. Ask customers about their experience with our business and you will undoubtedly hear all about our great prices in New Zealand and how we treat customers like family.
We are much more than licensed gold buyers. We are also a pillar of the community. Our mission is to please customers, keep our doors open, and establish long-lasting relationships that lead to additional business down the road. Contact us today to learn more about our interest in your Perth Mint Bullion, gold jewellery, gold coins, silver, and platinum.