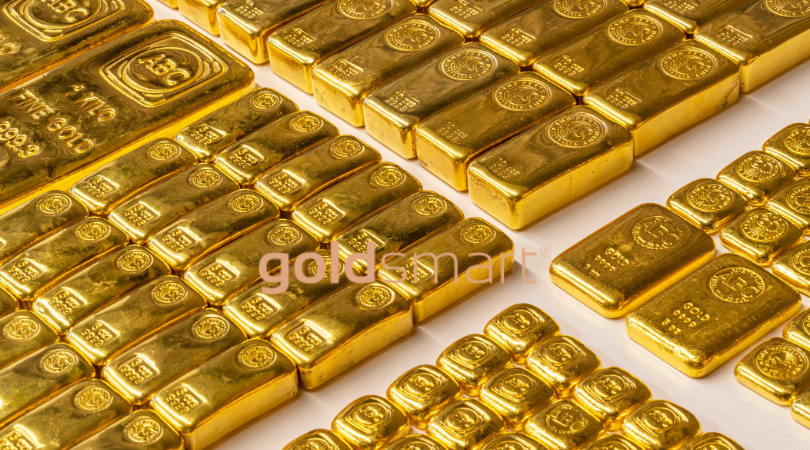 Are you considering selling gold in New Zealand? Perhaps you know someone who has gold bars or gold coins and would like to turn these items into money in a day's time. Anyone looking for a trusted merchant to sell gold coins or sell gold bars in Auckland has found the right place in Gold Smart. We are interested in gold coins and gold bars of every variety.
We Will Bid on Gold in Every Condition
Give us a chance to look at your gold and we will assess its value, provide a quote, and give you the chance to walk out with a wad of cash. You can consider our offer, come back in the future, or bring in another piece or a full collection for analysis. We are the flexible gold buyers Auckland team you have been looking for.
It does not matter if your gold is in terrible condition or excellent shape. We are interested in your gold coins and gold bars regardless of their condition. So, don't worry about those scrapes, blemishes, scuffs, and other imperfections. There is a good chance we will make a bid on your gold and you will walk out with the money you need.

Turn Gold into Cash Without Delay
Our team is here to assess your gold, make an informed offer, and help you leave with the most money possible. This is the quickest and best way to turn old and unused gold into cold hard cash. So, bring your gold bars and gold coins on in for an evaluation and walk on out with your pockets full of money that you can use for new investments, a night out on the town, a vacation, or anything else you have your heart set on.
Examples of What We Buy
When it comes to gold bars and gold coins, we are interested in paying cash for just about every variety. Bring on in your South African Krugerrands, Perth Mint Gold Kangaroos, Chinese Gold Pandas, Gold Kiwi Bullion Coins, Mexican Peso Gold Bullion, and coins of all other varieties. As long as they are gold, we are interested in buying them. We want your cash bars, gold minted bars, and bars of all other gold varieties. Schedule an appointment, bring them to Gold Smart for a quote and you can walk out with pockets full of cash.

Have Gold to Sell? Contact Gold Smart Today
If you have gold coins, gold bars, or gold of any other variety and are considering selling, we are the Auckland buyers you have been looking for. Contact us to schedule an appointment so we can prepare for your arrival and gold assessment. Let us take a look at your gold coins, gold bars, and other varieties of gold.
We will provide a quote and you can be on your way with a nice wad of cash. Contact us today to learn more. You can call us by dialing 0800 465 376. You can also reach us by email at anita@goldsmart.co.nz or, use our website's free Live Chat support feature to learn more.