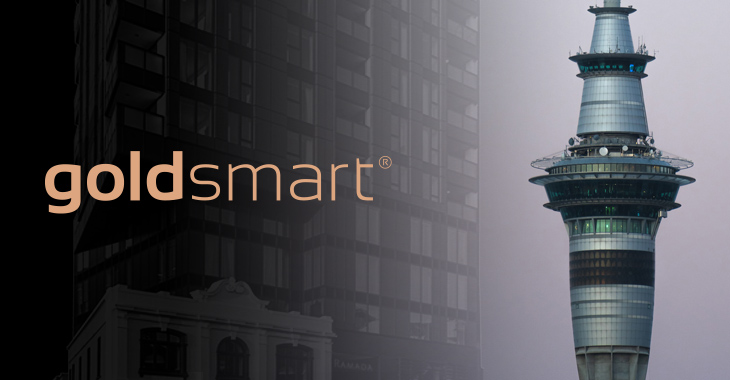 There is no shortage of people, outfits, and business available in Auckland to sell gold to, whether it be coins, jewellery, or bullion bars. However, that doesn't mean the first outfit that comes along is a reputable operation or one that provides a fair price for your precious metals. The fact is, the New Zealand gold market is fairly easy for any kind of person to get a start in.
As long as one has the ability to come in with capital, they can pretty much set up shop with a gold buyer's license (with some simple background checks), incorporate a business, set up a website, and be operating in a week or so. And some traders don't even go that far, acting as private buyers and avoiding the legal requirements of the Government and restrictions altogether. So, for an average Kiwi looking to convert some old family jewellery or coins into a proper cash value, finding a buyer is not hard. Finding a reputable buyer is another story though.
What is probably one of the safer approaches if one has no idea where to start is to work with a gold buyer business that has been around for a while. That means an operation that has had legitimate time as a business with the reviews to back it up, and at least ten years in the trade. However, you may not have the time to look up a business' history. So, then you will need to rely on some other tools for your protection.
1. Understand the differences in carat value
The higher the carat value, the higher the purity of the gold. A 9-carat (375) gold ring won't have near as much value as a 24-carat (999) ring of the same weight and size. Essentially, each carat is worth 4.17% gold of the total metal involved. Ideally, the most valuable gold is 99.99% purity, but most jewellery will be less because pure gold is far too soft to last long as a wearable item. If you have gold coins that are government-issued, you're in luck because these literally have the gold value and quality stamped on them.
2. Know the quality of your gold
Be careful when mixing your gold. Don't get confused selling higher carat gold with lower quality. This can end up short-changing you as the buyer might mix higher purity gold with lower purity, and pay you the rate for the lower purity – meaning you get ripped-off on the actual value of gold jewellery you are selling.
3. Find the latest market spot value of gold online
Do some research. Have a good idea of what your gold value is probably going to be before you sell it. A number of sites exist online that can give you the immediate market spot value of gold per ounce. Click here to the Gold Smart® Gold Price Calculator.
4. Don't be quick to sell
If you clearly have designer jewellery with gemstones, don't be so quick to sell it to a bulk buyer. They will only give you a melt price, and your designer piece may be worth more through an auction house process.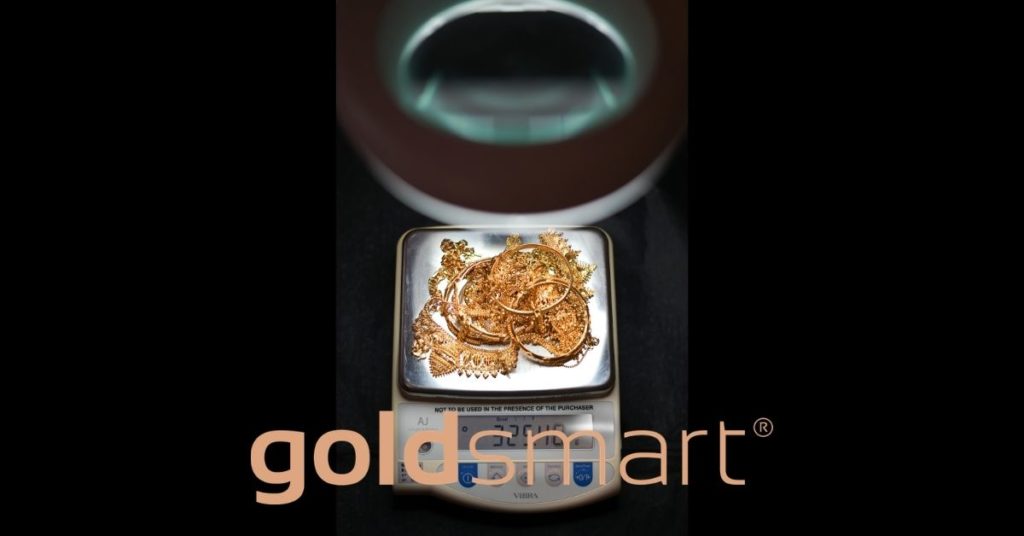 5. Check if the buyer has the latest gold-testing equipment
Fifth, accept that buyers working with non-government issued gold will want to test it first via a scratch or acid test. This will cause some minor damage to the gold, so if you're not sure you want to sell the item and the damage may cause angst, then don't start in the first place. Gold Smart uses the latest in scientific gold-testing equipment called XRF analysis testing – our equipment uses X-ray fluorescence (XRF) analyzers to provide fast, non-destructive elemental analysis.
6. Shop around and compare buyers
Finally, always remember every buyer is looking to make some money, so they need to make a profit on your purchase. You are not going to get the inflated retail jewellery price as a result. However, you don't need to give away your gold either. If you don't think you are getting a fair value, shop around and compare buyers. No one can force you to work with just them as a single buyer. And make sure to have your government-issued ID on hand. Gold buyers are required by law to verify your ID for their records.
Once you're done with the sale if you choose a buyer in the Auckland central business district, you're only 200 meters away from SkyCity Casino and Sky Tower. Come on over, relax, grab a cold drink, and a bit to eat. You've done the hard work, so now it's time to kick back a bit and enjoy yourself with a hard-earned reward and some personal time in town.