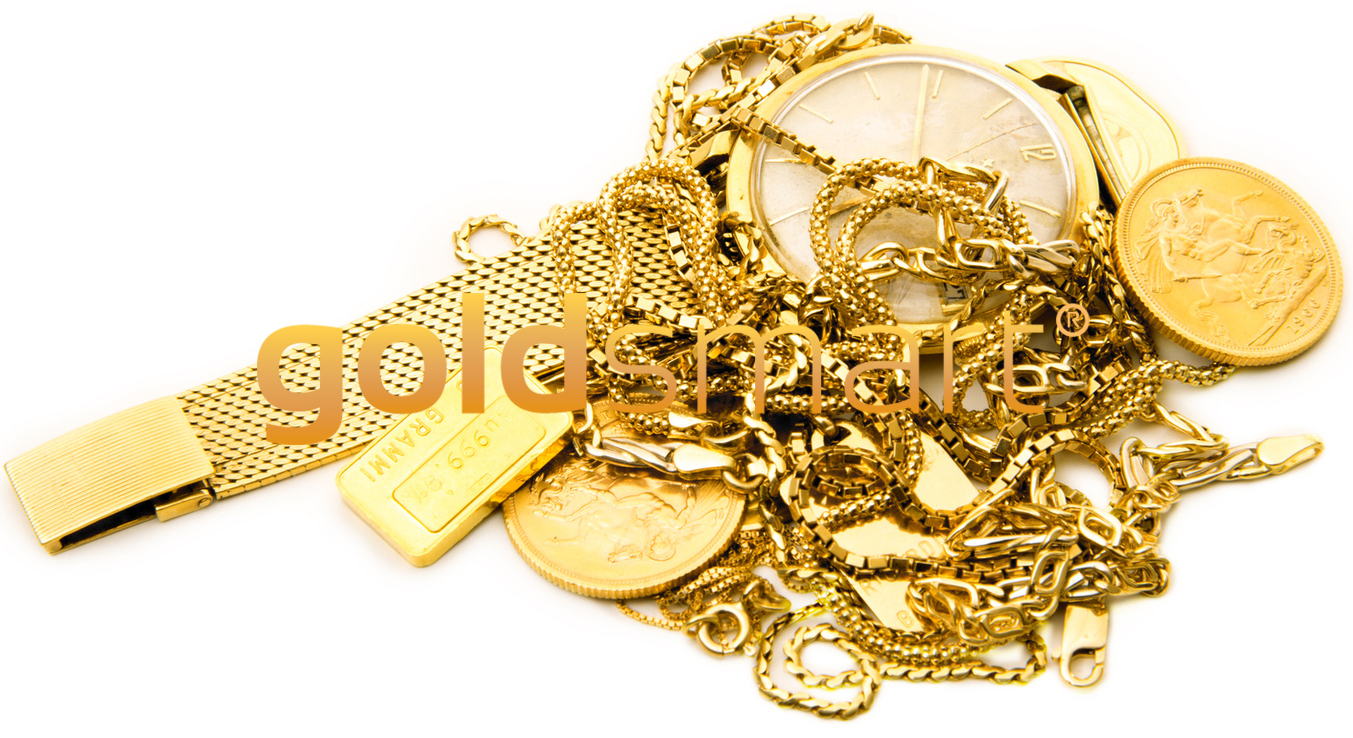 Selling gold in Christchurch does not represent an impossible task, but if a seller wants to make sure he or she receives full value and worth of gold asset, there are a lot of minefields and traps one can fall into without being aware of the risks. Just picking the first gold buyer listed in the phone book, online search or word of mouth can be literally anyone. That comes with a no background check, no established business license, no idea whether the person is trustworthy or not, and no idea if the meeting or situation is just a setup to take advantage of someone expectedly carrying highly portable gold. Too often this kind of unofficial type selling ends with a bad story or at least a poor pricing for the private seller. Fortunately, there are other options available.
Word to the Wise in General
With any gold buyer the first rule of thumb is to get as much information as possible about the player in Christchurch or anywhere else. With the explosion of Internet options, not only has the demand for gold increased dramatically, the ways to sell have done so as well. And that has brought on a rash of unscrupulous characters as well. Some of the worst environments include online classified forums like Craiglist as well as auction sites like eBay. These have become fertile ground for buyers who have no intention of paying full value for sellable gold.
With a physical address buyer, reference checks and business legitimacy verifications are both possible and advisable. The highest risk players will be hotel buyers who basically swing into Christchurch, plaster adverts all over about buying scrap gold and old jewellery for a few days only, operate out of a hotel room or hotel meeting room, and then disappear without a trace or contact. The second level, which are very common, tend to be payday loan shops and pawn shops. These too will buy gold, but they have no interest in paying anything close to market value or fair resale pricing. Finally, there are the established gold buyer businesses. These have been in operation for a while, they have a well-established venue and business, licensing specific to gold and jewellery buying and selling, and they have a strong reputation locally in Christchurch or elsewhere for reputable business.
The same rules and categories apply online as many of the above players have online channels as well. And for those in Christchurch, that has a double-edged effect. On the one hand, it opens up more possibilities for price comparisons and competition with digital window-shopping. On the other hand, the ability to meet in person and verify an operation as fully legitimate online decreases versus the physical store and placement.
References are available in a number of avenues and forums. For physical sellers, check with the local Chamber of Commerce in Christchurch as well as with the local police department. Both will be very helpful as they want to see bona fide legitimate businesses thrive and problem players disappear or not exist in the first place. Online, the prior resources can help if they track local online gold buyers but a private seller is more likely to find relevant information through forums, complaint sites, reputation statistics for online buying platforms, and the amount of business activity successfully performed by the online buyer if such is available. For example, selling to someone on eBay, one can easily reference their reputation score. Working with someone who has less than 500 transactions with a positive score percentage of close to 99 percent is very likely a recipe for problems. Amazon uses a similar rating system for its businesses. They are not perfect but used in combination with other resources can go far in eliminating problems.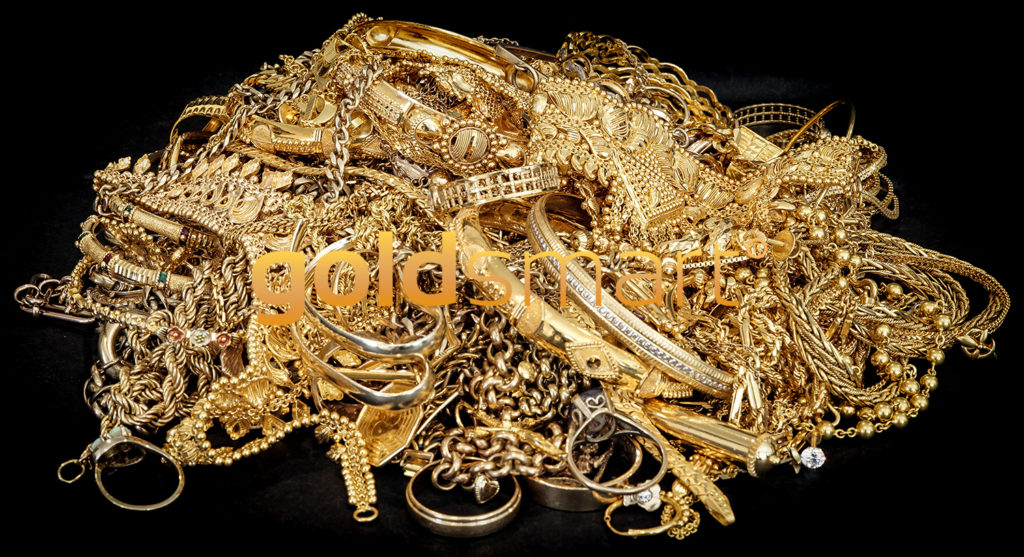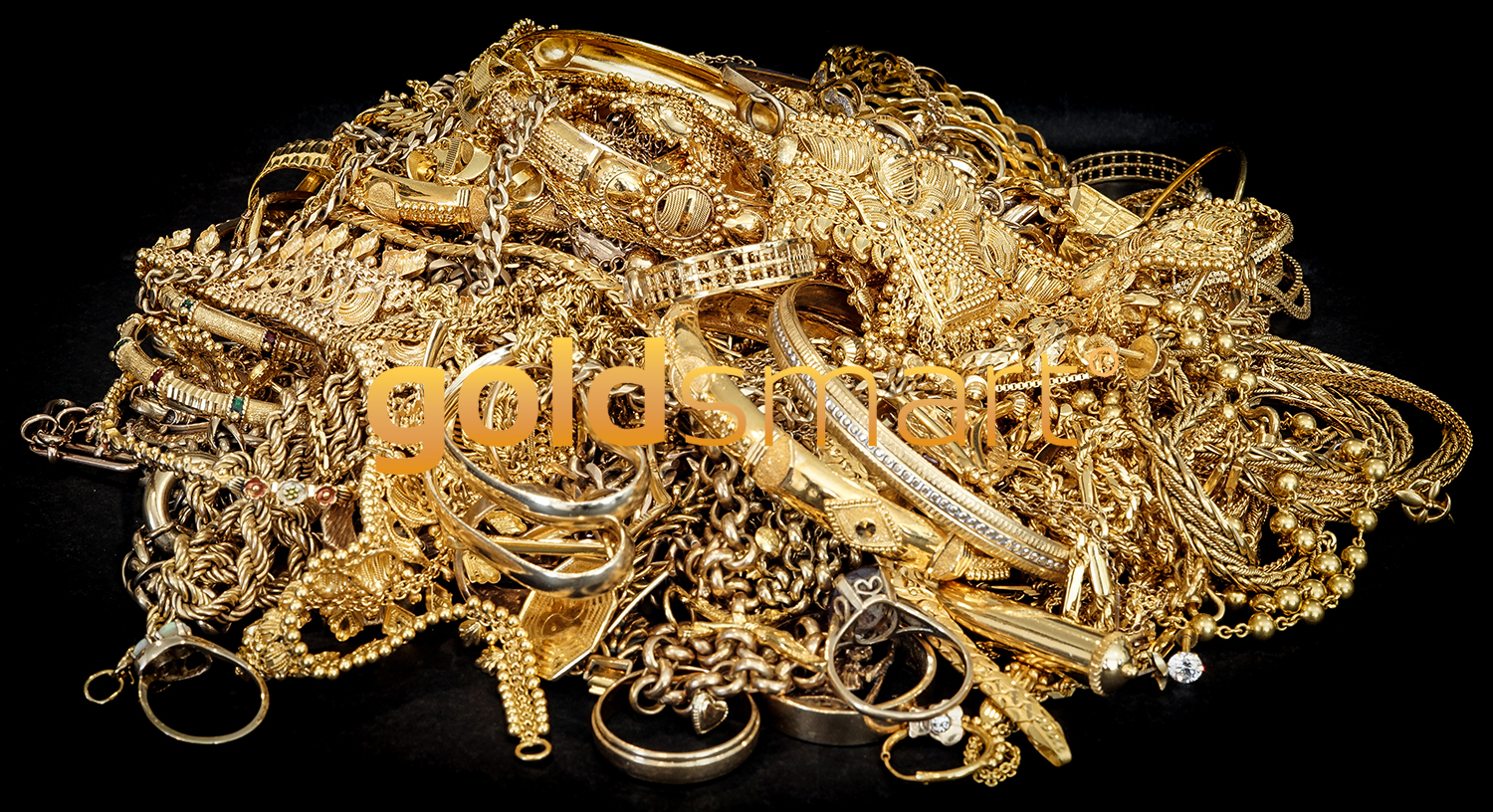 Temporary Gold Buying Events
Temporary buying events, better known as "gold parties" in Christchurch, tend to come with a lot of risks. These are events, almost always held in a private location such as the back of a bar, someone's home, or a hotel room or conference hall, bring people together for a short period of time to provide a selling moment. The goal and attraction are that those with scrap gold want to get cold cash quickly and are motivated to sell. The gold parties will range from really gimmicky private parties with a lot of marketing spin to just plane relaxing environment to have a drink and chat while waiting for one's gold to be evaluated and an offer made. Unfortunately, the price is heavily marked down. First off, the host of the location gets a cut to make it worth their time in the first place to provide the venue. Second, the buyer gets a cut to make the whole affair profitable. Third, most peoples gold tends to get lumped together with each other, which means different quality of gold can get mixed and devalued. That means the seller get a lump offer at the lowest karat value versus its true worth. Bottom line, while private sellers do get cash from these events, they are underpriced badly and lose money potential on their gold sold.
Equipment Issues
Less than stellar gold buyers tend to make a big deal about measuring a seller's gold with a visible scale. However, that doesn't mean the scale is any good. It just sits there looking like one for appearances. If a scale is off or not set to the exact weight value of a Troy ounce, the measurement provided is inaccurate for gold evaluation and pricing. To avoid this discussion, temporary buyers will note they have converted the Troy value to regular weight and adjusted for it. Otherwise will divert and argue they use a pennyweight system, which is just as misleading. Any reputable buyer for a Christchurch seller should be buying gold by the gram, period.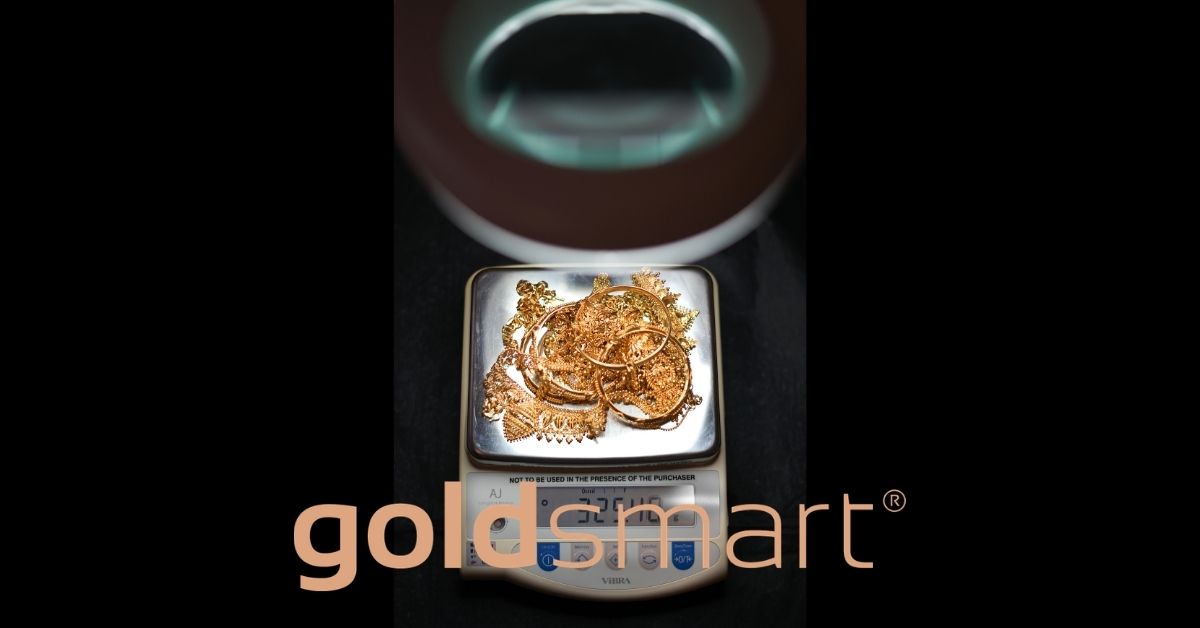 Forget About the Spot Price
A private gold seller will never get the market spot value of gold in a resale of used gold in a reputable sale. Even the most established buyers always markdown from the spot price by a percentage to provide them room to make a profit and stay in business. In turn, that means any buyer offering prices at or well above the spot price to get sellers to show up and walk through the door is absolutely lying or has a number of buried fees in the transaction they are not disclosing. It's not uncommon to play pricing games to create a marketing buzz and then pull a switch on people excited about walking home with cash in pocket.
Finding an Established, Reputable Buyer in Christchurch
For private gold sellers in Christchurch, regardless of whether the amount might be a single ring or necklace, or an estate sale collection of old jewellery and coins, Gold Smart can help. We operate as one of the premiere gold buyers in New Zealand with a long history of reputable operations, transactions, support, education and selling platforms for Kiwi sellers from all over. And, our buying platforms are multi-layered, providing both in-person as well as online purchasing for resale of used and scrap gold from all over New Zealand. Because Gold Smart services so many customers, we tend to have a large base of return accounts on a regular basis; our service is top-notch, we provide a trustworthy and reliable selling environment, and we provide sellers fair pricing that matches true expectations in today's gold market.
Just about every serious gold seller in Christchurch has heard of Gold Smart and many rely on us for ongoing buying support. In fact, it is quite common for Gold Smart to be the larger liquidator to smaller sellers who themselves collect gold on a regular basis. The reason being, even smaller operations know they will have a trustworthy business platform with predictable pricing and support from Gold Smart. Not to mention, our pricing is always competitive, creating market pressure on others and becoming a fine delineation for sellers as to what is reasonable and what is outlandish in gold selling returns.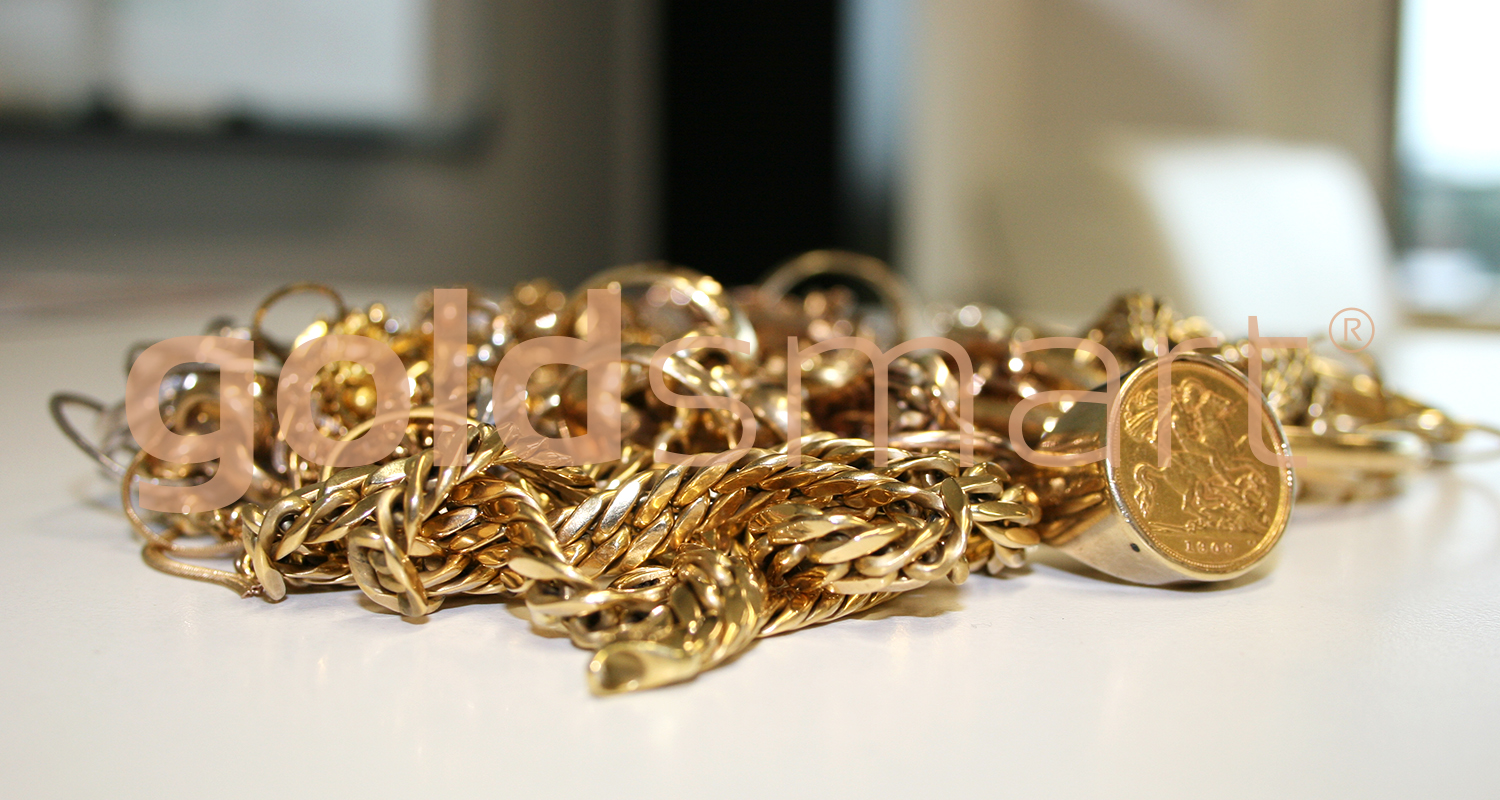 What Christchurch Can Expect from Gold Smart
First, we provide a reliable channel for folks to liquidate unwanted and outdated gold that is just sitting at home and not doing any good in any form. Second, our goal and mantra involve making private gold-selling as easy, safe and trustworthy as possible. We don't pressure anyone to sell anything ever. Many times we realize what is being sold is also rich in emotional value, and it's not uncommon for a seller to make a last-minute decision and pull a piece or set back. We understand this reaction entirely and support it. Third, our buyers are trained and hold their performance to a high level of professionalism. Our business reputation in Christchurch and New Zealand is just as valuable as the gold we buy, so Gold Smart personnel are not going to jeopardize that goodwill with unacceptable behavior.
Gold Smart buyers will review your gold lot carefully and make an accurate offer for every viable piece. Gold that involves mixtures with other metals will be returned. The same will occur with items that have precious stones involved or costume jewellery. We do not buy gold-plated items, gold-leaf, or gold-rolled products. The items must be solid content gold of 10 through 24 karat quality. If your gold meets these criteria, we will evaluate it and provide you a fair quote for purchase. We can provide the same service both in-person in Auckland as well as online for Christchurch residents and sellers.
Again, old gold sitting around doesn't do anyone any good at all. The same value could be put into an education, a new car, a downpayment for a home or other big changes that really have a positive, tangible effect. And Gold Smart can make that happen. Contact us to schedule an appointment or work with us through our online platform via our website contact form and channel. We have a secure Gold Smart courier pack system that can move your gold from you to Gold Smart and back after evaluation without worry. Christchurch has our support, and we will always take care of you with the best of service. It is our Gold Smart promise.