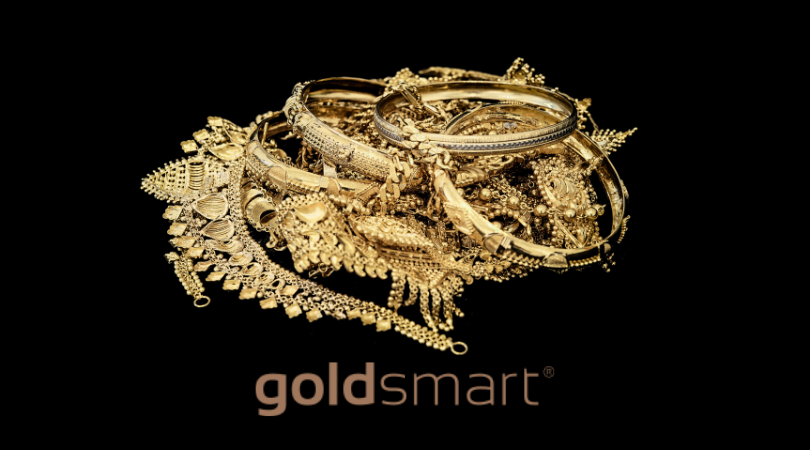 If you live in Hamilton or anywhere else in New Zealand and have gold or silver to sell, you are in luck. Though Gold Smart has not yet opened an office in the greater Hamilton area, we have a reliable Courier Pack system for precious metals sellers to send in their pieces to Gold Smart. If you are interested in selling jewellery made of gold or silver, this is the system you have been waiting for!
Sell Gold in Hamilton With the Gold Smart Courier Pack System
We make it easy for residents of Hamilton and other areas of New Zealand to send in their gold and silver without visiting one of our brick-and-mortar locations. Our Courier Pack program provides precious metals sellers with a handy proprietary mailer. This package facilitates the transmission of gold jewellery and silver pieces to our headquarters so you don't have to spend time and money trekking on out to a Gold Smart location.
Use our Courier Pack system's proprietary mailer to prepare and transmit your gold or silver items. Our team will appraise your items upon receiving them. Our appraisals are performed quickly, accurately, and in a fully secure manner. In fact, the appraisal is done on the day the items are received. The beauty of our Courier Pack system is that you do not have to pay anything to send your items to Gold Smart. We will weigh and analyze your precious metals. One of our gold buying representatives will then reach out to you to discuss the quote. If you decide to accept the offer, your payment will be transferred directly to your account that night. If you elect to bypass the offer, your gold or silver item will be sent back to you without delay. This return shipment does not require a fee of any sort.
The Gold Smart Courier Pack is a few Clicks Away
Here is how to obtain the Gold Smart Courier Pack: Fill out our brief enquiry form. At the end, you will spot a tick box that reads, "Send me a Gold Smart Courier Pack". Click this box. Your Courier Pack will arrive soon thereafter. Place your item(s) in the pack, seal it and send it back to our office for a rapid appraisal. Once your pack is received, our team of licensed gold aficionados will study the nuances of your piece(s) and provide a quote.
You can Even Send Your own Parcel to Gold Smart
Perhaps you would like to send your gold jewellery or other pieces directly to Gold Smart without using our Courier Pack. You can send your own parcel with a method like the Track & Trace courier, signature required service, same-day delivery service or another shipping service of your choice. As long as you get your items to our door, we will have them appraised right away. We will promptly quote a buy price for your review. If you accept the price, we take the extra step of reimbursing you $10 for your shipping costs. This is the type of deal you won't find with our competitors.
If you are thinking about having your gold or silver items appraised, contact us so we can go over the shipping details. One of our helpful representatives will advise you on the best way to send your particular items. You can reach out to our precious metals experts for assistance with a quick phone call (0800 465 376), live chat session, or e-mail.