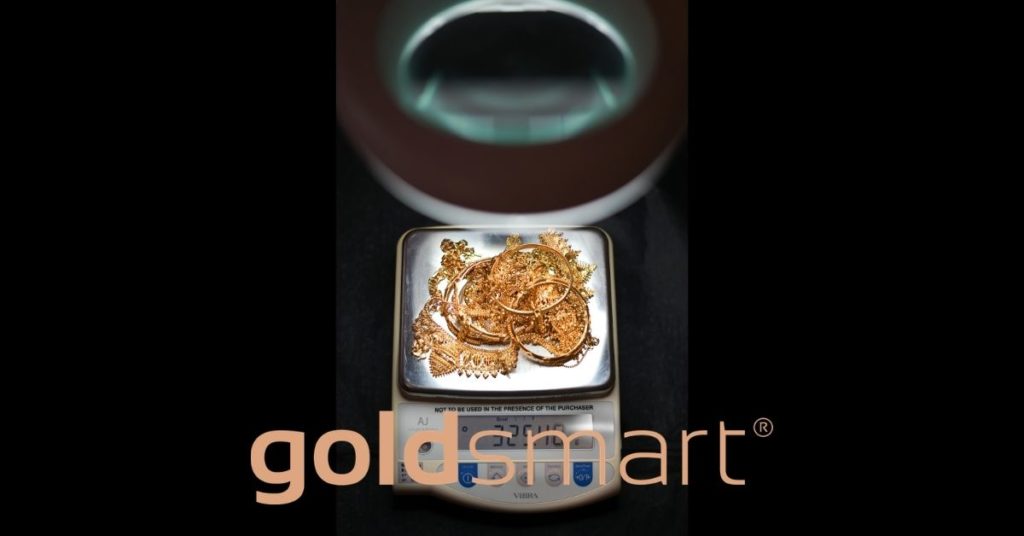 At Gold Smart, we welcome customers to price compare, as time and again they will come back and sell to the company that has the best services and prices. However, companies have a legal obligation under section 9 of the Fair Trading Act 1986 not to be misleading when comparing prices.
It came to our attention that a business operating as "webuyanygold.co.nz" placed an apparently unsubstantiated comparison advertisement on its website which we consider to be potentially misleading. The advertisement lists six gold buying businesses under the heading "Compare the gold market". Various sums of money, apparently prices paid for gold, are listed against each business name.
We consider the advertisement to be misleading in that it:
does not state the source of the alleged prices;
does not state what gold item(s) the alleged prices relate to;
does not state the dates at which these prices were allegedly offered or obtained; and
may not reflect the true prices offered by the various named businesses
This advertisement does not necessarily allow consumers viewing it to accurately compare likely prices from the named businesses for gold they wish to sell.
On the website at webuyanygold.co.nz they also make claims about paying 5% more than their nearest competitor and that they pay the most online for gold. Given the fluctuating price of gold and the differing circumstances of each transaction, we consider that these absolute claims are unlikely to always be true.
We have tried to find out more about who's behind this website, and despite our efforts, we cannot locate any NZ registered limited liability company associated with it.  The domain name is registered to "Cash4GoldJewellery", which is not the name of a New Zealand registered company, and the contact details include a UK telephone number. In our view, this is quite unusual.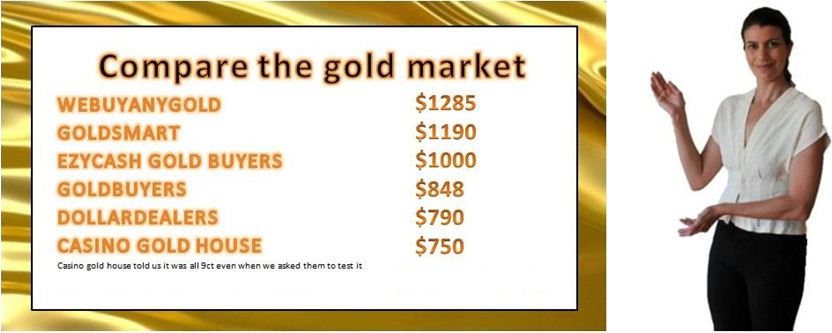 Seen on their website are several photos of Josephine Davison, who is listed as an actress under theAuckland Actors website. She has featured in several movies and television shows including Shortland Street, Xena: Warrior Princess and Power Rangers. Josephine is a registered Secondhand Trader as per the Secondhand Dealers and Pawnbrokers Act. Place of business: "Itinerant Secondhand Dealer".
We have raised our concerns directly with webuyanygold.co.nz. Fair competition through truthful, accurate advertising is an issue taken very seriously at Gold Smart.
It's our strong advice that gold sellers do homework on who are the legitimate and reputable traders that exist in New Zealand.