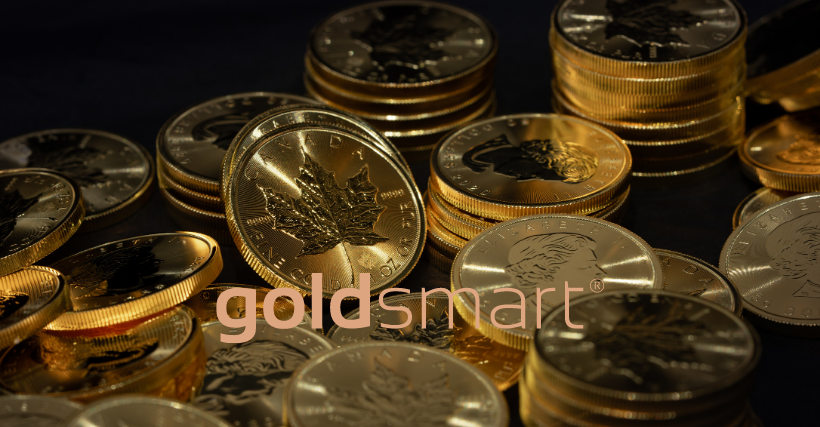 Selling gold online has continued to be a challenge for many being both being high risk in many of the channels available as well as complicated and difficult to make a profit doing so. To make matters harder, the amount of fraud occurring has increased dramatically in recent years with little help from website owners to regulate the problems. As a result, the odds tend to be working against a personal seller trying to liquidate gold online without knowing exactly how to protect his or her assets and money.
Understanding the Digital Basics
Selling gold online requires some kind of sales platform. The most obvious and professional method would be to sell to a registered company with a website offering to buy gold and using a courier method for taking in offers to consider. The second alternative is to utilize auction platforms where bidders pitch their prices and trying to win the gold purchase with the highest sale. Some of these options allow outright sales as well if a person is willing to agree with the desired price. The third alternative involves sales between private parties through the digital version of classified ads. This option essentially involves posting an ad for the gold and then working with a private buyer on the money being sent and the gold item being shipped accordingly. There are other variations and methods, but these three are the most common methods of gold-selling online.
The Risks Involved
Clearly, the most obvious risk with online gold selling is ending up losing the gold and never being paid, a double loss. While some might think it seems simple enough not to ship anything out until getting paid, the digital world has made even getting paid risky. Here's how.
One of the easiest ways to fool someone out of their gold electronically is with the use of a credit card chargeback. When you buy something with a credit card online, the charge is inputted by the seller and a payment processor registers the expense against your credit card account. This takes a couple of days to clear, but the seller is told he has a credit for the sale, so the assumption is that everything will work out as soon as the item is shipped. However, if a customer is unhappy he or she could tell the credit card company the sale should be reversed as the sale wasn't what was expected. Even before the seller gets a chance to fix things, the credit card process can then reverse the expense and pull the credit off of the seller's account. When this happens, it is known as a chargeback.
Scammers and online thieves have used the chargeback method with great success, pull fake purchases again and again through a number of channels including some of the most popular ways of selling online. By doing so they are able to get the gold out of people's hands who ship the metal thinking the payment process is as good as done with an electronic payment. Then the chargeback hits, and they have no payment and no gold, a double loss. Because a good number of these characters work internationally, it becomes practically impossible to find the characters with law enforcement. As a result, the scammers get away with the gold and never having to pay a dime for it.
Older and more traditional scam methods still work with some success as well. These include the fake check or money order sale where a buyer commits to buying gold but then ends up sending a fake personal check or money order that isn't real. If a seller isn't paying attention too closely, he or she may send the gold too early before the check or money order has actually cleared the bank. Again, the scammer has ended up with the gold and the seller lost both the payment and the precious metal at the same time.
The above said online auction sale is probably still less risky than dealing with a private party through a digital classified sale. In these situations, the sale is local but posted online. The parties agree to a date, time, and place and both show up in person to transact the deal. Many think this is safer since a seller is seeing the real cash. However, some parties who have tried such deals have found themselves instead of being robbed by the so-called buyer who turns out to be a criminal. While there are options for proxy sales, these tend to be difficult to make work as most private parties don't want to pay fees dealing with a proxy agent to handle the sale transaction for them.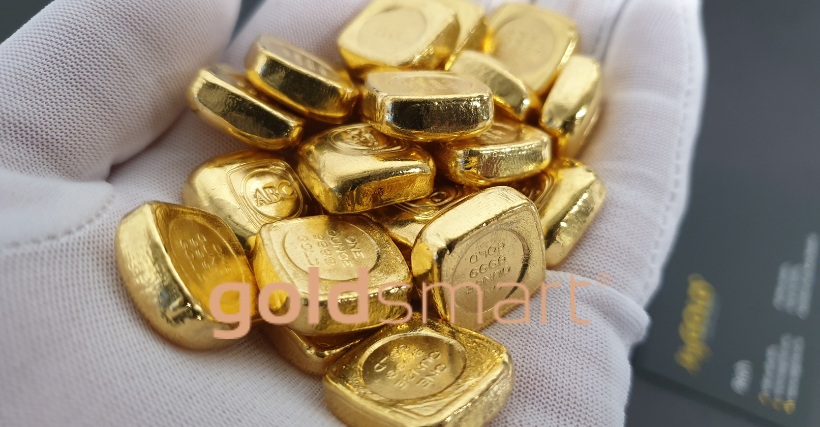 Safer Alternatives for Online Gold Selling
Fortunately, gold selling online doesn't need to feel like a jaunt down the local pirate's cove. Instead, it's quite possible to sell all types of gold jewellery as well as bullion coins and bars safely and securely. Gold Smart provides a well-established, reputable channel for digital gold selling that works extremely well at a time when people can't easily transact in person. With an online platform that provides easy connections and communication, as well as a secure courier method for transfer, people can sell their gold to Gold Smart for some of the best, objective prices for recycle gold in the country. Customers are able to enjoy peace of mind, a solid and fair return for their gold being sold, and avoid the risk of scams and online gold selling fraud completely. Even better, if a customer is not happy with the price offered, the gold sent it in will be securely packaged and sent back without worry or delay.
The condition of your items sent (bullion, jewellery, etc.) don't matter because our consideration at Gold Smart is related to the actual precious metal value and quality level. As gold buyers, we appreciate you may have concerns around the process which could be a new experience and may have significant financial implications. However, our digital process for buying gold works extremely well, and we have hundreds of customers who have sold to us online safely and easily. The results prove themselves in our customers' satisfaction and return the business to sell more gold to us again and again.
Final Thoughts on Gold Selling Online
Selling gold online can be extremely convenient and attractive, but it comes with a lot of risks when selling to an unknown party or a fly-by-night operation online. Remember, it only takes about five minutes to set up a website with a payment processing tool included. Just about anyone can do it these days, and they oftentimes do with very little cost and effort. The best way to sell gold online is to work with a gold buyer with a strong reputation in New Zealand, a proven track record in taking care of customers, and a secure channel for the transfer of gold as well as payment. Gold Smart covers all the bases in this regard and gives some of the best prices for second-hand gold. Give us a call or email to get started online, and you'll be asking yourself why you didn't try gold selling online with Gold Smart sooner.