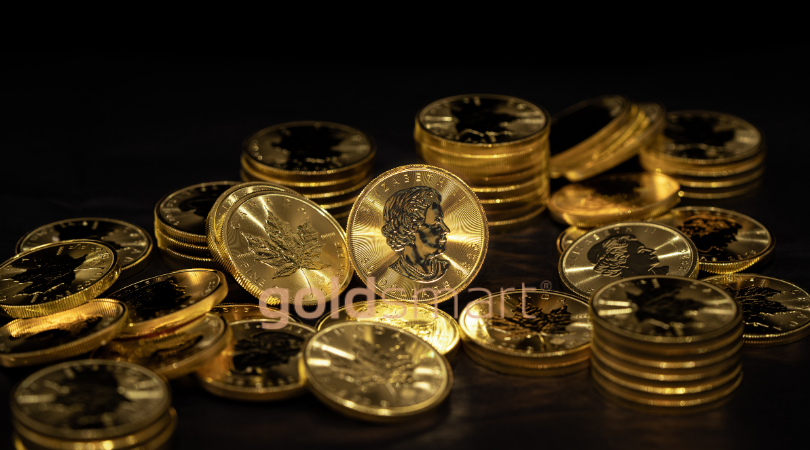 If you own gold coins, you should know that those little beauties can fetch quite the sum of money nowadays. Gold has gone up in value as time has progressed. Anyone who is thinking of selling gold coins should recognize the possibility that gold might be at or near its high for a while. This just might be the perfect time to sell gold coins. Let's take a look at the background of gold coins, the types of coins, and how to proceed if you decide to sell gold coins.
Gold Coin Basics
If a coin is either completely or mostly made of gold, it can be called a "gold coin". In the past, some gold coins were used as circulation coins. Nowadays, gold coins are primarily made as either bullion coins for investors or as commemorative coins for collectors. Though today's gold coins are considered to be legal tender, they are not actually used in place of actual currency as the metal value almost always greatly outweighs the nominal value.
The world's central banks stockpile gold reserves in the form of gold coins as well as gold bars. These gold reserves are stored within the overarching category referred to as "forex reserves". Gold is desired for an array of reasons. Aside from its striking beauty, it serves a number of practical purposes. It can be transported with ease, it has a considerable value to weight ratio and it can be subdivided without eliminating its metal value. It is also worth noting that gold is extremely difficult to counterfeit due to its abnormally high density. Add in the fact that gold is quite un-reactive, preventing it from corroding or tarnishing and it is easy to see why this precious metal is so strongly coveted by people around the world.
Gold Coins of New Zealand: The New Zealand Gold Kiwi
The 1 ounce New Zealand gold kiwi coin is produced by the New Zealand Mint. Made with .9999 pure gold and limited to a mintage of under 4,000 coins, this stunning creation is a part of the Mint's National Treasure gold coin series. The coin was originally made to honour the country's famous kiwi bird. Designed by artist Rick Lewis, the coin's other side features an outline of New Zealand and the word, "Aotearoa", the Maori word for the nation.
Gold Kangaroo
Gold Kangaroo coins are available in five sizes: 1/20 oz, 1/10 oz, 1/4 oz, 1/2 oz, and 1 oz. Though these are the most common sizes, Gold Kangaroo coins are sometimes released in larger sizes such as 32.15 oz, 10 oz, and 2 oz. These coins were originally created by the Gold Corporation back in 1987. The company was fully owned by the Western Australian government at the time. Originally issued as legal tender, this coin is beloved by coin collectors around the world for good reason. One side features a large kangaroo looking backward. The opposite side shows Queen Elizabeth II. The coin originally displayed an Australian gold nugget. By 1989 it had switched over to the more easily recognized kangaroo. Made with .9999 fine gold, the Gold Kangaroo coin is undoubtedly a thing of beauty. The coin can even be described as "dynamic" as it is one of the few gold bullion coins to alternate its reverse design on an annual basis.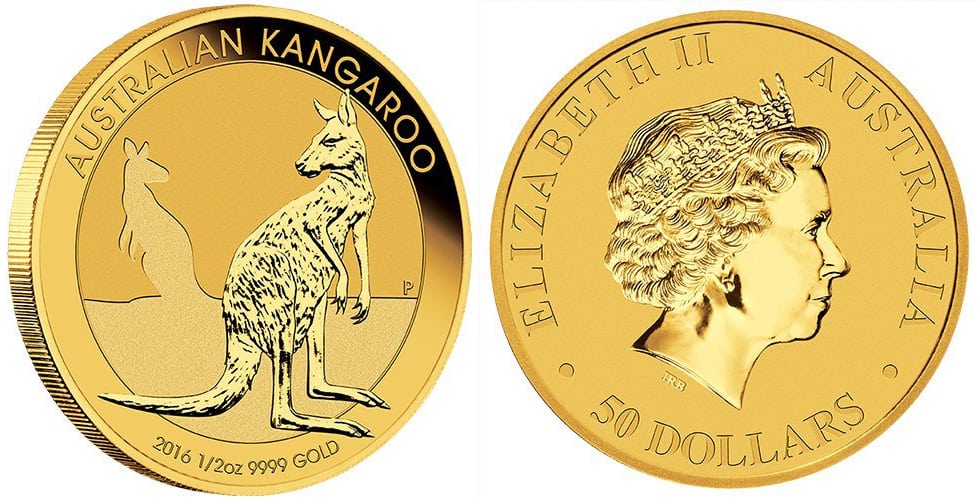 Gold Krugerrand
The Gold Krugerrand was originally printed in South Africa back in 1967. Intended to help the country market its gold, this coin quickly became quite popular around the world. It has a clear cut design that portrays two famous South African figures: the Springbok antelope and Paul Kruger, the first and only president of South Africa. The words, "South Africa" are also displayed in English and Afrikaans. The reverse side of the coin features the aforementioned Springbok antelope. This animal was selected for the coin as it is South Africa's national animal. Other details printed on the coin include the year of the minting and the gold weight.
The Gold Selling Process
If you own gold coins of any sort, this is an excellent time to sell. You might be timing the market just right by selling this week or this month. Don't sell your gold coins without doing a little bit of preparatory work ahead of time. Consider getting a coin appraisal in which a professional attempts to determine the true value of your coin(s). Figure out exactly how many karats your coins have, determine their weight and consider consulting with a coin aficionado to assess their condition. Don't hesitate to get a second appraisal if the first seems undervalued. Once you have gotten a gauge of what your coins are worth, you might find that it is a bit difficult to get a traditional coin dealer to give you a respectable offer. Gold Smart takes all the uneasiness out of the process by offering a competitive quote in little time.
Gold Smart Wants Your Gold
Take some time to think about how nice it would be to cash out your gold coins for a tidy profit. Or, maybe you simply want to liquidate in order to use the cash for other purposes. Our gold coin buyers Auckland business is here to take your gold coins off of your hands. Reach out to us today for a free quote and more information.