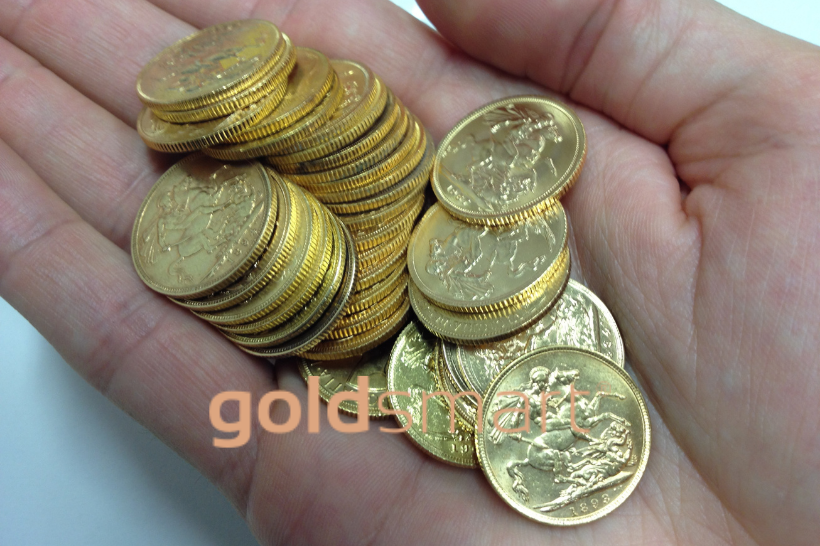 Being one of the most prolific gold coins issued by the British Empire in history, the gold sovereign can claim the title of being one of the world's greatest international forms of currency. The Greeks and Romans hold title to their currency being international earlier in time, and so do the Chinese, but the British sovereign was clearly one of the world's most famous gold coins, being circulated and fabricated in countries all over the world under the British Empire's flag. Today, gold sovereigns have both a precious metal value as well as a numismatic, collectible worth, which makes having one for sale a bit of a quandary for some. Which is worth more, the gold price, or the historical value, or both?
A Little Background on the Gold Sovereign and Rarity
The original gold sovereign was created during the reign of Henry VII in 1489 when the king ordered his officers to produce a new form of currency. Sovereigns were not the first British coin circulated, but no other coin had been as widely distributed. The first coin issued had an image of Henry VII on his throne—beginning the tradition of the reigning sovereign to be depicted on one side of the coin, ergo the name. The reverse image featured the royal coat of arms. The first issue of sovereigns ended in 1604 before getting a revival in 1817. To re-launch the coin, a new picture for the reverse side was selected. This time the image featured St. George slaying a dragon as designed by famed engraver and artist, Benedetto Pistrucci. Going forward, the British had for years relied upon numerous overseas arms of the Royal Mint to create gold sovereign coins, expanding their distribution and use throughout the world. However, the first World War brought the circulation of gold sovereign coins to a grinding halt due to materials shortages. Gold had to be redirected to war supplies and armament purchases being consumed at an incredible rate on the Western Front in France and Belgium at the time. After the first major conflict, minting of the gold sovereign continued until the 1930s when it was found to be too much of an expense and paper notes were far cheaper to circulate.
With World War II ended after the 1940s, the Royal Mint began to again produce gold sovereigns in 1957, but by then they were collector coins versus true currency. Sovereigns are still issued from time to time, especially as commemorative pieces reflecting the history of British coinage from centuries before. One of the latest issues to be released by the Royal Mint was a gold sovereign marking the event of Brexit in January 2020, the economic separation of Great Britain from the European Union.
Rare Sovereign Coin Collectability
Rare sovereigns can sell for exceptional prices at an auction as well as a private sale. For instance, a gold sovereign minted in 1937 of Edward VIII before his abdication sold for 516,000 British Pounds in 2014. Like the Morgan dollars in the U.S., the year of the coin makes a big difference in its value and worth on the numismatic side. Some years are particularly hard to find due to the originally low number of coins issued as well as how many have disappeared over the centuries. The older years obviously tend to average more in value the farther back in history one goes, especially the earliest versions from Henry VII. The Royal Mint on rare occasions releases some extremely hard to find pieces, and they typically demand very high prices. One coin sold for almost 1 million British Pounds at auction.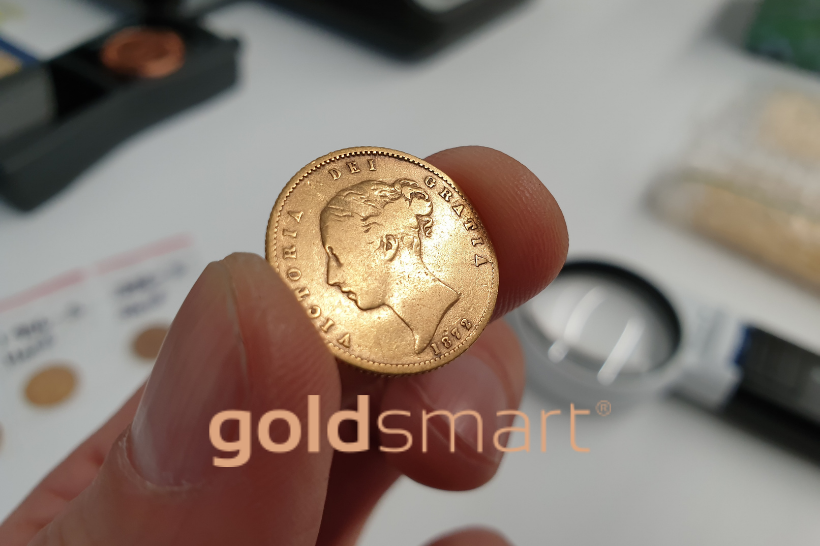 Gold Value Alone
Sovereign coins are sold in two sizes: half and full. The full coin has a face value of one shilling. The full is also 0.2354 Troy ounces of pure gold and weighs 7.98 grams. In comparison, a half-sovereign has 0.11 troy ounces of gold and weighs 3.99 grams. Gold sovereign coins are produced from 22 carat gold, which automatically commands a high price due to the gold quality involved. Being 92 percent pure, a full sovereign makes up close to a quarter of a Troy ounce, which is the standard for the gold spot price at 24 carats. Work backward with the math and one can roughly get to a ballpark value of a full sovereign very quickly (spot price * 0.2354 * 0.92).  As gold continues to increase in price, it's being bought and sold quite regularly here in New Zealand and all around the world.
Frequently Appearing in the Oddest Places
While the most common situation a gold sovereign appears to tend to be a family estate distribution, sovereigns in full and half form have been so common, they show up all over the world. Sovereigns can be confused sometimes and actually appear in common currency when people aren't paying attention, and probably the oddest situation was a fowl hunter who found one in the mud one day out while looking for something entirely different at the time. The gold medal sparked just enough to catch his eye while walking around and, sure enough, he had a gold sovereign in his hand after washing it off with some water in the field. So, don't discount the idea that they can never be found; sovereigns regularly show up anywhere from online auctions to garage sales and buried in homes being resold and where the owners forgot what they hid somewhere in the rafters. A good number of them have been lost at sea too, which occasional samples washing up on shores, just like the Spanish doubloons that appear occasionally on Florida beaches. Who knows, while you won't necessarily score a $4 million roman coin, a surprise find on a beach could at least pay for a nice weekend vacation on your own.
Gold Smart Will Buy Sovereign Coins
If you're looking for a reliable vendor with which to evaluate and sell your gold sovereign coins that are not rare, Gold Smart can help. Because we regularly buy resale gold from large and small sellers, we have no issue including gold sovereigns in our inventory of purchasable gold. The pricing will be for the gold value of the coin, however, not the numismatic value. If you are interested in selling your coins to collectors, first get them appraised so you have a good idea of what they are actually worth to the coin collecting market. The small fee you pay for the appraisal can be worth the time. And, you may very well find out that the metal value of the gold pays you better than the collectible value. This can happen a lot nowadays with the high price of spot gold driving resale value much, much higher than in years before.
With all the frenzy over gold these days, selling a non-rare gold coin can seem like a bit of a headache in New Zealand. Don't be tempted to try to sell your sovereign online via auction websites. More than one seller in New Zealand has been ripped off by supposed buyers who turn out to swindle both the coin and money "paid" for the coin using a credit card feature known as the chargeback. Instead, working with Gold Smart gives you a bona fide relationship with a New Zealand business that has been established for years in Auckland and can handle your coin safely either in person or via secure courier with an online sale. Folks by the hundreds have sold their gold through Gold Smart without issue, achieving competitive gold resale prices and avoiding the risk of private sales altogether. Take advantage of your treasure and get the most out of it the right way by selling your gold sovereign through Gold Smart. You'll be glad you did, and most of our customers come back for additional sales because our purchasing program works so well and smoothly. Try it and find out for yourself!