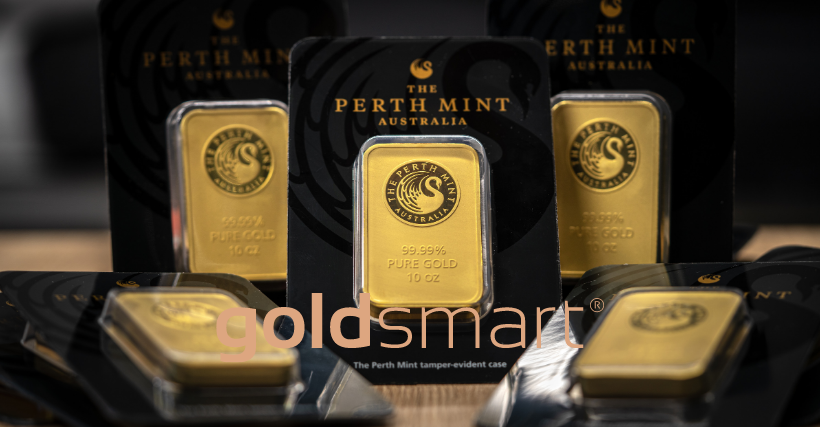 Gold and precious metals have always been sought after for security, luxury, investment and stability. However, one of the functions of gold is to also provide value. In that regard, when it's time to sell gold and similar, folks won't find a shortage of demand and buyers. That said, not everyone is the best party to be working with.
Every month a story shows up about how someone was cheated out of a fair price or ended up getting involved with unscrupulous characters with criminal interests. A lot of these mistakes come from the fact that the gold market is full of players who are not interested in being fair and transparent in their business approach, and there are lots of folks who occasionally sell gold without a good understanding of how to find the best gold buyer in Auckland versus just any buyer available.
With the instability going on this year due to pandemic concerns, government problems overseas, and lots of disruption in economies, precious metals have become even more popular as a hedge against currency weaknesses and inflation. As a result, there's a lot of demand for gold and silver now, in some cases more than before.
That said, there are also lots of characters who are looking to dupe people out of their holdings as well, and many who get caught are folks who have been in finance investing for a long time, so nobody is immune. We provide below five key factors you should look for with any precious metal resale buyer before working with them with your gold or silver. These include:
Trust
Authority
Reviews
Location
Prices
Trust
A key element in any financial transaction dating back centuries has always been trust. The parties involved have to believe, accept, and want each other to cooperate as expected and can be relied on. While it's a simple enough thing to hope for, trust can be very challenging to find in the gold market at times, especially for individuals with occasional sales.
In fact, just finding a trustworthy buyer can seem like a lot of work. As noted earlier, there are lots of characters who are willing to buy precious metals and related products like jewellery, but that doesn't mean you want to work with them. Trust is a bond that has to be developed between you and a buyer who deserves your attention. When starting out, there are some key signals to look for that improve that likelihood:
a solid business reputation
a competitive offering versus others in the market
and a well-established business operation
A reputation is built up over time. This is one of the key evaluation factors of a good or bad business that can't be directly controlled by the company. It comes from how the business treats its customers again and again. And with today's Internet commentary, reputation can grow or falter much faster as well. So, it's in a gold buyer's interest to operate fairly and reliably with any customers. All it takes is one bad story to go viral, and the business could find itself spending years doing damage control trying to recover lost future business.
You can find out a buyer's reputation both through their references, former customers will speak about them, or through independent commentary. With a bit of sleuthing and research, a good picture will emerge about a buyer's reputation pretty quick, giving you enough to make an evaluation of whether to engage further. At Gold Smart, we take our reputation very seriously with every account, which is why we see a lot of return customers as well as new ones by reference. Many of our customers have shared extensive thoughts about their positive experiences with Gold Smart, which you can read on our website as well.
A competitive position happens when a buyer is not pricing resale gold at too low a level nor too high as making its business crash. Too low a level means the business is essentially trying to cheat the customer. Too high, and the buyer is practically being a charity. A fair price point can be compared to the rest of the market and positions at about the lower-middle to the middle of the range for a gold value offering. Businesses that try to remain competitive are still looking to make a profit to stay in business, but they are not trying to cheat their customers. That's a great signal for someone to consider more seriously.
A well-established business operation is the third reputation flag to look for. Gold buyers who have been in business for a long time with an established license and location do so because they maintain professional standards of operations. If they were busy cheating people, they would be shut down or end up losing a license to operate eventually. A long-standing business like Gold Smart achieves this status by consistently serving its Auckland community, which is returned with more customer demand in turn. Gold Smart is so proud of its level of service quality, we guarantee our delivery and customer satisfaction.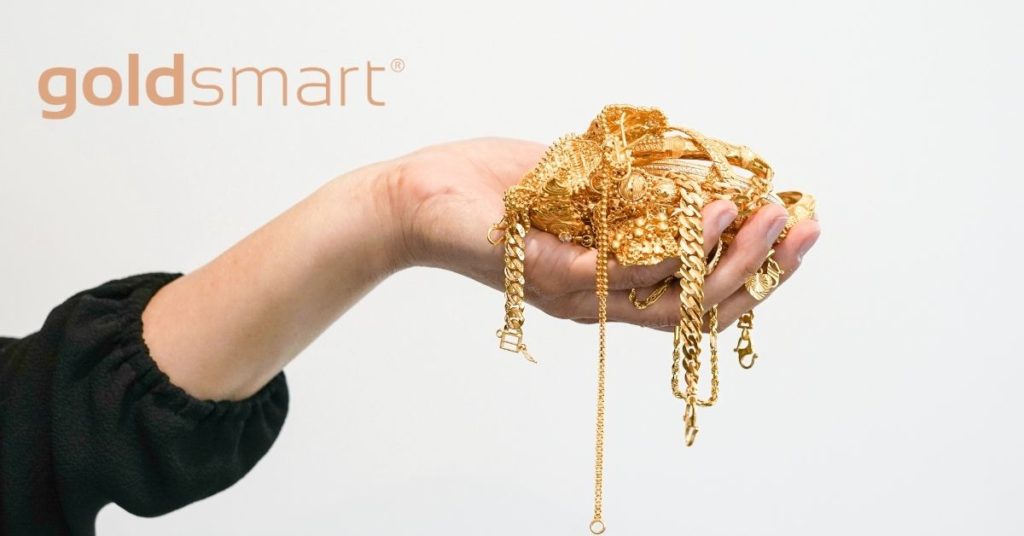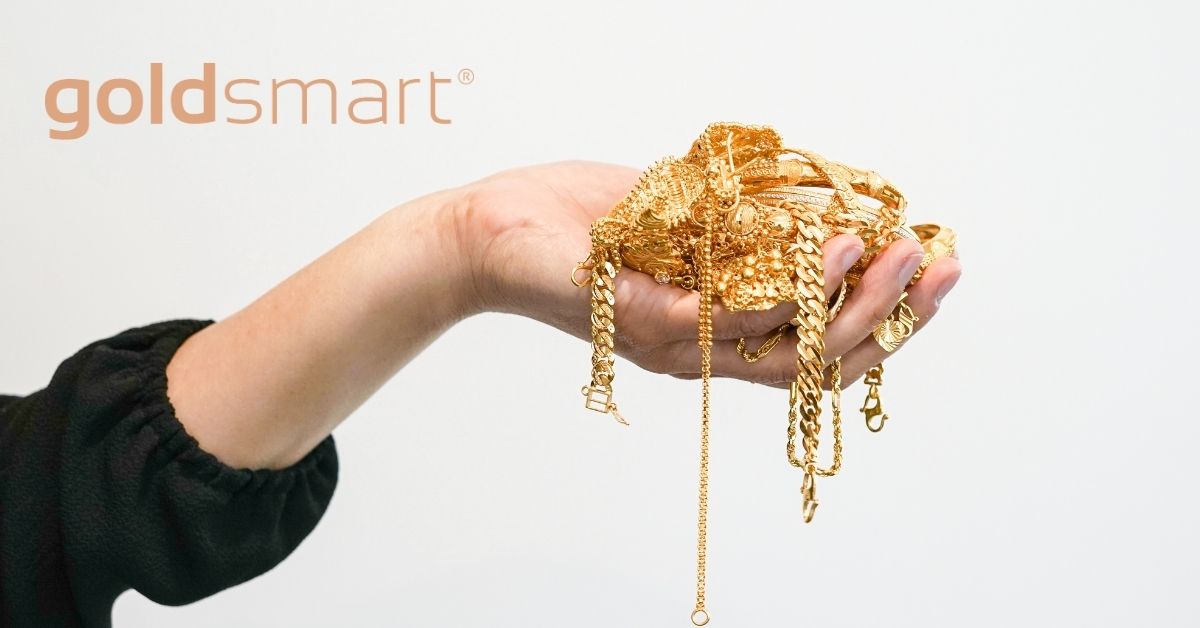 Authority
The mark of a professional gold buyer is in their ability to be recognized as an authority on the market, not just for their business, but as an objective resource as well. This doesn't happen overnight. A sense of authority is provided to a gold buyer when that entity has consistently provided the community a go-to resources for fair pricing and purchase offers for resale gold. Authority is developed based on reputation, discussed above, and is very much hinged to a gold buyer's track record dealing with customers.
The other aspect of authority comes from experience. Buyers who make a lot of mistakes or communicate complete falsehoods end up being exposed and found out pretty quickly, much of which comes from having no idea what they are doing. Experienced buyers have worked in the gold resale markets for years, they have a very solid understanding of all the variations of gold from consumers and how to price those categories, and they are relied upon for expert opinion as well.
Any pure gold buyer who has just opened up a shop for the first time in the Auckland gold market or anywhere else can never be taken seriously as an authority on the gold market locally or elsewhere. This is an aspect of business where the gold buyer in question has to earn their stripes over time.
Gold Smart has spent many years working to become one of Auckland's top authorities in gold and gold resale. Both operating as a well-established business with a long-standing history of serving customers far and wide as well as a long track record of correctly evaluating gold lots, Gold Smart has been repeatedly looked to for market expertise, opinion, and research on related economic trends. In this regard, Gold Smart stands out as one of the most established gold buyers to work within Auckland in any comparison.
Reviews
In the hyper-commentary of the modern Internet, business reviews have now become a very powerful tool for finding out about how a business and gold buyer works with its customers on a regular basis. After all, while marketing and business reports can provide a general perspective, personal reviews posted on social media really appeal far more to individual customers who find similarities with the experiences customers before them have had.
When it comes to resale gold, lots of folks have experience needing to liquidate old jewellery, estate gold, old coins, and similar. These aren't things that one can just distribute and let go of at a garage sale or with private parties on a regular basis. Working with a gold buyer like Gold Smart many customers have found that having a reliable buyer that can be trusted and provides a professional experience with every visit makes the entire liquidation process far more enjoyable and problem-free.
So Gold Smart makes a point to really take care of its folks, which in turn comes back in the form of positive reviews online. Anyone looking for a reliable Auckland gold buyer to work with for the first time should absolutely take into consideration reviews and how they can compare to a personal situation. Meet with us in person too! There's nothing more satisfying than to work face-to-face on a successful sale.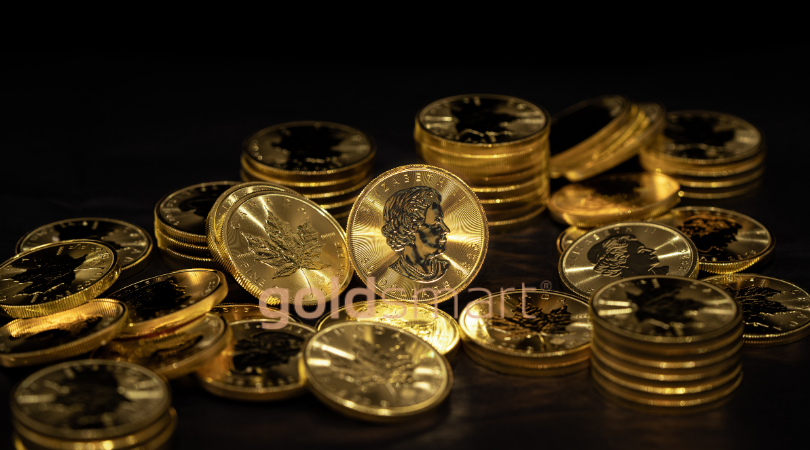 Location
Not every gold bullion buyer can work with the entirety of New Zealand or their market. Some just try to keep their services limited to a particular area or those channels that require very little investment to achieve a sale with. A professional gold and silver buyer will be able to address all Kiwi customers regardless of location through multiple channels of services.
Gold Smart, for example, works with customers both in-person in Auckland as well as online. The same level of professionalism, service quality, information, transparency, and pricing are provided. Because of this fact, even working with Gold Smart online can be extremely safe and convenient regardless of whether the seller is in the farthest southern tip of the country or right in the middle of downtown.
Because Gold Smart also functions as a professional silver buyer, the convenience of being able to deal with both unwanted gold jewellery, gold coin offerings, and silverware can all be combined into one business operation. Not every buyer available in New Zealand offers the same expansive approach to buying resale gold and silver. Many just want to limit their interests to bullion coins and similar versus the far more plentiful form of personal gold and silver in non-currency form.
As a result, Gold Smart's downtown Auckland location, as well as its online platform, really make Gold Smart one of the best buyers to work with going forward in 2020.
Prices
The first thing folks usually learn about the resale of gold, silver, and other precious metals is that the value paid starts with reference to the weight and purity of the metal being sold, and this is guided by international market prices. Oftentimes rated in pure ounces, or Troy ounces, the market price becomes the general barometer from which gold and silver pricing is then established. However, buyers are not locked into the market price for a Troy ounce as their final figure to an individual seller, which is something consumers often get frustrated with.
In any market, a business buyer of gold or silver looks to obtain the metal at a lower price than the market so it can then sell the metal in bulk to make a profit. That's what keeps a business operating and pay its bills. So, it's simply not reasonable for a customer to expect to be paid full market price value for a package of resale gold on the spot. What is reasonable, however, is to expect that the buyer gives a fair value for the resale lot and doesn't try to shortchange the customer.
Pricing happens in two forms: standard sovereign values and then testing. Sovereign value is what is attributed to well-known standardized gold such as those government coins to sell. These coins, or sovereigns, are produced and manufactured with a government guarantee of weight and purity, so the contents are well-known. They tend to run the closest to the market value for a Troy ounce, assuming the coin is the same measurement. If it is a portion, like a half-ounce, the price is adjusted down accordingly by weight and stamp. Pricing is then marked at what a buyer needs for margin of profit for later resale of the same coin to someone else.
Example of pricing variation starting points can include:
British Sovereigns – Manufactured with 22 karats, these coins weigh in at 7.3 grams of gold after 1817. Because of these facts confirmed with testing, they will value significantly lower than the spot market price for gold, which assumes 1 ounce of 24 karat gold and weighs 31.1 grams. That's a huge difference between the two forms of gold.
South African Krugerrands – Very popular from 1970 to the 1990s, these coins are far closer to the gold spot price because they were manufactured to include 1 troy ounce of gold. However, they are 22 karat gold quality, being 91% of purity. So, there is some slight variation in pricing still even with a coin so close to the market ideal.
The American Gold Buffalo – Produced by the U.S. Mint starting in 2006, these coins are in fact 24 karat gold purity (99.9%) and come in 1 troy ounce weight forms ringing in at 31.1 grams of gold. These coins are as close to the spot market value as a sovereign can get.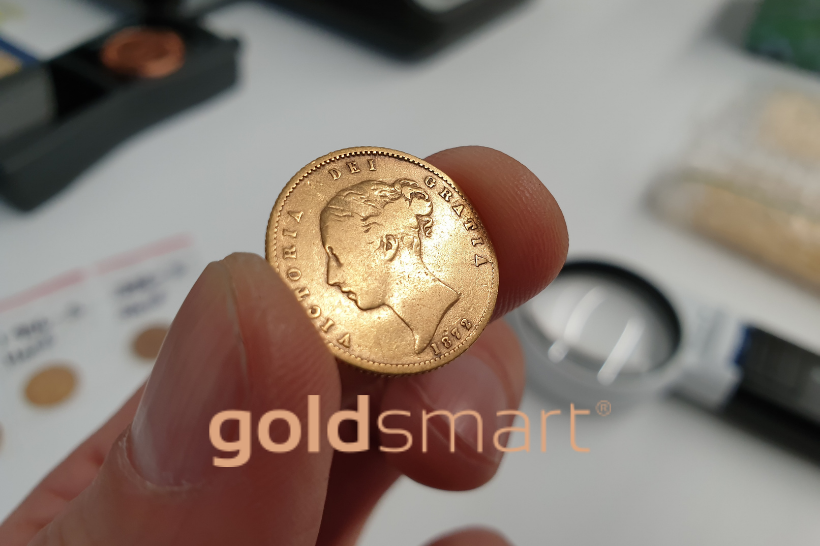 Then there is the impact of collectibility where condition and rarity matter a lot. A man finds an Australian gold half-sovereign in the dirt out in the wild minted in 1865. A perfect condition version would be worth $10,000 plus the bullion value, but being exposed and beat up the found coin is more likely worth $500 to $1,000.
And again, all of the above is before the buyer needs to adjust for business margins.
For other gold that is not certified by government issues, testing is necessary to confirm the purity of the gold involved and how much comes with the lot. Clearly, gold that is a lower purity will be worth less than that with higher purity. So, a 24-karat necklace will be worth more in pricing than the same necklace made from 14-karat gold instead. Gold Smart utilizes advanced testing tools and methods on all gold resale pieces, confirm the gold quality as well as the most competitive value for resale.
In both processes customers are treated fairly, professionally, and with no pressure. If one decides not to sell at that point, there is no issue. Gold Smart staff know very well that gold and silver resale transactions are oftentimes very personal with attached memories behind them. And for those who need transaction support for distance, Gold Smart has secure courier service resources available, ensuring a seller's gold and silver are transported safely to trained staff and returned accordingly as well without issue.
We have lots of resources online to help new sellers with understanding how to liquidate personal gold, silver, and similar precious metal items with our Auckland buying services. Check out our Gold Smart website for in-depth information and guides that can save you time and answer questions you might before getting started.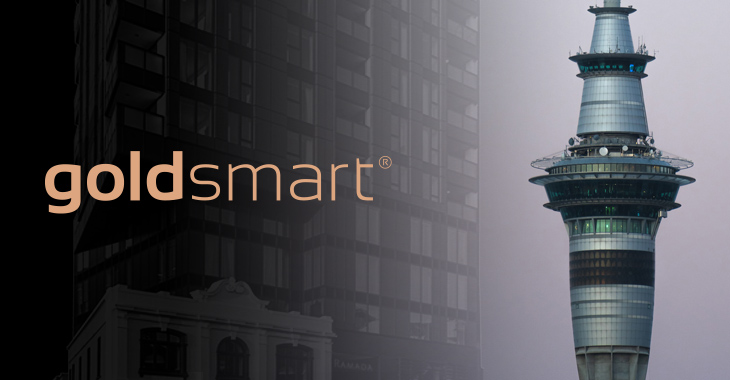 There is no shortage of people, outfits, and business available in Auckland to sell gold to, whether it be coins, jewellery, or bullion bars. However, that doesn't mean the first outfit that comes along is a reputable operation or one that provides a fair price for your precious metals. The fact is, the New Zealand gold market is fairly easy for any kind of person to get a start in.
As long as one has the ability to come in with capital, they can pretty much set up shop with a gold buyer's license (with some simple background checks), incorporate a business, set up a website, and be operating in a week or so. And some traders don't even go that far, acting as private buyers and avoiding the legal requirements of the Government and restrictions altogether. So, for an average Kiwi looking to convert some old family jewellery or coins into a proper cash value, finding a buyer is not hard. Finding a reputable buyer is another story though.
What is probably one of the safer approaches if one has no idea where to start is to work with a gold buyer business that has been around for a while. That means an operation that has had legitimate time as a business with the reviews to back it up, and at least ten years in the trade. However, you may not have the time to look up a business' history. So, then you will need to rely on some other tools for your protection.
1. Understand the differences in carat value
The higher the carat value, the higher the purity of the gold. A 9-carat (375) gold ring won't have near as much value as a 24-carat (999) ring of the same weight and size. Essentially, each carat is worth 4.17% gold of the total metal involved. Ideally, the most valuable gold is 99.99% purity, but most jewellery will be less because pure gold is far too soft to last long as a wearable item. If you have gold coins that are government-issued, you're in luck because these literally have the gold value and quality stamped on them.
2. Know the quality of your gold
Be careful when mixing your gold. Don't get confused selling higher carat gold with lower quality. This can end up short-changing you as the buyer might mix higher purity gold with lower purity, and pay you the rate for the lower purity – meaning you get ripped-off on the actual value of gold jewellery you are selling.
3. Find the latest market spot value of gold online
Do some research. Have a good idea of what your gold value is probably going to be before you sell it. A number of sites exist online that can give you the immediate market spot value of gold per ounce. Click here to the Gold Smart® Gold Price Calculator.
4. Don't be quick to sell
If you clearly have designer jewellery with gemstones, don't be so quick to sell it to a bulk buyer. They will only give you a melt price, and your designer piece may be worth more through an auction house process.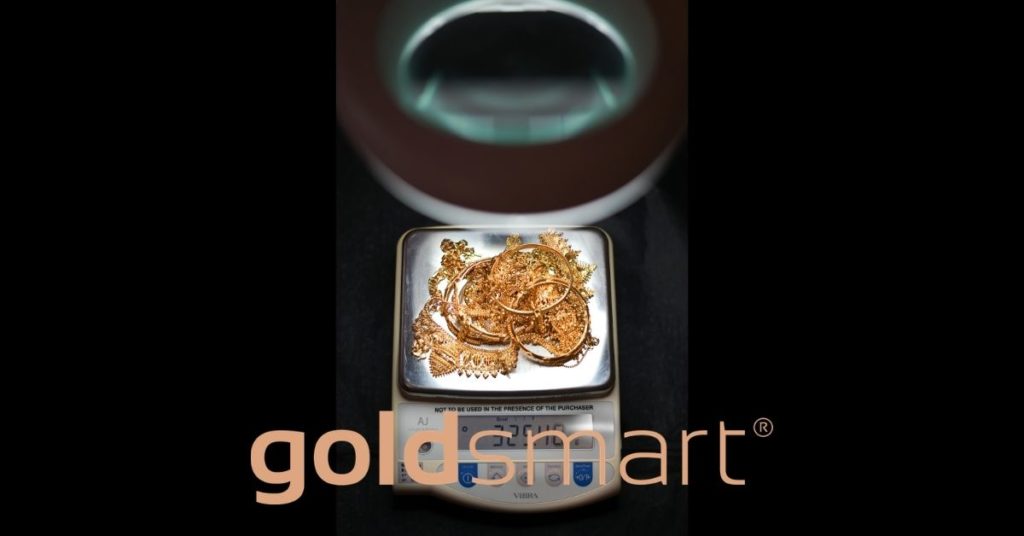 5. Check if the buyer has the latest gold-testing equipment
Fifth, accept that buyers working with non-government issued gold will want to test it first via a scratch or acid test. This will cause some minor damage to the gold, so if you're not sure you want to sell the item and the damage may cause angst, then don't start in the first place. Gold Smart uses the latest in scientific gold-testing equipment called XRF analysis testing – our equipment uses X-ray fluorescence (XRF) analyzers to provide fast, non-destructive elemental analysis.
6. Shop around and compare buyers
Finally, always remember every buyer is looking to make some money, so they need to make a profit on your purchase. You are not going to get the inflated retail jewellery price as a result. However, you don't need to give away your gold either. If you don't think you are getting a fair value, shop around and compare buyers. No one can force you to work with just them as a single buyer. And make sure to have your government-issued ID on hand. Gold buyers are required by law to verify your ID for their records.
Once you're done with the sale if you choose a buyer in the Auckland central business district, you're only 200 meters away from SkyCity Casino and Sky Tower. Come on over, relax, grab a cold drink, and a bit to eat. You've done the hard work, so now it's time to kick back a bit and enjoy yourself with a hard-earned reward and some personal time in town.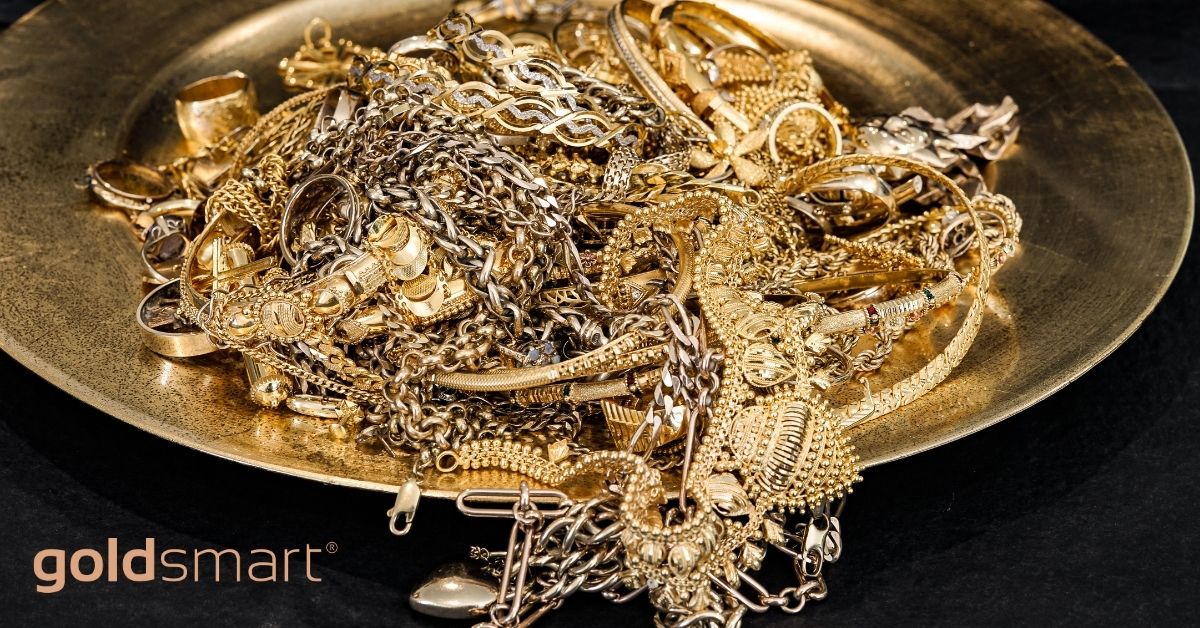 Many folks decided for the first time to sell their gold jewellery and the get a shock of a wake up call when they find out that the recent piece they bought doesn't necessarily appreciate like real estate but may be less than what they paid for the jewellery in retail. This is usually due to having a very ambiguous understanding of what gold jewellery is worth in different markets.
Gold Evaluation
First off, gold jewellery is typically evaluated in three different market categories: retail, insurance replacement and precious metal value. The retail market tends to be the version of valuation that most people are familiar with from simply buy gold jewellery at a store or a jewellery dealer. Insurance value tends to be learned one gets a bit older and realizes he or she needs to have some protection on valuable personal items in case they get destroyed or stolen. And finally, the base gold value tends to be what the jewellery item is worth when it is being sold again for gold recycle value. These numbers and valuations can vary dramatically because they are driven by very different market drivers.
Retail Market
The retail market is the primary initial profit-maker on gold jewellery. At the time a piece is sold, that gold jewellery could be marked up in price anywhere from 200 to 500 percent over its actual cost, which tends to shock people when they find out the reality. It shouldn't: most retail goods are marked up dramatically over cost so pay for profit, company operations, manufacturing growth, overhead and much more. Think about when you buy a car. Notice how much negotiation room there is in the price versus the stick? That buffer or variation is the markup value. It's pure profit over the cost of the car being sold. How much it ends up being tends to be how much people are willing to pay and feel satisfied with what they bought. The price point has nothing to do with the actual cost to build, finish and delivery the jewellery to your hands as a consumer.
Insurance Replacement Value
The second valuation category is the insurance replacement value. This price figure is what an insurance company hired to protect jewellery property thinks a gold item is worth to replace if it is destroyed or stolen. The value is only within the insurance coverage contract and does not apply to anything else. However, many people make the mistake of thinking that an insurance appraisal is synonymous with the true value of a gold jewellery item.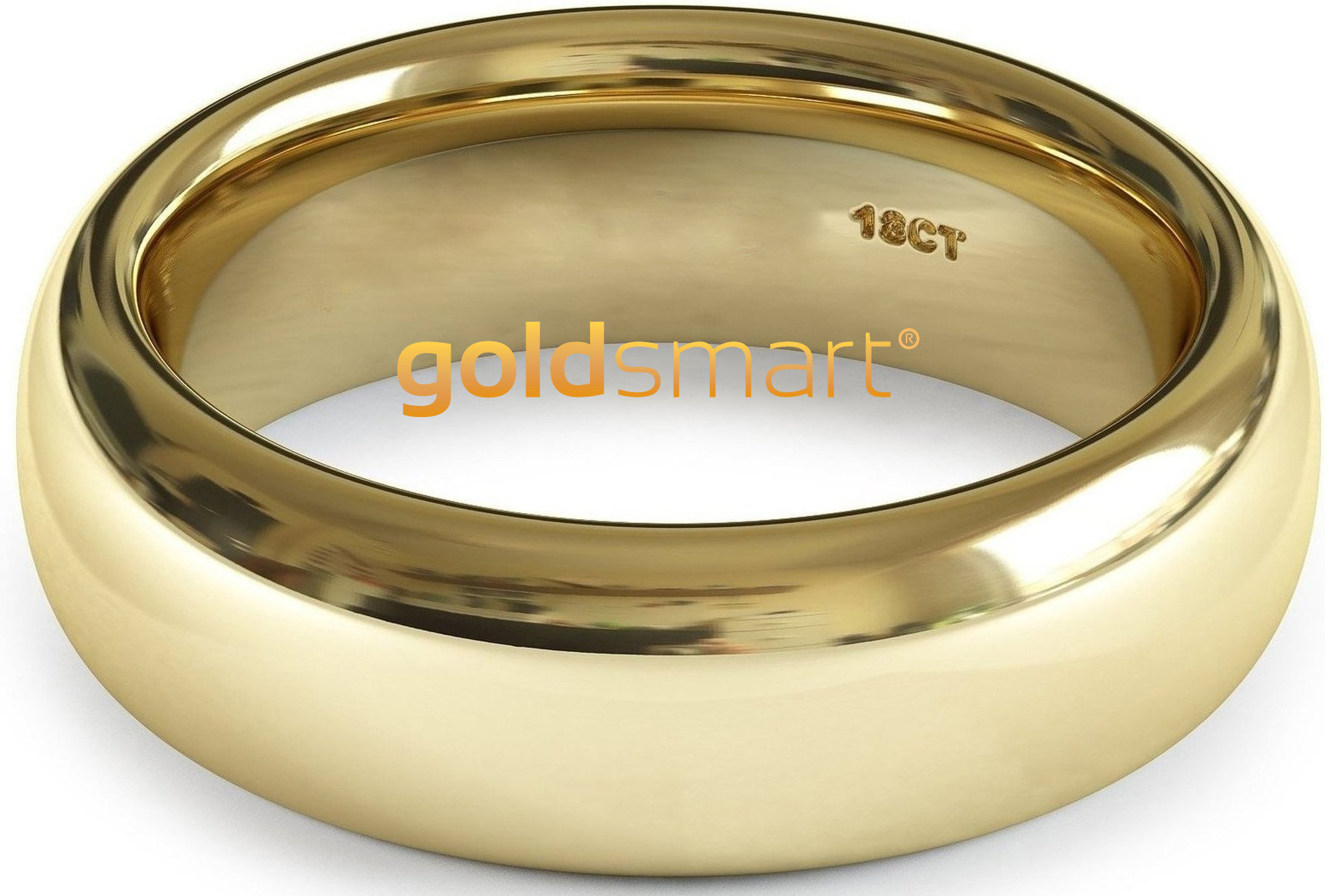 Recycle Value
The third valuation is the recycle value of a gold jewellery piece, this tends to be a new piece of knowledge one finds when it's time to sell old jewellery. The recycle value is based on the spot value of gold in the market adjusted by a number of factors. First, the gold quality in the jewellery item has a big impact on the valuation. If the item is only made of 12 or 14 carat gold, a common situation to make the jewellery stronger for daily wear, then the item is only going to be worth 50 percent of the spot value of gold and so on, not close to 100 percent if it was 24 carat gold. Secondly, the weight of the gold involved is the next big factor. Very light delicate jewellery may not have that much gold content at all in mass, and that will produce a far lower valuation than for instance a heavier piece with a thicker construction, such as a gold chain or nugget. Third, if the gold item has been made by a well-known jewellery maker, such as Tiffany Co. for example, that will add value to the item as well.
Learning the Hallmarks
Understanding what kind of gold one is dealing with in a personal jewellery item can sometimes be determined by the hallmarks or stamps on the jewellery itself. For example, many well-established manufacturers will provide their own maker's mark as well as three-digit code (i.e. 999 or 750). 999 is the purest level of gold and it goes down from there. These codes spell out the type of gold that has been used. Alternatively, many gold jewellery makers will also or alternatively stamp in an obscure section the carat number of the gold used to make the item. These will have a symbol series that looks like "14k" or "18k" for example. The reference simply means the gold is 14 carat or 18 carat when it applies. That said, people selling gold jewellery should not be offended when a gold buyer still insists on testing the told with other testing tools to confirm the quality. Unfortunately, the fraud world has become very, very good a design fake gold items that will easily pass the naked eye as looking real and in fact, are entirely fake.
Market Valuation
Market valuations can change dramatically over time. Anyone who thinks that they are going to gain a profit by buying a gold jewellery item now and then sells it in a few years is fooling him or herself. The retail markup on such gold items is so large, a resale so soon after purchase even for the raw gold value won't come close. However, where a gold jewellery item was bought decades before when the spot gold market price was considerably lower could definitely be work a lot more in 2021 and forward simply because the overall market price of gold has risen so much. So, it is conceivable in that circumstance that an item bought 30 years ago could be worth five times what it was when bought.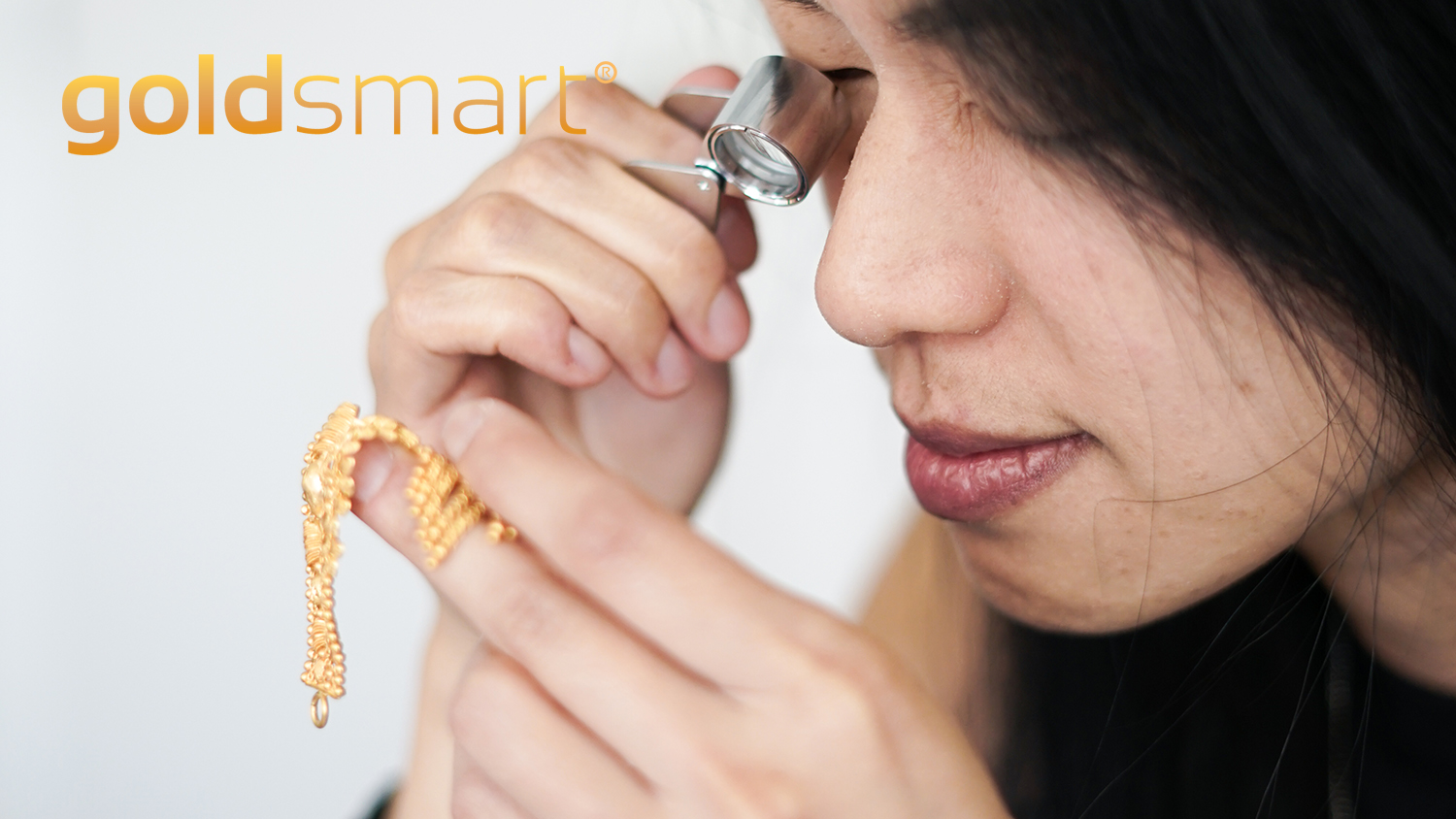 Which Gold Jewellery Items to Sell?
Choosing which gold jewellery items to sell is not a generic, perfect approach for every person. It tends to be an individual path first defining which items can be let go of and liquidated. That can take a bit of tie as people go through things and try to separate themselves from memories or emotional attachments. It's quite common to feel like a number of gold jewellery items are ready to sell and then changing one's mind the next day after thinking about. Some personal sellers even change their mind at the last second as they are talking with a professional gold buyer. It happens and no one should ever try to convince you there's something wrong with having those thoughts. In most cases, every jewellery item one has will have at least one personal memory tied to if not multiple. However, a good start tends to be jewellery items that have the following characteristics:
Items that are functionally broken. Gold jewellery with broken clasps, a broken watchband, the chain parts have separated or a key part has cracked and broken fall in this category. Without spending money to repair the item, it won't be usable again. If you haven't worn the item in years and have no intention to repair the broken jewellery, then it should be sold.
Items where the pairs have a missing match. Most common with gold earrings, pairs, where a match has been lost, are basically useless in terms of wearing them again. A person is better off just selling the single earring for value and then buying a new pair that work.
Items that are old and just not in style anymore. This can be a common problem with jewellery in general. An item was in vogue for a while but years later it's not worn at all or even ridiculed as a relic a period gone by. A lot of 1970s-style jewellery falls into this category, for example.
Items that you want to give to someone but he or she doesn't want the jewellery. Although awkward, it can happen where a younger family member is identified as a future beneficiary, but that person doesn't want the jewellery item per se. In these cases, a jewellery owner can still follow through by simply liquidating the gold jewellery and then putting the cash in a savings account for the beneficiary to have in the future as money instead. It's basically the same value and idea.
Conclusion
Once you have decided which gold jewellery items you're ready to sell, whether it's an old Christmas gift or a very old item for a relationship gone by and memories now closed, then you need to choose a professional gold buyer to work with. While there are plenty of them available, from private buyers to well-established businesses, you should work with one that has a long-standing reputation of fair pricing, seller safety for customers and a well-known reputation as a solid business to work with. Gold Smart is that buyer. Whether you have a few items or a large lot of gold jewellery, our professional buying team can help you sort out, evaluate and determine the real value of gold jewellery ready to sell. And, even if you have an item you change your mind on at the last second, Gold Smart buyers will never try to push a sale, surprise you with hidden fees, or trying swindle out a lower price. Gold Smart has a long-standing reputation for quality New Zealand gold buying for a reason, and that's more important to us that a momentary sale advantage. So, give our team a call if interested, or an email, and turn that old gold jewellery into a new opportunity for yourself financially.
Fortunately, just carrying more scrap gold or silver storage isn't necessary. Anything that incorporate solid precious metal can actually be recycled. Even better, one can get paid cash value for it, turning that useless metal item into a resource one could actually apply for a home improvement, a travel wish, a new class or school cost, or fine clothing for a career change. The options are plentiful once on realizes what can be liquidated and turned into useful cash.
Gold necklaces, bracelets, rings, mismatched earrings, bangles, name plates, trays and more can all be sold for precious metal pricing. The key factor is that the item must be made of the precious metal and not gold plated or some kind of substitute type. Secondly, folks should understand that higher purity results in higher prices. So, a 12 karat necklace will never price better than one that is 24 karats.
Gold Smart online or in-person can fairly price your items and safely provide you resource for turning second hand gold into useful cash. We are located downtown in the Auckland financial district, just 200 meters from the Sky Casino. Look for the Auckland Sky Tower and you'll find us right next door.
Gold Prices for Scrap
Spending any time paying attention to the financial markets and eventually one is going to end up becoming aware of the price of gold in recent weeks. It's one of the major investment indicators regularly track, regardless of the financial new source. And gold prices are high historically and continuing to keep increasing over time, year after year. That of course is going to trigger consideration in anyone with gold whether it's possible to convert unwanted jewellery, coins, broken items and similar into actual useful cash for the value of the metal involved. The answer is a resounding YES.
Recent weeks due to economic instability world-wide and the need for a hedge against sliding market have seen a significant increase in gold interest from various channels, including both individual and institutional investors. All of that increases demand for the metal in bulk form. It also makes for a good time for folks with extra gold that is unused or second hand to convert it into cash as recycle precious metal. And mining isn't really an option; the cost of pulling new gold out of the ground is tremendous. So new infusions of recycled gold are far more attractive.
Gold Smart makes the process of selling broken or damaged gold extremely easy. Our gold buyers handle all types of the metal, regardless of condition. As long as the item is entirely gold and not gold-plated or some similar substitute, it provides a viable sale for recycling precious metal. Gold Smart regularly has their gold buyers review and price consumers who sell scrap gold with offers at the best market prices possible for broken gold or scrap gold, without any hidden fees or surprise costs involved. And we easily handle sales online or in person. Our physical venue is right downtown in Auckland's financial district. Look for the Sky Casino and Auckland Sky Tower, and we're just 200 meters away.
The Risk Difference in Places to Sell Gold
For the modern, digitally-connected world, no one can argue that there's not lots of different places to sell one's personal gold, silver and similar. Whether online auctions, classifieds, online markets or outright private sales, the Internet has made it extremely easy for people to connect and sell, trade or barter all sorts of goods. However, despite the technology advances and making the big world smaller in terms of communication, principles of sale as old as Roman times still apply – buyer (and seller) beware – Caveat Emptor!
The problem with lots of parties are that they aren't professional at all or a seller could find him or herself dealing with a risky individual or operation. Story after story, people who normally are very intelligent and wise have been duped and scammed just as easily as anyone else because many fraud players are extremely crafty at getting people to separate themselves from their valuables. So, a lot of folks hesitate or refuse to sell at all because the potential risk seems too high.
Gold Smart offers a viable, safe alternative to sell broken gold and precious metals in New Zealand. Our operation has been in place for years as a licensed New Zealand business and financial operation. We have a long track record of customer service and satisfaction with one of the lowest business risk factors in the industry because we are so well-established. Gold Smart takes all types of precious metals for bulk purchase and pays pricing tied to the latest market values for recycled precious commodities. We can handle safe and secure sales online or in person, just 200 meters from the Sky Casino or Auckland Sky Tower in Auckland's downtown financial district. We take the unknown out of the process and put reliability and valuable immediate cash pricing at your disposal right away. Why sell your broken gold anywhere else with a bunch of unknowns?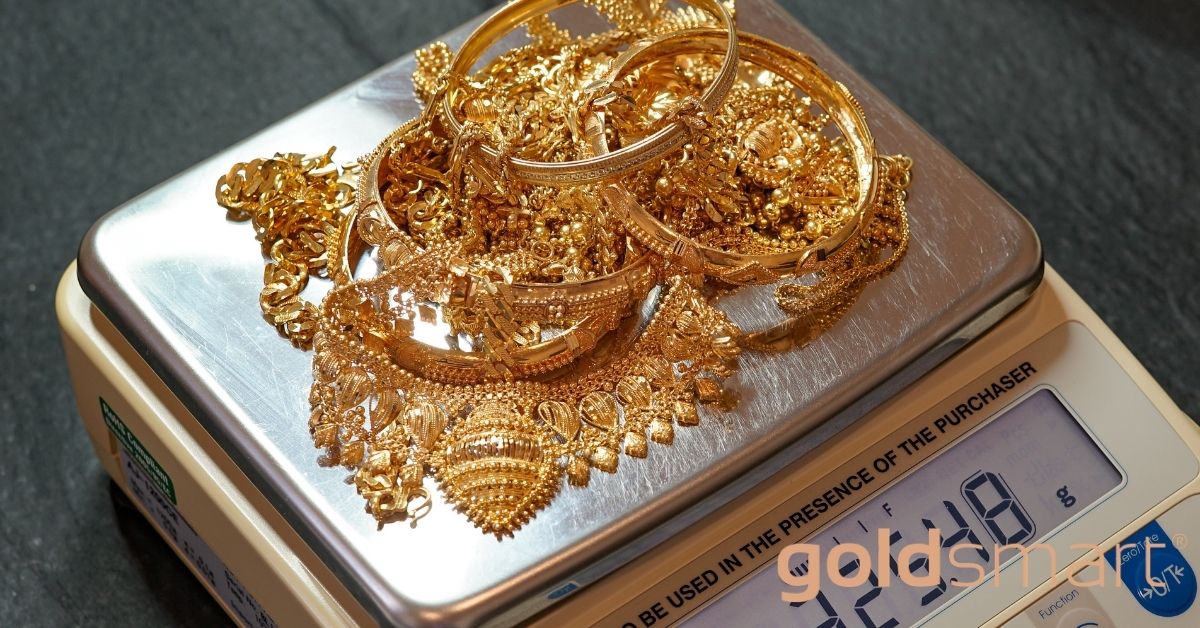 Aside from the most common question, where can I sell unwanted gold, the next one many consumers regularly have is, when is the right time to sell my gold? Whether it is old jewellery, coins, gold desk accessories or similar, the right time has always been and will be when you need the help and extra cash in your life. The fact is, gold will always be valuable and can be converted to cash consistently, unlike other assets. Granted, right now the market value of gold is probably at one of the higher points it has been in decades but, relative to the economy and modern income levels, gold has regularly produced a good return when sold.
Gold Jewellery Timing
For anyone who is considering selling gold jewellery but not ready to do so yet and may in the future, there is very good news on how to sell gold. Given all of the economic jitters in New Zealand and internationally, gold as a financial asset is not likely to see a decrease in market demand anytime soon. And for those with unwanted or broken gold items, that translates to solid buys and good price returns when liquidating gold jewellery. It also means that week to week, gold will remain strong without a lot of fluctuation, so there's no need to try to time the market for the peak point. The variation may be a lot of personal work to try and track while only producing a few dollars ($NZ) gain in the process.
There's no best time for everyone as a standard. For people individually, the right time to sell gold jewellery tends to be when the liquidation proceeds, the cash received, can best be applied to an important or critical need. That may be a car repair, medical bill, new improvement at home, filling a pay gap, a big event like an anniversary or birthday or similar. The market has nothing to do with these events, nor should it. So, don't delay life trying to anticipate the highest point of day financially.
In the meantime, lots of gold can be eligible for a sale. Earrings missing a pair broken bracelets or necklaces, a weak or faulty clasp, or just worn down items from heavy use can be sold. The value in all of these is the precious metal content. Keep in mind, items with lower gold quality like 12 or 14 karat gold will price less than those with higher purity, like a 24 karat ring or bracelet, but they will all still sell. The best gold to recycle and sell tends to be older pieces that have been unused for a long time or tend to be broken and unusable. If you have odd earrings, a bracelet with a broken clasp, or a necklace that is tangled and beaten, you can tell yourself "someday I'll fix this", but if you haven't repaired it so far, when will you do it?  The high skill required combined with the relative softness of gold means it can be expensive to repair jewellery, even cost-prohibitive. Instead, when you sell gold that is damaged or broken, you can receive extra money that can be used to buy a replacement and new jewellery versus trying to fix old pieces.
Once in a while, however, someone will have a gold jewellery item that is relatively new. The most common brand new pieces tend to be wedding and engagement rings with the settings included because something went wrong with the relationship and things ended quickly. In these situations, it might be better to sell the given jewellery through online channels or a jeweller where demand is better for the retail value of the items being practically new and unused. When a customer is dealing with a gold buyer, the items are being evaluated in the gold recycling market which prices the metal for spot worth, not the jewellery consumer context. This tends to surprise some folks who hope to get what they paid for a ring just a few months earlier or similar at a retail store. Much of that sticker shock is due to the jewellery profit markup to the consumer which is well over the spot price of gold adjusted for resale as scrap.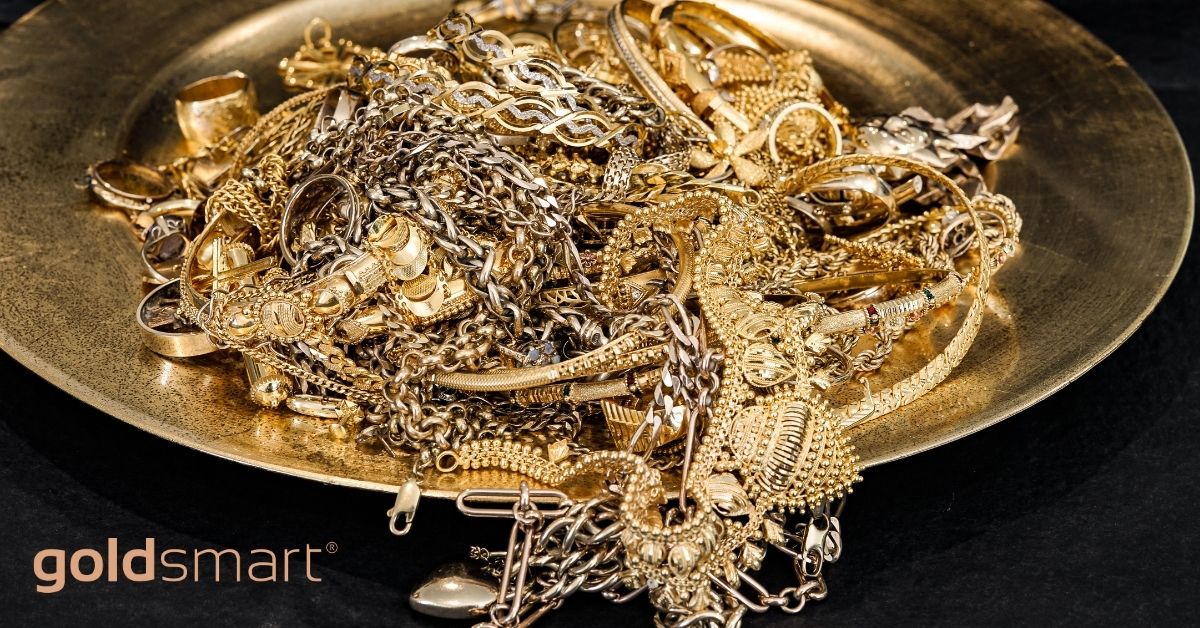 It Can Be Challenging to Sell Personal Gold
Private sellers who realize how challenging it can be to safely sell personal gold are off to a good start. There are a lot of characters out there who would love to buy gold off of an unsuspecting person at a steal. Finding a reliable gold buyer for unwanted, broken gold items and jewellery to recycle is like finding a gem in the middle of the desert. While there are lots of channels available, especially online now, most tend to be unreliable or cost the consumer too much with hidden fees and traps. A solid, trustworthy gold buyer will provide a number of key benefits any consumer should expect and be looking for, including:
A reliable and verifiable business presence in New Zealand
A transparent process either online or in person for safe selling of personal gold and similar
A clear education process so a consumer understands what to expect and what is involved
A fair pricing schedule connected to the given precious metal market
If you're potentially dealing with a gold buyer who doesn't meet the above, it might be better to step away and look for an alternative. There have been far too many stories in recent years of people being scammed out of their valuable gold for prices that are far too low in sale or, worse, the pieces are flat out stolen in fraud.
2021 Forward Will Continue to be a Good Time to Sell Gold
Gold prices have steadily increased in the past couple of years and finally tapered off a bit with the closing of 2020. Ask anyone who studies economics, finance or investing about gold and he will likely testify that the price of this precious metal has skyrocketed at an unprecedented rate in the recent past, especially since 2013. In fact, many such experts advise to sell gold jewellery and other gold items right now in order to capitalize on the high price while it still remains at current levels.
Part of what drove the price up was the utter financial chaos in the Spring of 2020. "Risk assets" initially surged after the 2016 American presidential election and promises of massive deregulation as well as a trillion dollars' worth of infrastructure spending being on the way. However, a lot of those promises just didn't manifest as quickly as expected. So, people with money to invest seeing the public markets overheated decided gold was a safe haven for value protection. As demand for gold pushed things higher, 2019 saw a record reach for gold rising when everyone expected it to back off. The trend seemed to be ready to reverse in January 2020, and then news of an unknown flu-like virus started coming out of China. People began to panic again when it got serious by February. Substantial amounts of money have gradually moved away from equities toward gold, commodities and bonds. Gold had always been inversely correlated to currency, especially the American dollar, and the U.S. dollar hadn't exactly been bolstered in the manner that the current administration under President Trump had promised. All of these factors combined helped drive gold up further, even after the momentary dip in March 2020 when COVID arrived in full fashion.
Gold has historically performed best when fears of inflation abound, all had plenty of that by mid-March 2020. The Spring panic dip saw a massive migration of money to gold and other safe havens as people worried that various governments were beginning to lose control. The constant barrage of news video showing protests and clashes in the streets with people and police didn't help any.
So here we are again at the beginning of another year, and the same question exists as to whether gold will continue to rise, stagnate or fall. Instead of asking and wondering more, people are in a very good position to act and sell their gold now. Gold jewellery, gold coins, gold bullion, scrap gold or anything else with gold will sell well right now. The precious metal's price has gradually ticked up to the point that most of those who own gold can sell right now for quite the tidy profit versus anything they paid years ago, even at spot market pricing.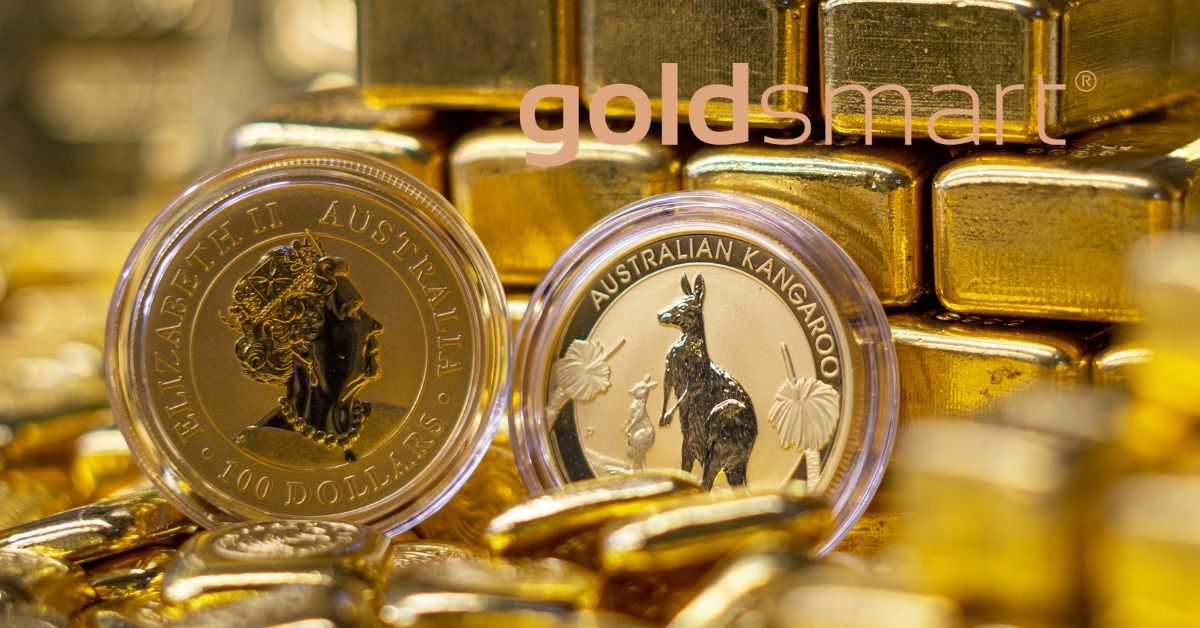 Could the Market Rise Further?
While it is certainly possible that gold continues to rise in value, there is also the chance that the price of the precious metal will drop. With a vaccine now starting to move into distribution, COVID may very well begin to be stymied and normality can be brought back to modern society. That means folks could very well start to pull their holdings out of gold and put their money back into other aspects of the economy again. It some cases it's already been happening as aggressive investors have been taking advantage of discounted property, goods and capital with their gold holdings and business desperate to make a sale for cash flow in 2020. When that starts to occur, more supply of gold becomes available and the value begins to drop again. Why not take some profits off the table right now while you have the chance? You can always reinvest in gold in the future when circumstances dictate it to be prudent. Sell your gold today, use the cash to enjoy life or invest in something else you have your eye on and there is a good chance that you will have timed the market to perfection. Today's high gold prices are an excellent opportunity for you to cash out with a bundle of money.
A Gold Smart Solution Readily Available
At Gold Smart we are always ready to buy your gold jewellery, regardless of its status or style. We look accurately at the metal content of your pieces, and you can rest assured you are getting the most for your unwanted items (whether it's gold, silver, platinum or palladium). Where you have a number of gold odds and ends and just need to liquidate unused or old precious metal, Gold Smart can help. We regularly evaluate and price unwanted gold for market value and return, providing a safe and reliable liquidation resource for consumers, both in person and online. You get a transparent process all the way with no hidden fees and complete security. This is why Gold Smart is the leading New Zealand gold buyer year after year. All our offers are fairly priced and consistent with the recycle value of the given metal involved. So, whether you have jewellery, gold accessories, bullion coins and bars or similar, Gold Smart will always be one of the best ways for your liquidate your assets into useful cash when you feel it's the right time.
Bring your gold to Gold Smart and you just might be shocked as to how much it is worth. Our offers for gold are more than competitive; we take great pride in providing gold sellers with top dollar for their pieces. If you need money on the double, have been thinking about offloading your gold or simply want to sell high after buying low, contact Gold Smart to schedule an appraisal of your piece(s). You can walk out of our facility with a wallet full of cash and you will enjoy invaluable financial freedom. Head on out to that swanky restaurant you've been eyeing, take a holiday, buy your sweetie something lovely or simply put your money in the bank for a rainy day. Stop worrying about trying to time the latest market and just enjoy your opportunity now. We are ready to help and meet with you to evaluate your gold. Just give us a call or email to find out more today.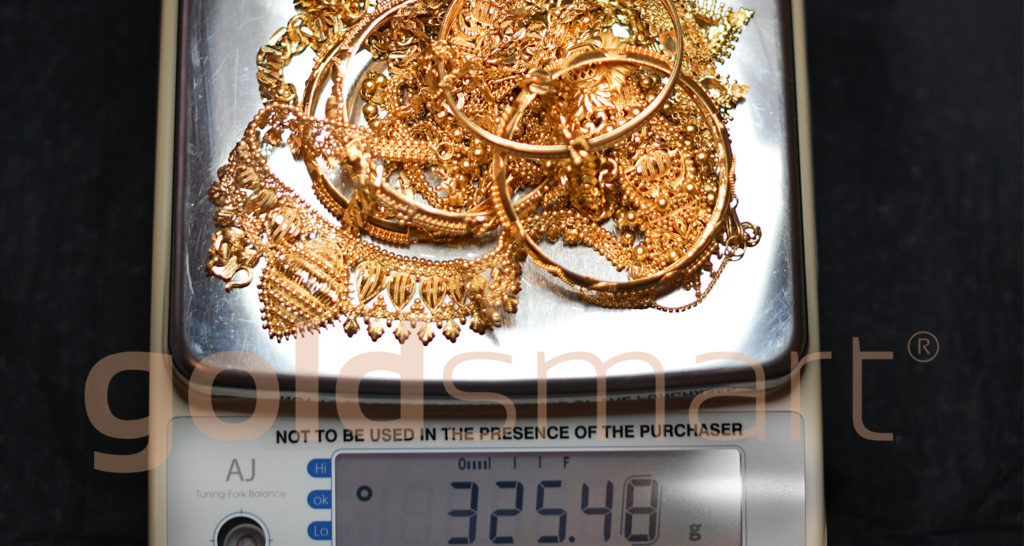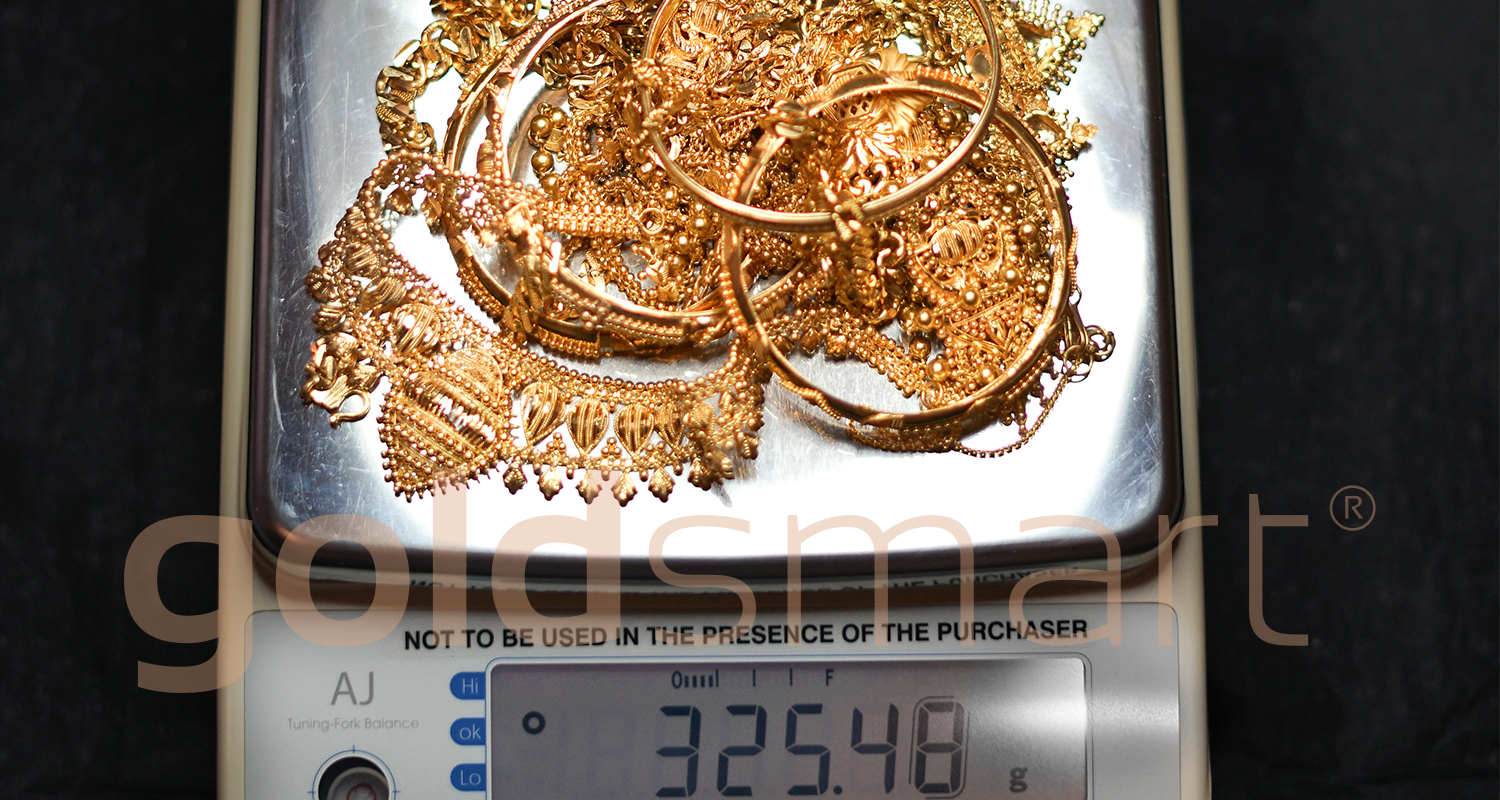 Gold Smart has always been a standing New Zealand source for consumers and individuals to liquidate unwanted gold, silver and similar precious metals. Instead of having items collecting dust in drawers doing nothing for years, folks can turn that asset into a useful functional form of cash. My gold becomes my opportunity again. Maybe you want to take a vacation, get some dental work done, pay for some classes and training always wanted or get a new TV for the home. All of these things can be possible with freed up cash from selling gold, especially now as gold prices continue to climb upward.
Gold Smart was started because we saw a critical need to provide consumers a safe, viable and fair resource to recycle old gold and silver, including jewellery. And we can help folks both online as well as in person as our venue, just 200 meters from the Auckland Sky Tower and Sky Casino and in the heart of Auckland's financial district. Drop by today and let's talk!
Buyers and Prices for Selling Gold
While petrol prices at the pump may be going through the floor, gold prices continue to move in the opposite direction, climbing higher each month. Some of this behaviour has been due to recent instability in markets and fear of economic recession in different countries. However, another big influence continues to the be the understanding that gold remains a solid hedge when government currencies start to show weakness as well. And it is important to note that these price climbs go in spurts, fall-backs to solidify a level as some people take profits in speculation, and then they climb again.
What does the above mean for consumers? Specifically, if folks have broken or unwanted jewellery and gold items sitting unused, now may very well be a good time to convert those items into usable, functional cash for your household. And Gold Smart can easily help you reach that financial goal, whether online or in-person at our venue address right in the heart of the Auckland financial district. On the other hand, if one wants to invest in gold, our MyGold program is a great way to do so safely.
Our professional gold buyers and teams operate without issue, provide fair and accurate prices for consumers, and stay up to date with gold markets daily. All of that means a seamless, smooth sales process for consumers. So, visit us if you think you have recyclable gold in your home. We are just 200 meters from the Sky Casino and Auckland Sky Tower downtown.
Our New Zealand Gold Smart Guarantee
One of the biggest issues people have with considering to sell gold is knowing where to do so. The second, which usually pops up right after the first consideration, is personal safety. That includes both immediate security as well as avoiding the risk of being scammed or mislead by a fast-talking culprit. No surprise, these two issue have prevented many from realizing the benefit of recycling and selling unwanted gold again and again. We solve the dual problem by providing a safe, seamless resource for selling my gold without issue or concerns.
Competitive Pricing
Because our buying teams working daily with the gold and silver market, we price items based on their most current value. That gives consumers the best return on their items in terms of pricing versus other venues that might be delayed by more than a week or using other methods for pricing evaluation not directly tied to the gold or silver market.
Efficient Response
Gold Smart also puts a premium on customer time. We push for fast turnaround and don't allow for needless delays. You get an answer and pricing fast, every time, every transaction.
Expertly Trained
Our Gold Smart teams and professional gold buyers are trained and retrained regularly. That provides a level of professionalism often not found in other venues.
You Make the Decisions
We don't pressure customers to sell gold. Your gold-selling choices are yours alone. We fully understand some folks may change their minds at the last minute because many times items have emotional ties. We won't pressure you ever.
No Traps or Fees
Nothing sours a financial transaction than a hidden fee. We don't play games with our customers or hide the ball. You know up front our service costs every time, all the time.
Easy to Find
We are located in the heart of the financial district just 200 meters from Auckland's Sky Tower and Sky Casino. Find us easily and let's talk in person!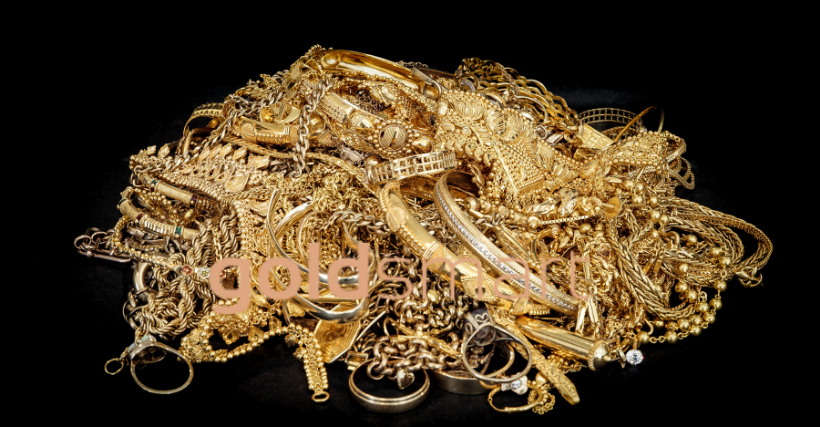 Jewellery provides everyone with a fine gift to give or receive, often associated with special moments and events. However, at a certain point like many things, the jewellery we have loses its appeal and migrates from being special to be stuffed in a drawer or a box somewhere. And then it becomes functionally useless. Fortunately, there's a very practical solution that allows people to get some value out of old jewellery pieces again. Assuming there's no longer a viable emotional attachment, all types of jewellery made of gold, silver and palladium can be sold for cash, and not for a garage sale price either. Here are 10 reasons for selling jewellery that will turn it into usable, valuable cash for your bank account.
1. Gold Rings
When it comes to men's jewellery, gold rings are probably the most common. And when made of solid gold they can have a very healthy return when sold for the recycled precious metal. That said, because men's rings tend to go through more of a beating by the very nature of how men wear them, they have to be made with stronger alloys. That means these rings are frequently manufactured with 12 or 14 carat gold versus higher quality that can bend easily or break. The trade off for all that strength comes in a lower gold quality that doesn't return as much when resold to gold buyers. Still, even lower quality gold will still command a sizable cash payment, especially if the ring is big and weighs a solid amount.
2. Bracelets and Necklaces
Both men and women will have these jewellery items, but women tend to have more than not. The best items are gold chain type, entirely made of gold or silver. And, no surprise, the higher the gold and silver quality, the higher the resale value will be. 22-carat gold chains do very well in resale value and often remain in high demand year after year. Some folks worry that these kind of jewellery items are hard to sell without a clear hallmark, stamp or paperwork to confirm their quality. However, top professional buyers have plenty of tools available to confirm the type of gold or silver they are looking at.
3. Earrings
Another category of jewellery that works very well tends to be solid silver or gold earrings. Irrespective of whether the items are in pairs or singles missing a match or even broken, as long as the earrings are solid precious metal, they will sell. So, there's no reason to keep them hidden in a box or drawer because these earrings can't be worn anymore.
4. Gifts You Don't Want
Everyone at some point gets stuck with a gift that's not really wanted. And jewellery can fall into that category as well. You smile, you accept the gift, and then it never sees the light of day again. That just ends up taking up space in your belongings and creates an ongoing sense of guilt. There's no reason to keep dealing with this double-dose of frustration. If that gift is made of solid precious metal, sell it for cash and get yourself something you really want like a trip, school access, a car accessory or a savings certificate for the long-term.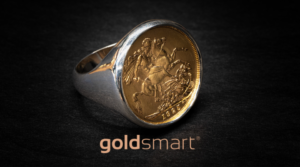 5. Forgetting About a Marriage That's Over
No one wants to wish a divorce on anyone, but for some, it becomes an inevitability. And those wedding bands no longer have a wonderful, good meaning anymore. Instead, they become a reminder of pain and angst. A lot of jewellery comes about during a marriage. And in that same respect, it carries a lot of emotional baggage every time a person looks at it after the fact when the marriage is over or ending. Rather than continuing to dredge up old feelings each time and getting angry or sad, selling that second-hand jewellery can turn it into resources for moving forward or buying replacement sets that are just as personal but disconnected from the past. Who knows, the money could go for a new ring set for a new chapter.
6. Inherited Jewellery
Similar to a gift, inheritance can be well-meaning but useless at a practical level. It's an attempt to pass down a last wish, benefit or thought from those who have passed, but that doesn't mean a person is obligated to keep the object or jewellery out of familial requirements. Instead, thank your relative or benefactor, and then move on. Liquidating the jewellery or sold precious metal item is still a benefit to you, and the wishes of your benefactor can still be realized by your enjoyment through what you really want from the inheritance versus what was received.
7. A Break During Hard Times
Life has its ups and downs, and not everything works the way we always expect or work for. Sometimes, things just become overwhelming and struggles happen. Your jewellery can be a safety net that can help in a bad pinch, giving you the cash sorely needed to get out of a bad spot. This is one of the reasons that fine jewellery has been handed down from one family generation to the next. It's not just for looks and fashion; jewellery has been been a cultural financial safety net for families for centuries. Modern times are no exception. With gold or silver jewellery, a person can easily take a few key pieces and convert them to ready cash to deal with an emergency, a special need, or get some bills off your back once and for all.
8. Taking Advantage of the Moment
Sometimes, selling jewellery is simply about investment. The pieces have been held onto for years and were bought at a time when gold or silver were priced a lot lower than today. With gold especially, that tends to be the case right now. The yellow precious metal has risen so far in the last decade or two, anyone who bought jewellery some 30 years ago is looking at a price return of at least five times the value simply because the spot price of gold has risen so much since. As a result, right now may simply be the right time financially to sell old gold jewellery and convert it into useful cash.
9. Spring Cleaning Anytime of the Year
Getting rid of old, unwanted jewellery can feel good. Whether its broken, damaged, missing parts or whatnot, as long as the jewellery is solid gold or silver, it can be sold for ready and valuable cash. And doing some spring cleaning can feel good too. You get rid of a lot of stuff that just isn't benefitting you anymore, and instead, you turn that property into a form that opens up new possibilities for you going forward. If nothing else, the money can be put in the bank or investments and grown even further. It won't do much of that sitting in a box hidden in the closet.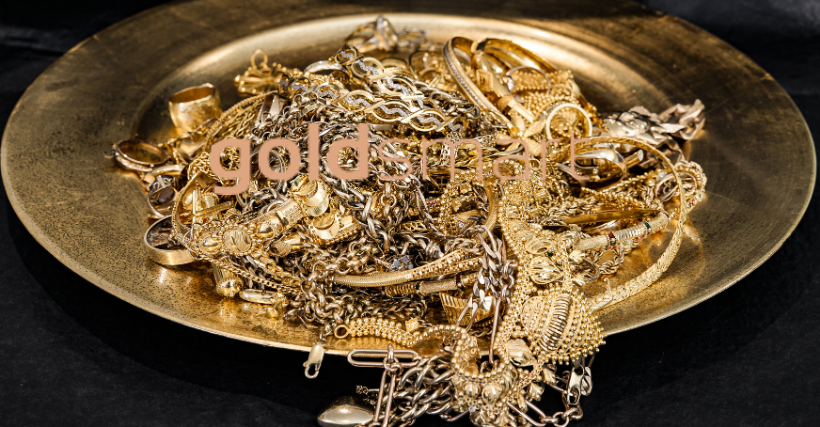 10. Giving Yourself a Reward
There's nothing wrong with giving yourself a reward once in a while. In fact, many experts in business, sports and life recommend it. Rewards motivate us to push and perform better, longer, harder and with more energy. Your old jewellery can be the means to make that reward happen for something special like a big family meal out, a weekend getaway or maybe even a new TV for the family room for enjoying all your hard work and effort.
Remember, Mixed Jewellery Won't Work
Lots of jewellery pieces, especially ring and necklaces will have precious stones installed into them. While these are valuable, they will not sell in a recycled precious metal environment. If you really have related jewellery items to sell with stones, you will likely be better off looking for second-hand jewellery markets that specifically look for stones in settings or resale to stone buyers. These days there's a market for everything with enough looking.
Gold-Plated? Don't Bother
Another big one that amazingly still gets people trying to sell them, selling gold-plated jewellery is a big no-no in the precious metal world. First off, if it's gold-plated, it's not gold. The jewellery is a base metal with a very thin form of gold sealed to it. This is known right upfront when people buy these items, or because it has GP stamped on it. However, everyone once in a while someone still tries to sell a gold-plated item only to be embarrassed and turned away. Don't put yourself in that situation. If you know or have inkling jewellery that is gold-plated, find out first before trying to sell it. You'll save yourself a very awkward moment.
Go With Your Best Gold Buyer in New Zealand
Hands down, Smart Gold has proven to be one of the best buyers of second-hand gold or silver, offering customers some of the best prices for their old jewellery sale after sale. Regardless of the lot size being big or small, every customer is treated with high-quality service and professionalism. Every lot is rated and evaluated carefully with expert eyes. We take our time with every customer, there is no pressure and no rushing. And Gold Smart buyers have no issue if someone at the last moment changes their mind and doesn't want to sell an item. We'd rather have a long-term relationship than a quick sale. Gold Smart will always be there for New Zealand.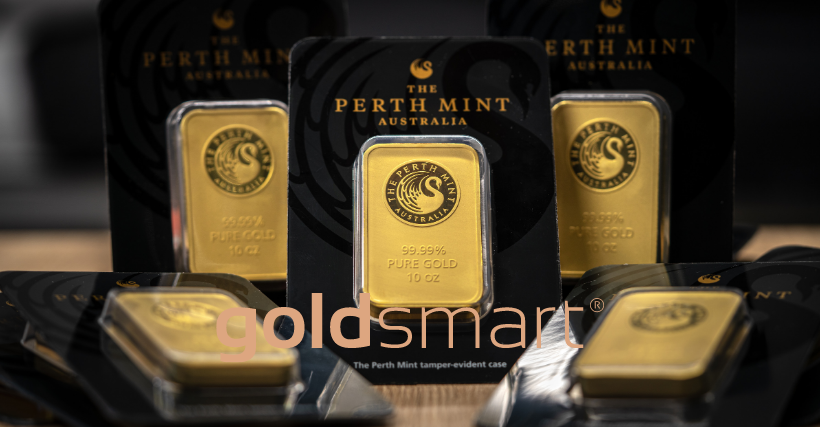 If you've been watching the TV and happened to see a commercial offering the means to sell your unwanted gold to a business named Gold Smart, it wasn't a joke. It's real. Gold Smart offers regular Kiwis like yourself one of the leading gold buyer channels available in New Zealand with one of the highest records of trust, reliability, fair pricing, and safety all in one package. Designed with a professional approach to second-hand gold buying from regular consumers from all backgrounds, as well as being open and transparent in every transaction with every issue and detail, Gold Smart has risen to the top of choices available where to sell unwanted gold. And seeing them on a commercial is just the tip of the iceberg. Selling your gold doesn't have to be an esoteric chase on the Internet for information and how-to's. Just like in the commercial, Gold Smart makes the process easy, comfortable, and fun as well as educational.
Taking Advantage of 2020
Right now, selling personal gold that you no longer want because it's broken, missing a pair, out of fashion, or just not desired anymore is a really good idea. Since 2013 the spot value of gold has risen tremendously, so even if you had bought the particular gold piece yourself, there's a very good chance the value currently is well past whatever was paid for it originally. In fact, the value may even have doubled if the particular gold item has been held for longer than a decade. And one of the easiest ways to liquidate those unwanted gold items, whether they be jewellery or accessories, is to work through a professional buyer like Gold Smart who is designed to handle both small and large personal lots on a regular basis. Given how streamlined the process is, there probably hasn't been an easier method in New Zealand at least until now.
Why Sell Gold Instead of Holding Onto It
Let's be realistic. Exactly what will unused, unwanted gold be used for in the future by you? Are you holding onto the items to give away as an inheritance? This is understandable, but what often happens, in reality, is that recipients typically sell most of what they are gifted and do so to take advantage of the cash from the sale. They are typically not attached to inherited items and where there is value, they will frequently liquidate a gift to use the funds for what they really want to do. So, if you want to leave an inheritance of value, it may be a better idea to sell your gold and set up the money itself in a trust or a fund that grows while it waits to be gifted in your estate. That would be a smarter approach, it would increase the value of the money over time, and your beneficiaries would actually appreciate an estate gift they can readily use for a home downpayment, a car, or an educational opportunity instead.
Another reason people hold onto unwanted gold is in the belief that they themselves can eventually put it all together and have the items melted and formed into a new item, such as a pair of rings. While this idea is rather creative, it is unlikely to happen without great cost. One would have to pay for all the smelting, crafting, and molding. It would a better idea to simply sell the gold one has, get the value, and then go shop for a pair of rings that are already crafted in a style desired. It's less of a mess, challenge, and a lot easier to make a reality, such as a set of new wedding rings to market a 25th anniversary, for example.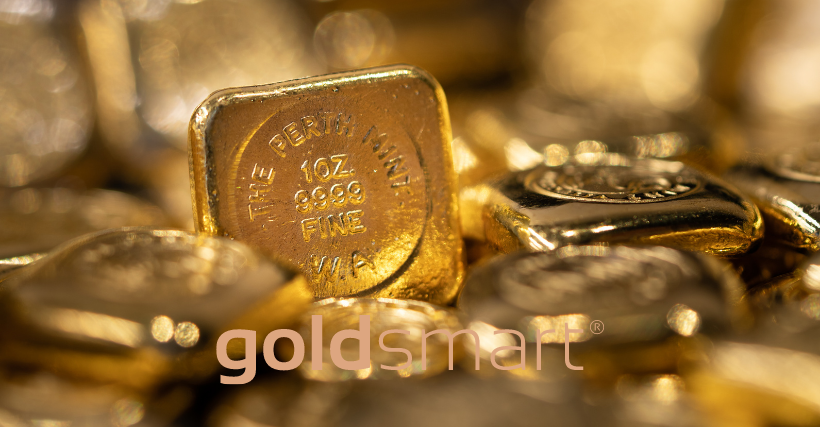 What to Sell
Generally, anything that is constructed of solid gold in any form will work. That means the item, whether it's a coin, jewellery, accessories, or nugget, needs to be entirely gold. It can be a lower or higher quality of gold, but the items cannot be gold-plated. In truth, gold-plated items are not gold at all. They are instead some kind of base metal like steel, copper, lead or similar with gold chemically bonded as a thin layer onto the base metal. This gives the appearance of gold but without the actual cost, which is a common selling point for costume jewellery, for example. It looks attractive and fancy from a distance, but there's no issue if it breaks or gets lost because the value was minimal. In the same context, however, it cannot be relied on for selling used gold either because it has nothing to do with the precious metal. Every once in a while there's a consumer who has been under the impression that a piece of jewellery was in fact gold, and it turns out with basic testing just to be gold-plated. That usually ends up being an awkward moment, so it's well advised to avoid this problem from the start.
The best unwanted gold to sell has been marked. With bullion coins and bars, for example, they are issued by a government mint or similar, and stamped with original markings identifying what they are, their official weight, and issuance. When it comes to jewellery, fine pieces will also have stamps, engravings, and hallmarks identifying their quality and make. These can come in different forms. Sometimes, they will have a series of numbers starting with a 9. Other times the mark will have two numbers and a "k" next to it, such as "22k". These types of codes identify the quality of gold in the piece, such as 12 carat or 22 carat gold. The higher carat is, the more valuable the gold item is as it is closer to full purity. True gold nuggets, for example, range from 20 carat to 24 carat in purity, being the raw gold itself before smelted and made stronger in an alloy with another metal.
If, on the other hand, an item has the letters "GF" or alternatively "GP" that's a sure sign the item is gold-plated. Not all gold-plated items will have this labeling, so don't depend on it to be present. However, if visible and clearly stamped, then that piece is a done deal and not worth bothering with. Sell it online via eBay or something similar instead.
Remember, second-hand gold comes in all types of shapes and sizes. It's not just limited to fine jewellery. Gold has been and continues to be used with flatware, mementos, commemorative medals, pens, watches, plaques, and more. You may not be as lucky as a certain Venezuelan village this year with gold washing up on their beach, but it's worth a good look through the house to make sure something wasn't missed stuffed in a drawer or box somewhere fated to sit for years because it was forgotten about.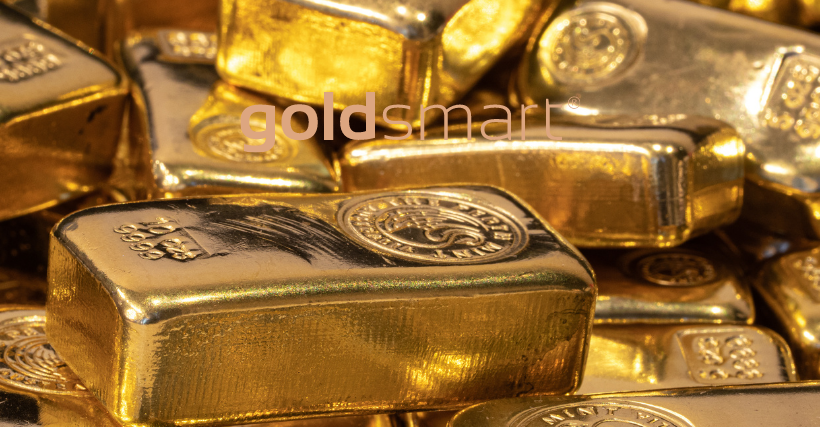 Researching What You Have
There are a lot of good references available to get a better idea about what you might have as well, especially online and with the Internet. For example, if you find you have a box of coins in your home, including a gold one, you may very well have a valuable find. More than once, someone has found a gold guinea that was worth a few dollars when fully evaluated. These were quite common in earlier centuries and issued throughout the Commonwealth before the 20th century.
A good rule of thumb when you do identify the gold involves is as follows. If the gold is 12 carat or 12k that's essentially a 50 percent purity level. So, the starting point for value would be the spot value of a troy ounce at 50 percent. However, most scales have nothing to do with Troy values, so you would need to convert the value of standard scale weight to Troy values. That conversion is essentially as follows: one standard ounce equals 28.35 grams, while a troy ounce is 31.1 grams. Use these two values to get a rough of the weight and then measure it by the quality. So, if a jewellery piece were 283.5 grams in weight, that would be 9.116 troy ounces (283.5 grams divided by 31.1 grams). If the item is 12 carats, then at spot price, let's assume $1,800 USD per troy ounce, it would $900 USD (remember, its 12 carats which is 50 percent of 24 carats) times 9.116 troy ounces, giving a market value of $8,204 USD approximately, or $11,517 NZD. This does not mean you automatically get that amount big dollar amount for the gold item. Instead, a professional gold buyer will buy the item at a markdown value to accommodate his business costs and a margin for profit. However, the method above gives you a ballpark idea of how to evaluate your gold instead of selling blindly.
You can expect that most fine jewellery, especially rings, will be lower carat values. The gold is mixed with another metal to make it stronger since gold alone is a very soft material that can bend and break. Typically, fine jewellery will be in the range of 12 carats to 18 carats in gold purity. However, what often happens is that people lose their paperwork and have no idea what gold is in their jewellery, especially if it has no identifying hallmarks. A professional appraisal can solve this problem. Labeled and marked jewellery will also tend to sell at a higher value simply because the premium quality is known and clear; this is the case with jewellery from Tiffany & Co. for example, as well as government-issued bullion coins.
Also, don't forget, some gold items have collectability value in addition to their base gold worth. This is common with Rolex watches as well as bullion coins with older dates on them. Additionally, certain types of vintage jewellery can command a very high value in collectability as well, especially if the famous maker is no longer in business. When you find you have an older item in your collection, it may be worth the trouble to have it appraised versus just weighed for gold value alone.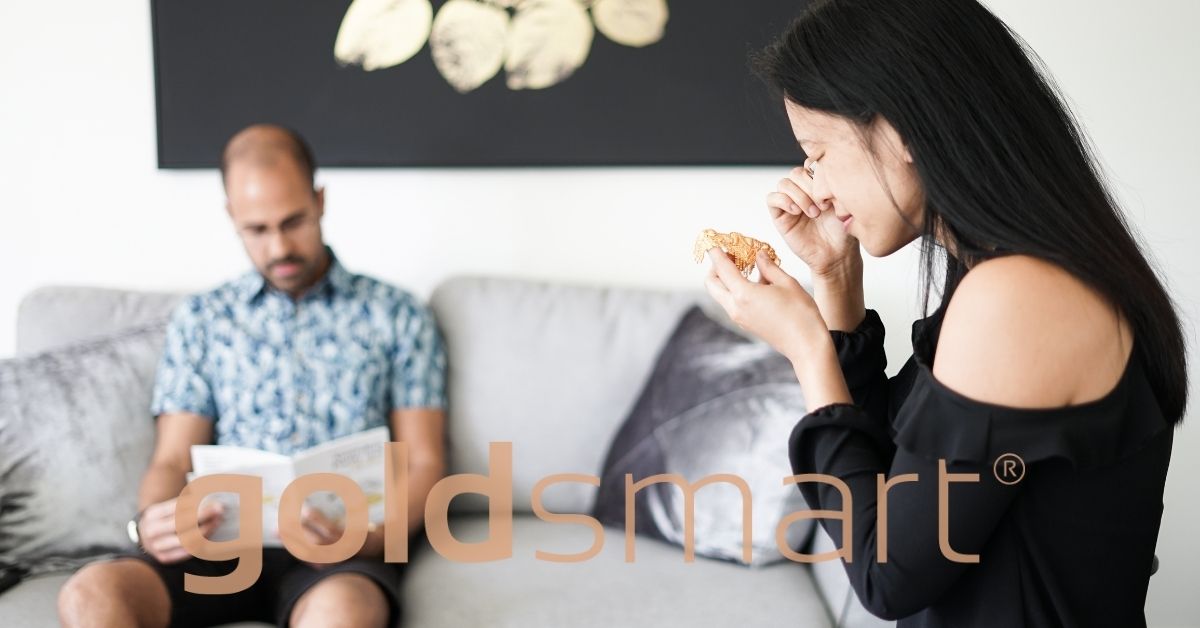 Where to Sell Your Gold
Obviously, Gold Smart is not the only channel where New Zealanders can sell their gold to. In fact, there's a number of businesses as well as private parties one can use who would be glad to buy second-hand gold. That doesn't mean that these channels are the best choices. Hands down, pawnshops and payday loan offices are some of the worst places to sell to if you are hoping to get a reasonable value for your used gold. Both are geared to maximize their profit margin and offer only the lowest cost possible, assuming people coming to them are already hard up for cash and need a quick payout. This kind of dilemma works in this kind of a business's favor. Secondly, many assume a local jeweler can be a good option as well.
Most jewelers are not geared for bulk gold and tend to have to resell it to someone else who is a gold consolidator. In these cases, the jeweler only benefits from the transaction by the profit margin between what he pays versus what the consolidator provides. That works against the personal seller as well.
Finally, there are the private buyers, usually identified by only being in town for a few days, operating out of gold parties at someone's home or out of a hotel room or hotel conference room for a few days. Similar to the pawnshops, they wave ready cash for sellers and offer very marked down prices for the gold being sold.
Professional gold buyers like Gold Smart and others do not resort to pressure tactics or quick cash. They take a well-established process for buying gold after it is evaluated with the customer and the full price value is known. Because these businesses are looking for a long-term relationship, the quick profit margin does not matter so much. Instead, they offer a fair price, with a markdown to make it profitable, and the seller gets a higher value for the second-hand gold than through the above alternatives. The process may take a bit longer, but it is far more valuable and rewarding for the seller.
For your own safety and risk, do not consider online platforms such as Craigslist or eBay as viable channels for selling your gold. These digital avenues are flooded with scammers working the auction sites and ads every day for people who try to be trusting and make themselves vulnerable. Story after story has happened internationally with people sending money and getting nothing in return, or people sending their jewellery, thinking they got paid, and finding out the money was reversed and they lost both. It is simply too easy to steal from someone online because these platforms don't really have much of an incentive to actively protect the seller, especially one with a brand new account. Even professionals have been duped by gold scams recently, like the big Kingold bar fraud this year.
If you are going to insist on selling your gold online, research your value first before posting. Look for a sale that is in your favor and make sure you get paid first. Don't assume just because it was an electronic payment that you're safe. Chargebacks are a known problem as people pay and then tell their payment processor it was a fraud. The payment money disappears from your account, the buyer has everything. Insist instead on post office issued money orders sent through the old-fashioned mail. Believe it or not, this is the most protected way to get paid before sending any of your gold anywhere.
Not the First, But Probably One of the Best
Again, Gold Smart is not the only buyer of gold in New Zealand, and we encourage people to learn and know the market instead of just picking the first buyer that comes along. However, we do believe what you will find is that Gold Smart provides one of the best values to sellers, insists always safety and transparency, and will never pressure you into a sale, period. Folks tend to be so pleased with their Gold Smart transactions, they become regular customers, knowing full well that they are working with one of the most established gold buyers in New Zealand for a reason. Find out the difference yourself. Give us a call or email for your first or next gold sale, and let us evaluate your items for you. You'll be surprised how easy Gold Smart makes gold selling today.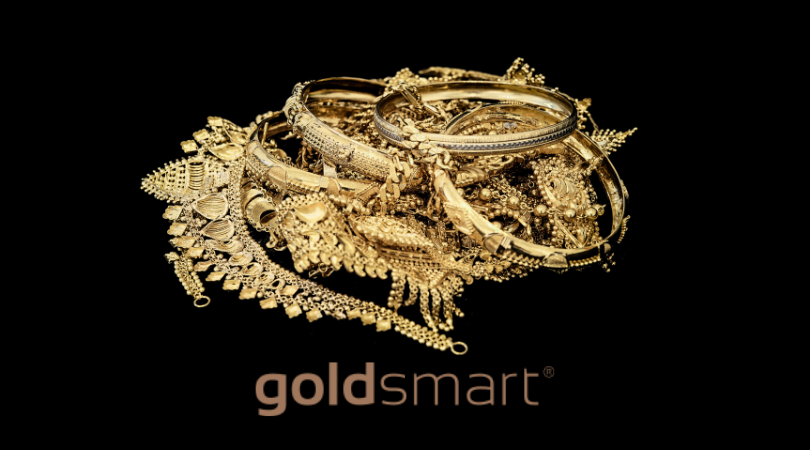 Most people are familiar with the idea that precious metals are worth significant value. Whether it's silver, gold, or palladium, things made of these metals will continue to have worth even if they aren't functional anymore as an item simply because of the metal's value itself. This is because precious metals can be melted down and reformed into new items with similar or greater value. This is the fundamental principle driving the demand for scrap gold. Note, second-hand scrap gold is not garbage. While there is a market for gold recovered from other items such as computer motherboards, scrap gold is really generic term for any gold that is not wanted anymore but still has value for its metal alone.
The Ideal Scrap Gold for Selling
Not all gold works for selling as second-hand. A key factor involves the gold being clear of any other embedded or attached materials. Precious stones, for example, are a big issue. A good amount of jewellery involves gold with stones set in them. In these cases, the jewellery is a combination of the value of the metal as well as the stones, and not every gold buyer is prepared or interested in dealing with products that ultimately will end up in too different markets. Stones cannot be melted and consolidated with other stones. They are units in and of themselves. So jewellery with inlays and similar is not going to qualify for the best second-hand gold-selling possible.
Broken jewellery is a common type of gold bought. The pieces tend to involve earrings, rings, bracelets, and necklaces. As long as they are solid gold in any form, from 10 carat to 22 carat, the gold is worth value and can be sold to a gold buyer for cash. Obviously, the higher the carat quality of the gold, the more that it will sell for based on weight, quality, and the current market price for gold. These items are then sorted and put together with similar gold to be melted and reused again by the gold industry, whether it be industrial or as new jewellery or as bullion.
Other types of gold might be useful as well, as long as they are in solid pieces. Gold nuggets, for example, have a high quality of gold purity and when confirmed on the quality will usually sell for a sizable return. The quality value can range from 20 carats to 24 carats, mainly because the nugget is a pure form of the metal unadulterated with any other material or metals such as alloys to make the gold stronger for daily use. Usually, gold nuggets come from a couple of sources: either they are attached to a chain in the form of jewellery, they are found in the wild, or the nugget is bought from someone else. In every case, the nugget has been mined out of the ground and simply not smelted down yet into refined gold.
Gold coins, medallions, commemorative medals, and similar, plaques and pens are common enough that they show up. These are items that people typically have won or been awarded with due to a great accomplishment in life or career. Sometimes they are sold by the holder, sometimes they appear in an estate, and many times collectors who've had them decided it's time to sell these items for their metal value as well.
Scrap gold can include gold fillings, which are in essence chunks of real gold that were used for teeth protection and filling cavities. People have tended to hold onto their gold fillings even after they fell out because of the value of the metal itself. Most of the time this shows up in estate holdings because gold stopped being used for dental work a long time ago, but it does appear once in a while.
Industrial gold is a newer type of scrap gold showing up as well. This particular type is a bit more difficult for people to sell, however. Most times it is industrial recyclers who are recovering gold from technology parts. However, it can happen that gold is used in wiring or in electronic parts. If separated completely and in its metal form only, it can actually produce some worth as well. But it's not common for a household to have this kind of gold available for recovery.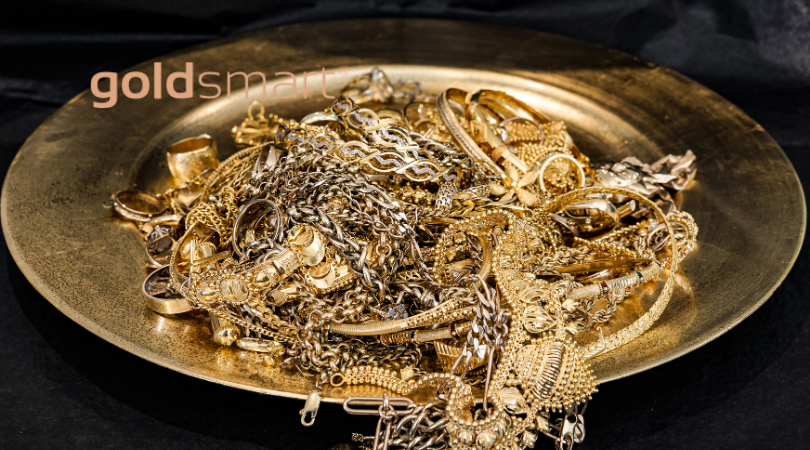 What Scrap Gold Is Not
A key type of item that definitely does not count as scrap gold is gold-plated jewellery, coins, accessories, and similar. These are quite common in just about every application of metal goods, and gold-plating can be produced with a variety of procedures. Some of it looks extremely good and similar to real gold, but it is not. A simple check with removal of the surface will immediately show the base metal underneath.
Gold foil is also not going to be reliable as a form of scrap gold. While it is, technically, gold, it is so thin and insubstantial, there isn't much to work with that would actually be valuable. Worse, in almost every application of gold foil, it adheres to some other material like wood or plastic. Even trying to heat off the gold in its minuscule amounts would end up creating a fire hazard in the process. No one wants to even deal with the hassle, so it's not considered.
Getting Ready to Sell
Once a person has their scrap gold generally identified and collected, it is a good idea to prepare for the selling process.
First, any paperwork that actually identifies a particular item such as jewellery is extremely helpful. Documentation can cut through a lot of testing and guessing if an item is fully explained and sourced. It will still be tested for gold content because there are plenty of characters out there faking documents to pull a fast one on gold buyers, but the testing is simply to make sure the piece and documents are in fact true and accurate.
Second, any items with clear detail, markings, or prints on them describing their gold type is ideal. Gold bullion coins, for example, are very much in demand because they have been measured by a government issuer and typically have the exact weight stamped on them permanently. Fine jewellery will have its maker's mark, a hallmark, or a stamp of gold type on them in some code form or lettering. These details also help delineate the type of gold involved.
With the above and the known paperwork, the scrap gold should be segregated into piles for their common quality. In other words, everything that is 10 carat gold should be in one bag, everything 18 carat gold should be in another, and so on. This helps the buyers tremendously instead of fishing through a giant pile and doing the sorting during the evaluation process. Good buyers will still confirm each piece, but having all the 14 carat items together just makes the process move along smoother.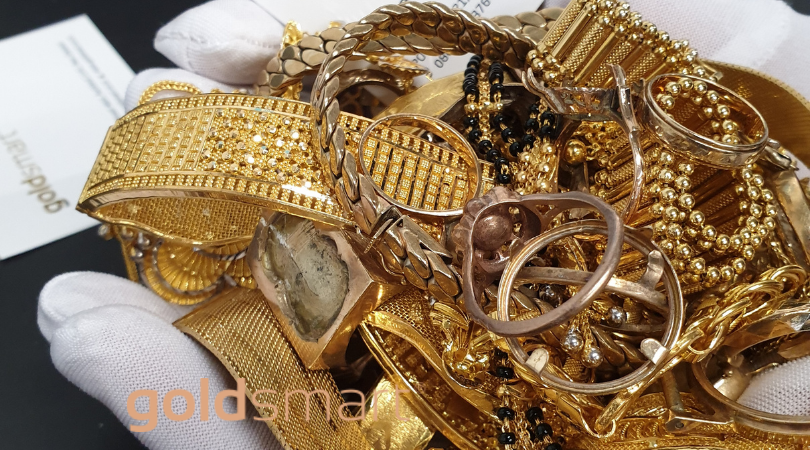 Where to Sell
There are more than a handful of agents and businesses that will buy scrap gold. However, there is a wide range of usefulness and service between one buyer and the next. Generally, they tend to fall into categories as follows:
Private temporary buyers – these are characters who show up in town for a few days, offer cash for second-hand gold, and either work out of someone's home at a "gold party" or from a hotel meeting room in town. Within about two or three days they are gone. They rely on people's interest in immediate cash and often buy gold well below what it is worth.
Pawnshops, payday loan offices, and fast loan shops – these businesses are a bit more stable in that they have a physical address, but they buy scrap gold as part of their overall business. Their goal is always to buy items well under what they are worth and again rely on people's need for immediate cash to make their service appealing.
Jewellers – Some jewellery dealers will buy used gold jewellery, rings, and bullion, but they many times are not geared for the process. They will immediately hand the gold over to a consolidator they work with and will want to make a profit between what they buy and what the consolidator's price is. They frequently will not deal with all types of gold, focusing just on "sure" pieces and coins.
Professional gold buyers – These are businesses that are well-established in the gold buying market. They can oftentimes be consolidators as well. However, unlike consolidators, professional gold buyers will handle smaller, personal lots as well as larger gold lots, providing a dependable channel for gold selling. Because professional buyers are well-connected as feeders to consolidators, they are able to command good pricing and pay well for the gold they buy.
Consolidators – These are the folks who actually take multiple lots of the same type of gold and perform the melting process. They then take the smelted gold and typically reform it into ready bars that are then recirculated back into the gold market to bulk metal buyers. They deal with so much gold per lot, most do not have time for smaller personal collections.
Local New Zealand Help
Gold Smart has been a long-established professional buyer of second-hand and scrap gold for years. Our process is secure, safe, reliable, and transparent. We don't involve any hidden fees, sellers have full discretion to commit or not to sell, and one is ever pressured into a sale they don't want to be involved in. Our buyers patiently work with all customers, and we would rather educate them on how gold-selling works than just push another sale through. That's the reason why most of our customers are return accounts who keep coming back for the high-quality service Gold Smart provides. Find out more, give us a call or email and we can get started evaluating your scrap gold today.