Unfortunately, retail jewellery providers can mark up the cost of an item by as much as 500 percent to generate profit. Buyer beware and personal shopping comparisons are absolutely critical for consumers, or they can easily spend far more than gold and silver jewellery is really worth, but some profit margin will always occur even with the best research.
At Gold Smart we know the above can be a big issue and shock for folks the first time they sell gold. This is why we spend a lot of time educating folks online and in person what the true value of recycled gold will be, starting from the market spot price for the metal itself to end resale value of a gold item. We are also clearly transparent about our entire gold buyers process so folks aren't surprised by any hidden fees or omissions. After all, people want to know where I can sell my jewellery comfortably We help folks sell their gold safely and securely, avoiding scrutiny or interest by parties who have no business being involved in one's personal affairs.
Find out more online, educate yourself, and when social distancing dies down visit us in person. We're just 200 meters from the Auckland Sky Tower and Sky Casino, right in the heart of Auckland's financial district.
The Selling Gold Process
There are lots of options available for a private person to sell his or her second hand gold. However, many of them have high risks, can put a person in an unsafe situation, and don't follow professional standards. With Gold Smart we aim to solve all three of these problems right up front as well as provide customers a transparent, reliable gold-selling process they can depend on for best pricing.
Gold Smart focuses on customer satisfaction in a fair process. Our gold buyers go through extensive training to serve the customer well, particularly with education about how the process works and affects them directly. We avoid add-on fees or hidden commissions; customers know right from the start how second hand gold pricing was put together, how they are affected, and the customer makes the final decision always without pressure to sell. No surprise, our past customers speak directly on how they have been served and why they keep coming back to Gold Smart:
"It was an absolute pleasure doing business with Gold Smart. They are highly professional and the nicest people too. Felt extremely comfortable dealing with them and the way they communicated with me. I went to a well known jeweller on Broadway before I went to Gold Smart and was most disappointed with their attitude, service and especially the price they offered me. Don't go anywhere else if you are thinking of selling your gold. They will give you the best price and you will be amazed at what your old gold is worth."
– Debby, Auckland.
You can meet us online 24/7 for sell gold Auckland options, or directly when our national social distancing needs adjust. We're right in the middle of the Auckland financial district. Find the Auckland Sky Tower and Sky Casino, and we're just 200 meters from there.
Projecting Gold Future Values
Imagine for a moment that every currency in the world disappeared or became worthless like it did in the early 1930s. What would replace money? At first most folks would think of barter, can I trade anything I have or can do for what I need? Unfortunately, barter is very localized. Your barter value is only what the immediate local community will exchange for it. Something else is needed for trade and exchange beyond an immediate town. And for centuries that standard, universal commodity would be gold. Everyone knows what it is, what it is worth, and how to use it in exchange. No surprise then, gold would likely be the fall-back if government currencies collapsed tomorrow.
However, why does currency risk matter today in modern times? We don't have the global instability of earlier centuries, and we've enjoyed strong government economics for almost 100 years now. In reality, though, our economies are extremely fragile as recently made evident with broken supply chains for needed goods during COVID-19. As a result, gold has had increasing pressure to rise in value and there's no end in sight right now.
We know there is going to be a continued demand for gold, as well as gold and silver jewellery, and all will rise and ebb accordingly with forward movement in economies both locally and globally. If you feel gold should be a part of your portfolio or increased, MyGold and Gold Smart can help. We provide both online and in-person channels for acquisition as well as extremely useful MyGold tools for storage and protection as well. We can discuss by phone, Internet, or in person what your needs are with our team located just 200 meters from the Sky Casino and Auckland Sky Tower and centralized in the Auckland financial district.
Just like all those clothes, old furniture or books you no longer want and end up making a few dollars on with a garage sale, you can also liquidate your old gold and unwanted jewellery items by recycling their precious metal. Whether it's a single earing, a broken bracelet, a scratched and bent ring, if it's made of solid precious metal like gold, silver, platinum or palladium, you can change it into usable, working cash by selling it to a gold buyer like Gold Smart. There's no wondering where to sell my jewellery with Gold Smart's benefits available.
Our gold buyers have been in the precious metal business for years, and Gold Smart has a well-standing reputation of fair pricing and safe transactions for all of its customers. You can reach us online or in person at our venue right in the middle of Auckland's financial district. We're easy to find, just 200 meters from the Auckland Sky Tower and Sky Casino. Clean out those drawers of unwanted gold and put some cash in your pocket!
Estate and Home Cleaning
We've all faced the dilemma at one time or another of what to do with old jewellery. Whether it is inherited or bought personally, at some point various pieces and accessories just don't make sense to keep any longer. But instead of recycling or disposing of them like we do with other things that break or no longer serve a purpose, we stuff jewellery into drawers or closets and nothing happens.
Fortunately, there's a completely viable resource available for folks to now do something with all their old items and gold that just taking up room and worry. Instead of continuing to create a collection of useless odds and ends, people can instead convert their broke and old jewellery and gold items to cash. The process is safe, easy to do, secure, and consumers actually can receive a fair price for their items instead of being short-changed.
So if you have gold, silver and other precious metal jewellery that serves no useful purpose anymore, broken items or pairs missing a match like earrings, or gold and silver coins you're not sure what do with, Gold Smart is available to help you convert them into very useful cash. Consumers are fully educated on the entire process, there are no hidden fees or costs, and the price paid is entirely at your decision whether to go forward or not. We regularly have folks who sell items but might pull one or two back due to emotional memories. We understand, and no one is ever pressured into a sale with Gold Smart. We also help folks convert to new, modern gold choices with our My Gold store platform, and MyGold storage tools.
We are just 200 meters from the Sky Casino and Auckland Sky Tower. Easy to find, we're right in the middle of Auckland's financial district downtown (Auckland CBD). Call or visit is and we'll get you started.
Selling Silver
Look in the precious metal world and the first place folks pay attention to tends to be gold and profit from gold. However, the far more accessible option and also a very good venue for value appreciation tends to be silver. Used in both retail and industrial applications, silver has long been a high demand precious metal in the lower cost range of the related metal family. And as investors and people continue to look for ways to maintain value of their holdings with resources outside the typical public markets, silver continues to appreciate along with its other metal cousins.
Because of the increased speculation, consumers who have lots of pure silver items such as tableware and jewellery can convert these into cash at very good prices right now, especially if the items aren't really doing them any good otherwise. Everything from broken and unwanted jewellery to mismatched fork and knife sets are entirely sellable in this market today. And Gold Smart is one of the best channels available to New Zealand consumers as a sell gold Auckland resource.
At Gold Smart, we regularly buy precious metal items, jewellery, coins and accessories from consumers, functioning as a bulk precious metal recycler among gold dealers in town. We also sell gold via our MyGold program, including storage tools. So, don't continue to hesitate and wonder what to so. Come over to our office and let's see what we can price. We're in the centre of Auckland's financial district (Auckland CBD), and 200 meters from the Sky Casino as well as the Auckland Sky Tower downtown.
Fortunately, just carrying more scrap gold or silver storage isn't necessary. Anything that incorporate solid precious metal can actually be recycled. Even better, one can get paid cash value for it, turning that useless metal item into a resource one could actually apply for a home improvement, a travel wish, a new class or school cost, or fine clothing for a career change. The options are plentiful once on realizes what can be liquidated and turned into useful cash.
Gold necklaces, bracelets, rings, mismatched earrings, bangles, name plates, trays and more can all be sold for precious metal pricing. The key factor is that the item must be made of the precious metal and not gold plated or some kind of substitute type. Secondly, folks should understand that higher purity results in higher prices. So, a 12 karat necklace will never price better than one that is 24 karats.
Gold Smart online or in-person can fairly price your items and safely provide you resource for turning second hand gold into useful cash. We are located downtown in the Auckland financial district, just 200 meters from the Sky Casino. Look for the Auckland Sky Tower and you'll find us right next door.
Gold Prices for Scrap
Spending any time paying attention to the financial markets and eventually one is going to end up becoming aware of the price of gold in recent weeks. It's one of the major investment indicators regularly track, regardless of the financial new source. And gold prices are high historically and continuing to keep increasing over time, year after year. That of course is going to trigger consideration in anyone with gold whether it's possible to convert unwanted jewellery, coins, broken items and similar into actual useful cash for the value of the metal involved. The answer is a resounding YES.
Recent weeks due to economic instability world-wide and the need for a hedge against sliding market have seen a significant increase in gold interest from various channels, including both individual and institutional investors. All of that increases demand for the metal in bulk form. It also makes for a good time for folks with extra gold that is unused or second hand to convert it into cash as recycle precious metal. And mining isn't really an option; the cost of pulling new gold out of the ground is tremendous. So new infusions of recycled gold are far more attractive.
Gold Smart makes the process of selling broken or damaged gold extremely easy. Our gold buyers handle all types of the metal, regardless of condition. As long as the item is entirely gold and not gold-plated or some similar substitute, it provides a viable sale for recycling precious metal. Gold Smart regularly has their gold buyers review and price consumers who sell scrap gold with offers at the best market prices possible for broken gold or scrap gold, without any hidden fees or surprise costs involved. And we easily handle sales online or in person. Our physical venue is right downtown in Auckland's financial district. Look for the Sky Casino and Auckland Sky Tower, and we're just 200 meters away.
The Risk Difference in Places to Sell Gold
For the modern, digitally-connected world, no one can argue that there's not lots of different places to sell one's personal gold, silver and similar. Whether online auctions, classifieds, online markets or outright private sales, the Internet has made it extremely easy for people to connect and sell, trade or barter all sorts of goods. However, despite the technology advances and making the big world smaller in terms of communication, principles of sale as old as Roman times still apply – buyer (and seller) beware – Caveat Emptor!
The problem with lots of parties are that they aren't professional at all or a seller could find him or herself dealing with a risky individual or operation. Story after story, people who normally are very intelligent and wise have been duped and scammed just as easily as anyone else because many fraud players are extremely crafty at getting people to separate themselves from their valuables. So, a lot of folks hesitate or refuse to sell at all because the potential risk seems too high.
Gold Smart offers a viable, safe alternative to sell broken gold and precious metals in New Zealand. Our operation has been in place for years as a licensed New Zealand business and financial operation. We have a long track record of customer service and satisfaction with one of the lowest business risk factors in the industry because we are so well-established. Gold Smart takes all types of precious metals for bulk purchase and pays pricing tied to the latest market values for recycled precious commodities. We can handle safe and secure sales online or in person, just 200 meters from the Sky Casino or Auckland Sky Tower in Auckland's downtown financial district. We take the unknown out of the process and put reliability and valuable immediate cash pricing at your disposal right away. Why sell your broken gold anywhere else with a bunch of unknowns?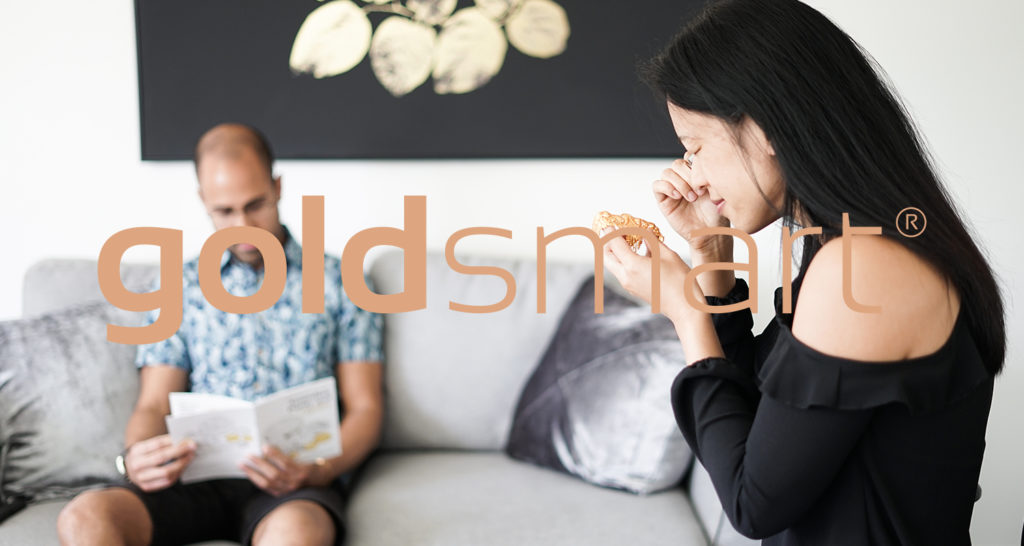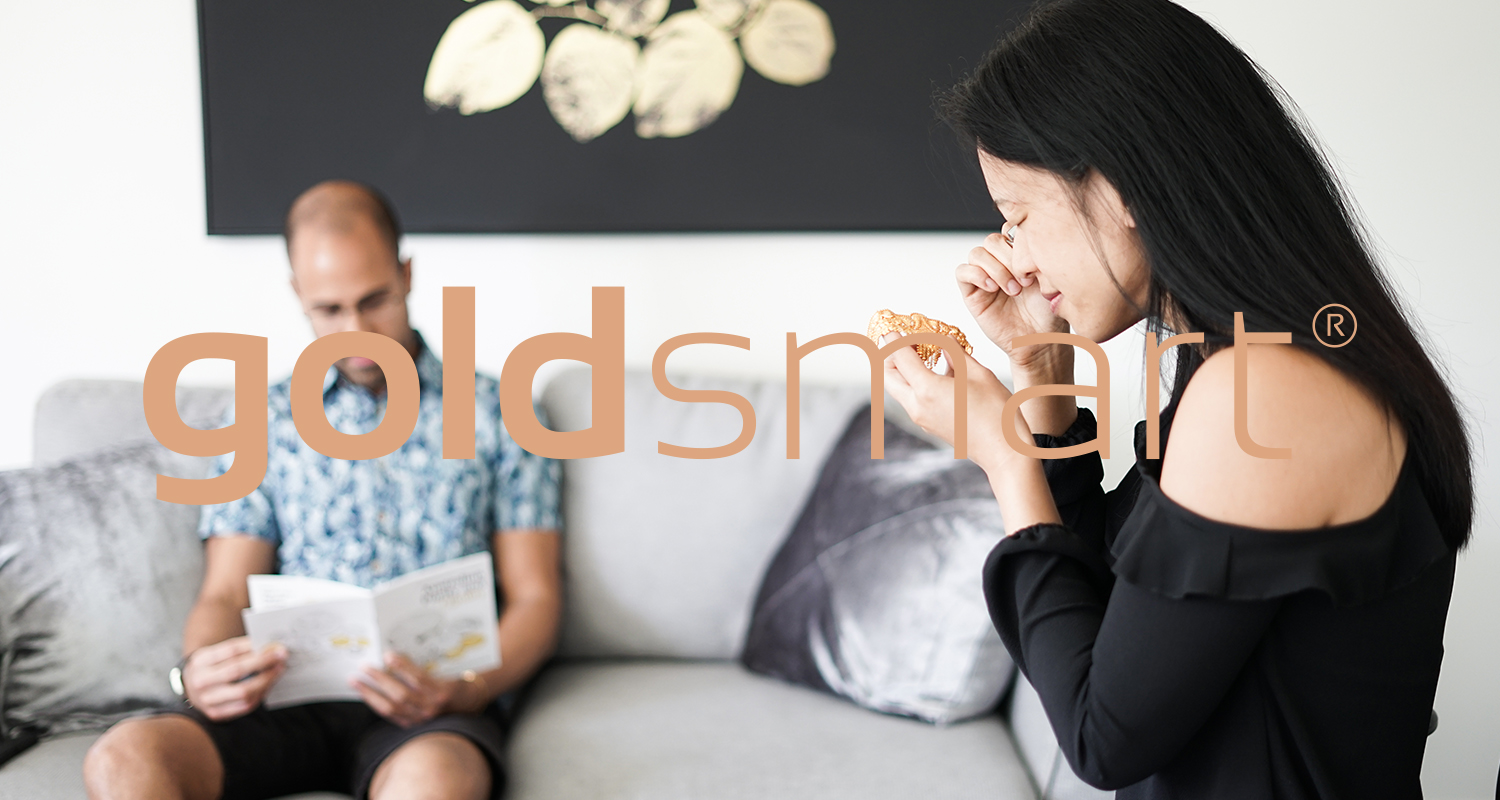 Maybe you're not ready to sell but need resources to hold your gold safely until the right time. Our 'MyGold' program also has incredibly useful tools and options available for personal protection as well as service programs for storing your valuable gold.
The best gold to recycle and sell tends to be older pieces that have been unused for a long time or tends to be broken and unusable. You might ask how to sell gold that is different from coins. Brand new pieces like wedding and engagement rings with the settings included might be better sold through online channels were demand is better for the retail value of the item being practically new and unused. Most of what one deals with in the gold recycling market is priced for the value of the metal, not the jewellery consumer context. This tends to surprise some folks who hope to get what they paid for a ring just a few months ago or similar at a retail store.
Where you have a number of odds and ends and just need to liquidate unused or old gold, Gold Smart can help. We regularly evaluate and price unwanted gold for market value and return, providing a safe and reliable liquidation resource for consumers. You get a transparent process all the way with no hidden fees and complete safety. This is why Gold Smart is the leading New Zealand gold buyer year after year. Find us in Auckland's financial district or online. We're just 200 meters from the Auckland Sky Tower and Sky Casino.
Jewellery Timing
For anyone who is considering selling gold jewellery but not ready to do so yet and may in the future, there is very good news on how to sell gold. Given all of the economic jitters in New Zealand and internationally, gold as a financial is not likely to see a decrease in demand anytime soon. And for those with unwanted or broken gold items, that translates to solid demand and good price returns when liquidating their jewellery. It also means that week to week, gold will remain strong without much fluctuation, so there's no need to try to time the market for the peak point. The variation may very well only be a few dollars ($NZ).
For people individually, the right time to sell gold jewellery tends to be when the liquidation proceeds, the cash received, can best be applied to an important or critical need. That may be a car repair, medical bill, new improvement at home, filling a pay gap, a big event like an anniversary or birthday or similar. The market has nothing to do with these events, nor should it. So, don't delay life trying to anticipate the highest point of day financially.
Lots of gold can be eligible. Earrings missing a pair broken bracelets or necklaces, a weak or faulty clasp, or just worn down items from heavy use can be sold. The value in all of these is the metal content. Keep in mind, items with lower gold quality like 12 or 14 karat gold will price less than those with higher purity, like a 24 karat ring or bracelet.
At Gold Smart, we're always ready to help you recycle old and unwanted gold into valuable cash resources. Our gold buyers work regularly with consumers, pricing fairly old gold and giving folks a transparent, safe selling process online or in person. Visit us when you can. We're just 200 meters from the Auckland Sky Tower and Sky Casino, right in the heart of the Auckland financial district.
How to Sell Personal Gold
Finding a reliable gold buyer for unwanted, broken gold items and jewellery to recycle is like finding a gem in the middle of the desert. While there are lots of channels available, especially online now, most tend to be unreliable or cost the consumer too much with hidden fees and traps. A solid, trustworthy gold buyer will provide a number of key benefits any consumer should expect and be looking for, including:
A reliable and verifiable business presence in New Zealand
A transparent process either online or in person for safe selling of personal gold and similar
A clear education process so a consumer understands what to expect and what is involved
A fair pricing schedule connected to the given precious metal market
Gold Smart does all of the above and more for its customers who want to sell gold. We regularly evaluate private gold and other precious metal items, including silver, palladium and platinum. All our offers are fairly priced and consistent with the recycle value of the given metal involved. So, whether you have jewellery, gold accessories, bullion coins and bars or similar, Gold Smart will always be one of the best ways for your liquidate your assets into useful cash when you feel it's the right time.
Our gold buyer teams are available online at Gold Smart as well as in person at our physical location just 200 meters from the Sky Casino and Auckland Sky Tower. We're right in the heart of the Auckland financial district, so we're easy to find anytime you want to visit in person and sell gold!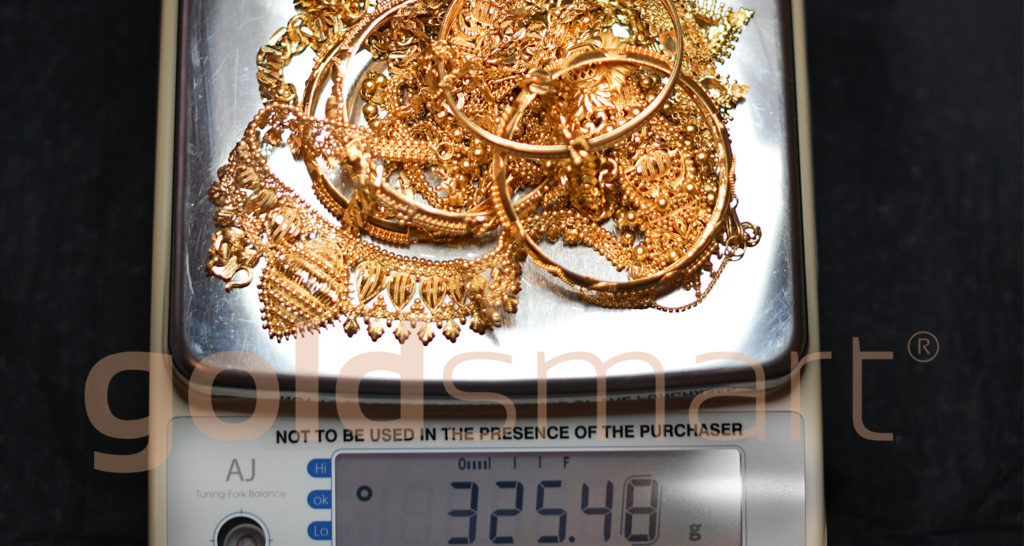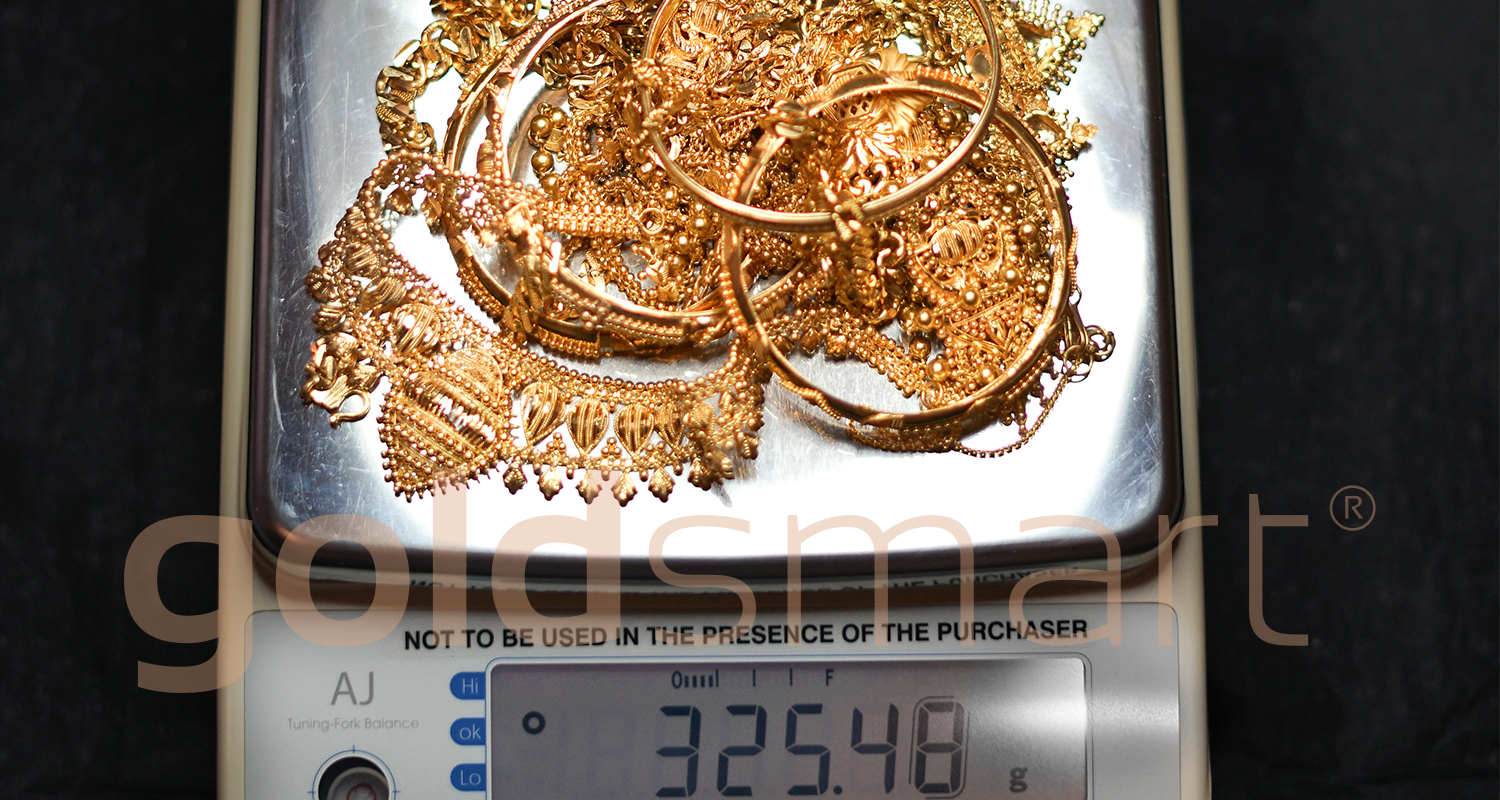 Gold Smart has always been a standing New Zealand source for consumers and individuals to liquidate unwanted gold, silver and similar precious metals. Instead of having items collecting dust in drawers doing nothing for years, folks can turn that asset into a useful functional form of cash. My gold becomes my opportunity again. Maybe you want to take a vacation, get some dental work done, pay for some classes and training always wanted or get a new TV for the home. All of these things can be possible with freed up cash from selling gold, especially now as gold prices continue to climb upward.
Gold Smart was started because we saw a critical need to provide consumers a safe, viable and fair resource to recycle old gold and silver, including jewellery. And we can help folks both online as well as in person as our venue, just 200 meters from the Auckland Sky Tower and Sky Casino and in the heart of Auckland's financial district. Drop by today and let's talk!
Buyers and Prices for Selling Gold
While petrol prices at the pump may be going through the floor, gold prices continue to move in the opposite direction, climbing higher each month. Some of this behaviour has been due to recent instability in markets and fear of economic recession in different countries. However, another big influence continues to the be the understanding that gold remains a solid hedge when government currencies start to show weakness as well. And it is important to note that these price climbs go in spurts, fall-backs to solidify a level as some people take profits in speculation, and then they climb again.
What does the above mean for consumers? Specifically, if folks have broken or unwanted jewellery and gold items sitting unused, now may very well be a good time to convert those items into usable, functional cash for your household. And Gold Smart can easily help you reach that financial goal, whether online or in-person at our venue address right in the heart of the Auckland financial district. On the other hand, if one wants to invest in gold, our MyGold program is a great way to do so safely.
Our professional gold buyers and teams operate without issue, provide fair and accurate prices for consumers, and stay up to date with gold markets daily. All of that means a seamless, smooth sales process for consumers. So, visit us if you think you have recyclable gold in your home. We are just 200 meters from the Sky Casino and Auckland Sky Tower downtown.
Our New Zealand Gold Smart Guarantee
One of the biggest issues people have with considering to sell gold is knowing where to do so. The second, which usually pops up right after the first consideration, is personal safety. That includes both immediate security as well as avoiding the risk of being scammed or mislead by a fast-talking culprit. No surprise, these two issue have prevented many from realizing the benefit of recycling and selling unwanted gold again and again. We solve the dual problem by providing a safe, seamless resource for selling my gold without issue or concerns.
Competitive Pricing
Because our buying teams working daily with the gold and silver market, we price items based on their most current value. That gives consumers the best return on their items in terms of pricing versus other venues that might be delayed by more than a week or using other methods for pricing evaluation not directly tied to the gold or silver market.
Efficient Response
Gold Smart also puts a premium on customer time. We push for fast turnaround and don't allow for needless delays. You get an answer and pricing fast, every time, every transaction.
Expertly Trained
Our Gold Smart teams and professional gold buyers are trained and retrained regularly. That provides a level of professionalism often not found in other venues.
You Make the Decisions
We don't pressure customers to sell gold. Your gold-selling choices are yours alone. We fully understand some folks may change their minds at the last minute because many times items have emotional ties. We won't pressure you ever.
No Traps or Fees
Nothing sours a financial transaction than a hidden fee. We don't play games with our customers or hide the ball. You know up front our service costs every time, all the time.
Easy to Find
We are located in the heart of the financial district just 200 meters from Auckland's Sky Tower and Sky Casino. Find us easily and let's talk in person!

Gold Rings
Always a big favourite because many rings, particularly for men, have a substantial amount of gold in them, rings definitely remain in demand. However, one has to remember the quality of the gold will often dictate the value. 12 and 14 karat rings are very common because they are stronger and avoid bending, but they will price lower versus a ring with a higher grade of gold involved.
Gold Necklaces and Bracelets
Both are valuable and accepted at Gold Smart, even without documentation. Our in-house experts can easily evaluate the totality of gold involved and its current market value for a fair pricing. This avenue easily gives consumers a great way to liquidate jewellery that might have been received as gift or present but doesn't get worn much.
Items Not Purchased
Precious or decorative stones are not going to be considered. If you have items with inlayed pieces, they can be removed to sell the gold portion of the jewellery only. Also, gold-plated jewellery are not going to be sellable as well. By removing these items from your potential, you can avoid wasting time and being disappointed and instead focus on jewellery that will definitely sell with our gold buyers Auckland team. We are always available to discuss at Gold Smart, just 200 meters from the Auckland Sky Tower and Casino, right in the middle of the financial district.
Why Selling Second-Hand Jewellery is a Smart Move
Most New Zealand jewellery has represent an emotional attachment for owners, but there comes a time when it simply doesn't make sense to own the items any longer. In these situations, letting go of second hand jewellery may be a smart move, and folks don't have to settle for a garage sale or an online auction to do so.
Marriage Separation
A lot of jewellery comes about during a marriage. And in that same respect, it carries a lot of emotional baggage every time a person looks at it after the fact when the marriage is over or ending. Rather than continuing to dredge up old issues each time and getting angry or sad, selling that second-hand jewellery can turn it into resources for moving forward or buying replacement sets that are just as personal but disconnected from the past.
Estate and Inheritances That are Not Useful
When people leave behind jewellery in their estate, they hope that doing so means something to the beneficiaries. However, the emotional thought that went into that piece of one's last will and estate planning rarely translates into what the receiving party might see it as. Instead, appreciate the thought and sell the jewellery to utilize the funds for what really makes sense moving your life forward.
Getting Through Hard Times
Having no debt is always better than being buried in debt. So, if things are getting financially challenging, selling second-hand jewellery has always been a sure-fire way to realize needed cash so you get through a tight moment without making things worse for yourself.
All of these reasons and others are why you should definitely bring your second-hand jewellery to Gold Smart. We're just 200 meters from the Sky Tower and Sky Casino in the heart of the Auckland financial district. Drop by and our gold buyers Auckland team will evaluate your items for a fair purchasing price always.
What Goes Into Pricing Second Hand Jewellery?
First off, especially with gold jewellery, the quality of the gold has a big impact on how much second-hand jewellery will receive in a sale from jewellery buyers Auckland experts. Folks will find that while 12 karat and 14 karat gold pieces are very common and frequent, they don't command as much value as 20 or 24 karat gold pieces. Lower karat gold jewellery is regularly produced because it is structurally stronger. Gold naturally is a soft metal, easily bendable and can be melted at lower heats. So, it is frequently alloyed with other metals to increase its strength, particularly in jewellery items that will see heavier use. However, the trade-off for the strength is a loss of precious metal value instead.
The condition of the jewellery will also have an impact on pricing and purchasing. If the gold is very old, tarnished and corroded, that is going to have a lesser price offer from gold buyers than clean, newer pieces. Many times jewellery is so out of the norm, it many just get melt stock value for the gold content itself. Consumers need to keep this in mind when bringing pieces in for resale.
Gold Smart in New Zealand's Auckland will always give clients a fair evaluation and pricing for second-hand jewellery. We are easy to find, located in the financial district, 200 meters from the Auckland Sky Tower and Sky Casino. If you have gold items to potentially sell, let our gold buyers take a look at them at your convenience. You may be surprised at the results from your local gold buyer Auckland resource.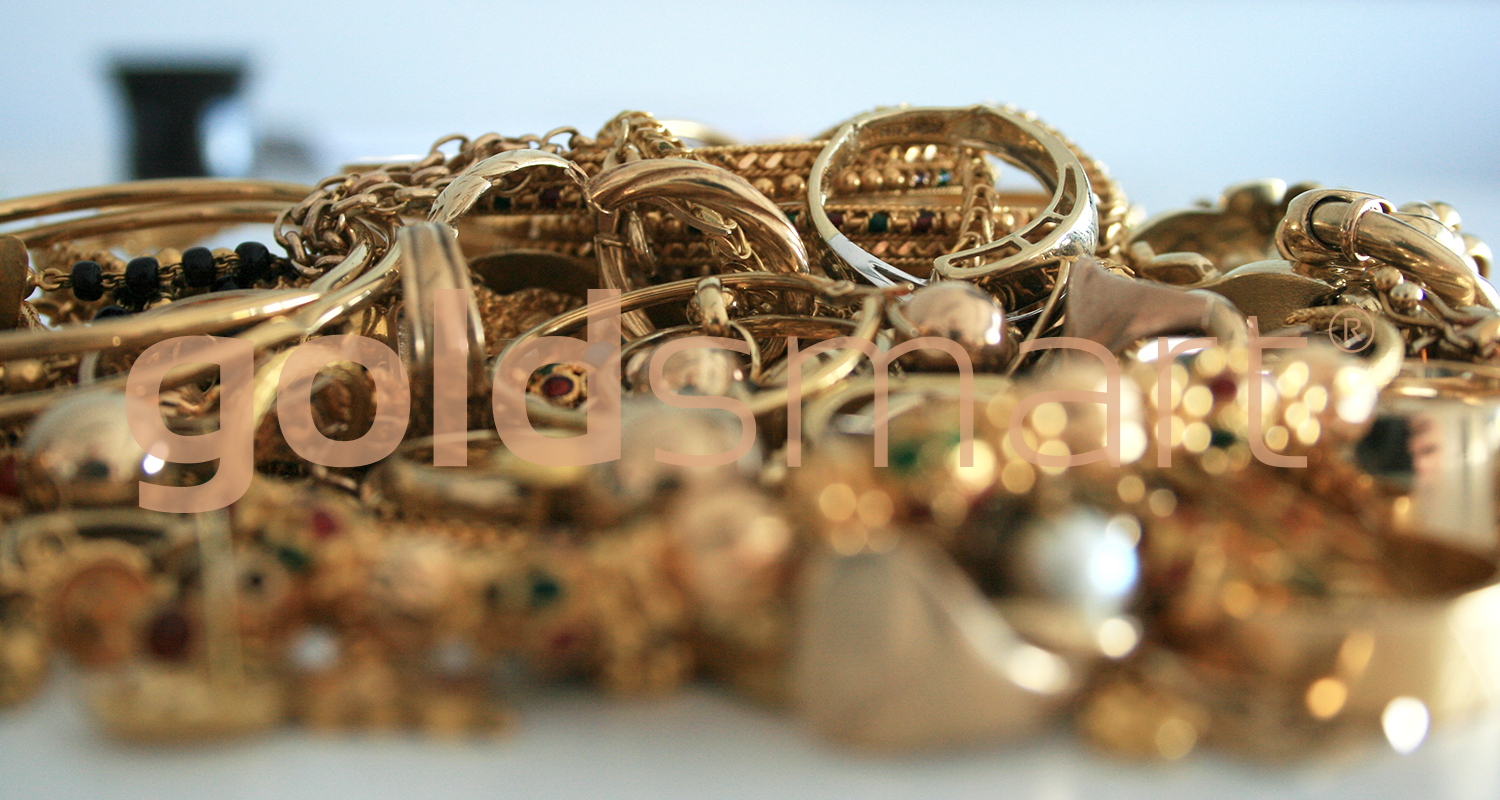 For example, a number of online auction platforms exist where people can literally sell personal items like a digital garage sale. These are essential private agreements between parties, and how the money is exchanged and gold delivered depends on what folks agree to. For smaller value items, people are willing to manage these deals by mail but for larger values people want in-person meetings. Unfortunately, that's where occasionally problems have occurred with shady types trying to steal or pull a scam.Alternatively, personal gold sellers can easily handle their gold for sale with Gold Smart. Both securely online, or in person Gold Smart teams provide secure transactions regularly, large sizes or small. It's a great peace of mind to have, and Gold Smart is easy to find, just 200 meters from the Auckland Sky Tower and Sky Casino in the heart of the financial district.
What Gold Should I Sell?
Deciding what personal or second hand gold you have should sell is very much a personal decision. For each seller it can be a different reason. Some might decide it is time to let go of marriage-related jewellery or estate jewellery as the emotional connections to the items do not exist anymore. Some might have odds and ends that are missing a pair piece or are broken and no longer usable, so they gold just sits in a drawer. A variety of reasons produce extra inventory in personal lives, and selling second hand gold or scrap gold is a good way to make its value useful again for new purposes and needs.
When you sell gold, it is a good idea to consider how much is involved. If you just have a singular piece of low value, then you might be fine with an online sale. On the other hand, a large amount or high value piece is not something that would be advisable to trust in the general mail. In-person transactions with a bona fide gold buyer may be the smarter and safer approach.
Gold Smart has provided New Zealand sellers a safe channel for selling their gold for years. Both online and in-person, Gold Smart teams handle small and large lots from individual sellers, regularly providing fair pricing in a safe environment. If you want to visit in person, Gold Smart is located in the centre of Auckland's financial district, just 200 meters from the Sky Casino or the Auckland Sky Tower. Swing by and let's take a look at what you have.
Why Online Auctions are Harder Than They Look For Selling Gold
Asking where to sell my jewellery or need to unload something? Sell it online everyone says. Someone will buy what you have, and it's easy a pie once they commit. Well, that's a bit of a big promise. The fact is, when you sell an item online there's a lot of steps that have to occur to actually put money in your hand and your soon-to-let-go property in someone else's. First, they do have to commit, and by all means make sure the other party actually pays first. Too many individuals just trust unknown folks they never would in person and ship items off in the mail, and then wonder why they were never paid.
Second, if your buyer party doesn't want to pay first, you may have to set up an escrow process with a third party, and that will cost a fee. It works like a middle player that assures both parties do what they are supposed to in a deal.
Third, when you are paid or sure and you have to ship, you then need to package your gold carefully, securely and insure it in case the package gets lots. The buyer is expecting delivery so it is on you to insure that happens once paid.
However, instead of all the above, you could sell your gold safely and easily to Gold Smart, your sell gold Auckland resource. We skip all the hassle with auctions and online private sales. Instead, you deal with a professional business and your transaction is safe every time. Visit us online or in the heart of Auckland's financial district. We're just 200 meters from the Sky Casino and you can see the Auckland Sky Tower right in our backyard!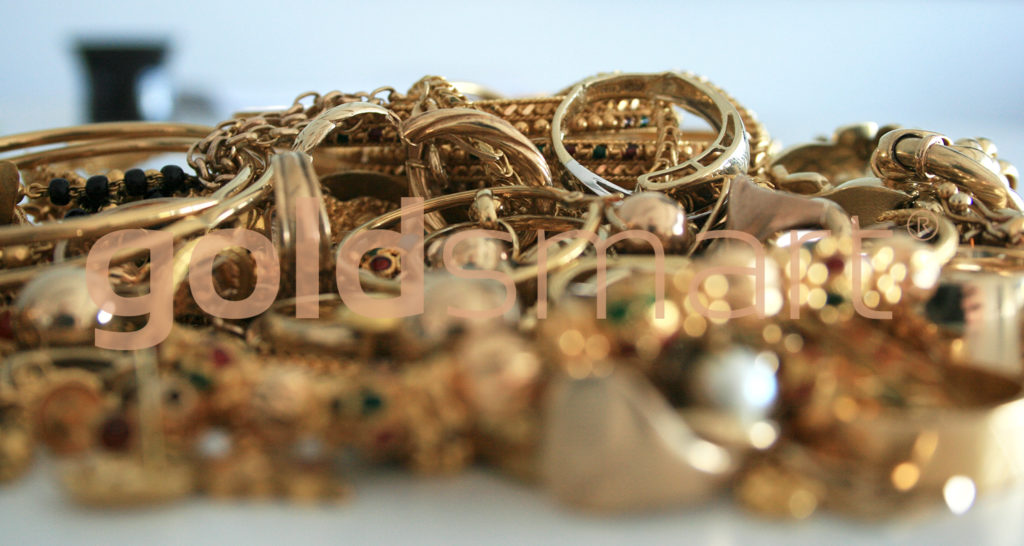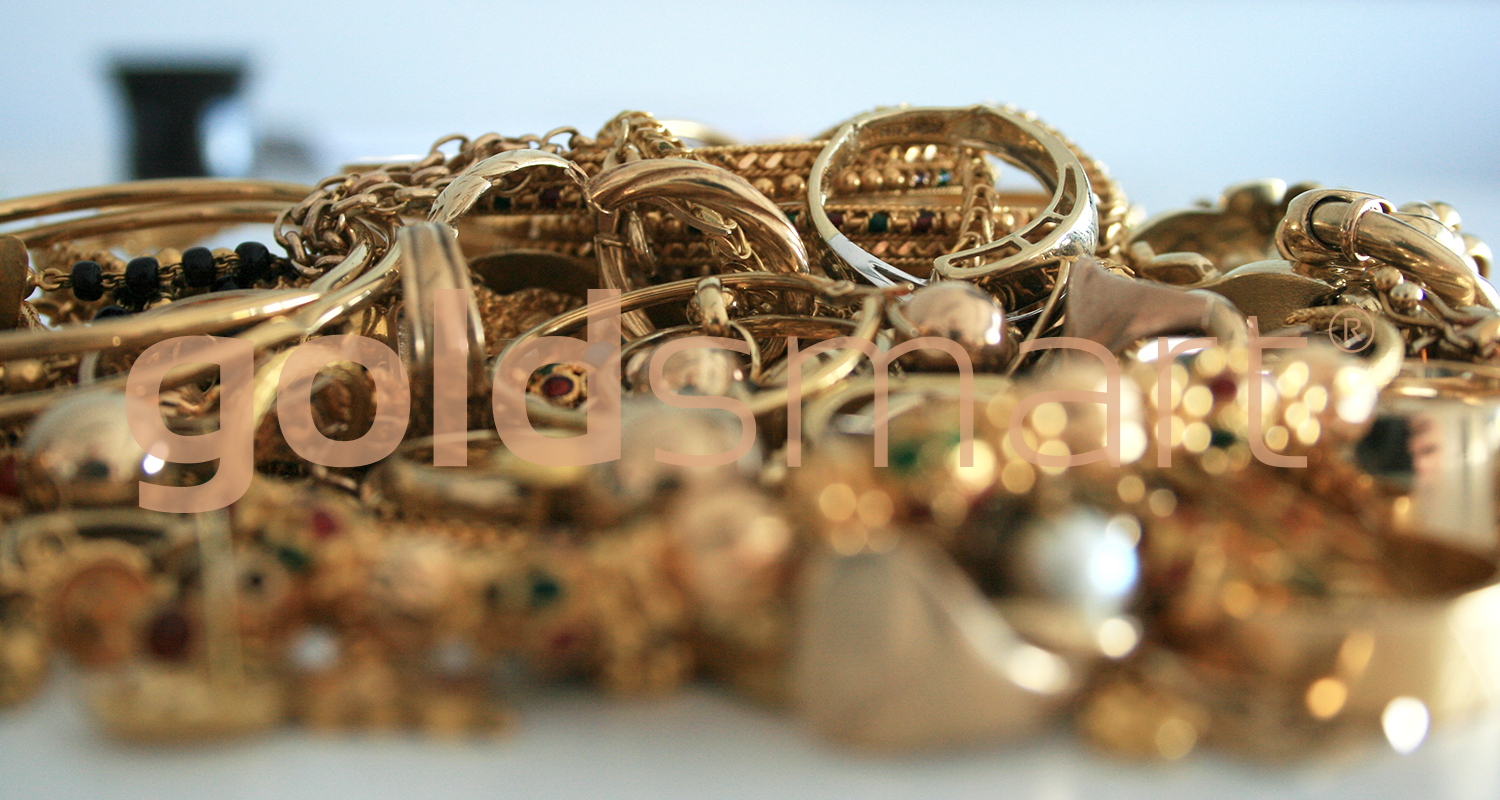 Scrap gold definitely does not include gold-plated materials, which are common in lower-priced jewellery and accessory pieces. It also doesn't include foiled materials which often have a thin layer of gold foil but underneath are another material, usually wood or softer materials. These kinds of situations would not result in anything usable, and the non-gold material would create contaminant and fire hazard in the melting process trying to secure the miniscule bit of gold that might be involved.
In most cases, scrap gold is sold for just its base metal worth, with a discount for a buyer to make a margin on the material when it is formed and resold again. buying channel does provide consumers a way to liquidate broken or old items with gold versus not knowing what to do with them. Gold Smart is available for New Zealand residents, right in the financial district of Auckland, 200 meters from the Sky Casino and Auckland Sky Tower. We can help, so give us a call!
Typical Buyers of Scrap Gold – Where to Sell My Jewellery?
The most common type of scrap gold buyer is a bulk processor who is interested in the base metal itself to consolidate and reform it into new gold products. Alternatively, the next common category tends to be a reseller is collect many different items from different sources and then sells the gold collected in bulk amounts to the first category just mentioned. Both are focused on the gold content and are not weighing criteria on how the gold was used, the intricacy involved or the jewellery style. The third category tends to be a mix of buyers who dabble in scrap gold occasionally. This can range from from pawn shops to private individuals and a whole lot in between, including less-than-reliable characters which consumers should watch out for.
One of the best ways to deal with liquidating scrap gold is to work with a certified gold buyer like Gold Smart who has a long-standing reputation in the community and protects consumers at every step. Gold Smart works both online and in person, provide lots of help on how to pick out what will most likely sell and how. You can easily visit us in person in a very central location in Auckland 200 meters from the Auckland Sky Tower and Sky Casino. Our gold buyers team work regularly with all kinds of gold materials and provide consumers a great expertise resource to take advantage of.
How Much is Scrap Gold Worth?
Typically scrap gold in any market tends to be focused around the current spot price for the gold itself. That's fine, but it's not the measure a consumer can use to consider sell gold Auckland options. Just because an item is entirely made of gold doesn't mean it has the same price as a similar item of the same weight. The pricing difference often has to do with the quality of the gold involved. For instance, many items that require more durability or frequent wear tends to have stronger forms of gold. Gold generally is a soft metal to begin with, so to make it stronger the gold is alloyed with other metals. This is the case with 12 and 14 karat gold items, for example. However, when mixed, the quality of the gold goes down, and that lowers the value of the gold in the item when evaluated. In comparison, a 20 or 24 karat jewellery item or similar is going to price much higher. The quality of gold involved has a greater purity and is closer to the true spot price on gold markets. Consumers selling gold need to understand this difference because it directly impacts there return on scrap gold sold to a buyer.
As a premier gold buyers Auckland resource, Gold Smart's team can provide any consumer a highly-experienced team to work with evaluating the full price of scrap gold available for sale. They have had years of working with all types and forms, and are always available in person to be Convenient for customers who want to sell gold. With a great location in the financial district, Gold Smart sits just 200 meters from Sky Casino and the Auckland Sky Tower. Drop by, chat and see what your scrap gold may be worth.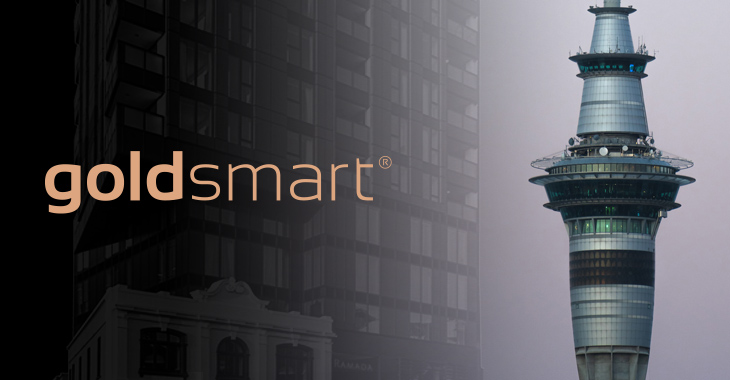 What is probably one of the safer approaches if one has no idea where to start is to work with a gold buyer business that has been around for a while. That means an operation that has had legitimate time as a business with the reviews to back it up, and at least ten years in trade. However, you may not have the time to look up a business' history. So, then you will need to rely on some other tools for your protection.
First, have a good idea what kind of gold you are actually selling in terms of Carats. The higher the carat value, the higher the purity of the gold. A 9-carat (375) gold ring won't have near as much value as a 24-carat (999) ring of the same weight and size. Essentially, each carat is worth 4.17% gold of the total metal involved. Ideally, the most valuable gold is 99.99% purity, but most jewellery will be less because pure gold is far too soft to last long as a wearable item. If you have gold coins that are government-issued, you're in luck because these literally have the gold value and quality stamped on them.
Second, be careful when mixing your gold. Don't get confused selling higher carat gold with lower quality. This can end up short-changing you as the buyer might mix higher purity gold with lower purity, and pay you the rate for the lower purity – meaning you get ripped-off on the actual value of gold jewellery you are selling.
Third, do some research. Have a good idea what your gold value is probably going to be before you sell it. A number of sites exist online that can give you the immediate market spot value of gold per ounce. Click here to the Gold Smart® Gold Price Calculator.
Fourth, if you clearly have designer jewellery with gemstones, don't be so quick to sell it to a bulk buyer. They will only give you a melt price, and your designer piece may be worth  more through an auction house process.
Fifth, accept that buyers working with non-government issued gold will want to test it first via a scratch or acid test. This will cause some minor damage to the gold, so if you're not sure you want to sell the item and the damage may cause angst, then don't start in the first place. Gold Smart uses the latest in scientitic gold-testing equipment called XRF analysis testing – our equipment uses X-ray fluorescence (XRF) analyzers provide fast, nondestructive elemental analysis.
Finally, always remember every buyer is looking to make some money, so they need to make a profit on your purchase. You are not going to get the inflated retail jewellery price as a result. However, you don't need to give away your gold either. If you don't think you are getting a fair value, shop around and compare buyers. No one can force you to work with just them as a single buyer. And make sure to have your government-issued ID on hand. Gold buyers are required by law to verify your ID for their records.
Once you're done with the sale if you choose a buyer in the Auckland central business district, you're only 200 or so metres from SkyCity Casino and Sky Tower. Come on over, relax, grab a cold drink and a bit to eat. You've done the hard work, so now it's time to kick back a bit and enjoy yourself with a hard-earned reward and some personal time in town.